Published July 03, 1996
Updated April 21, 2022
About Peter Wood
PETER WOOD is a UK based artist.
Peter Wood on the cards

PETER WOOD is co-founder of 'On The Cards' and a UK based artist. Peter has been designing playing cards since 1994 when his 'Teddy Bear Transformation' deck was published by Andrew Jones Art. Since then he has self published several Limited Editions: 'The Pack of Pearls' and 'Hiddenmickeys' (both including a small number that were hand coloured) and more recently co-published '2000PIPS', a full colour transformation deck limited to 1000 packs.
Since then Pete has also produced 'Jest Jokers' - a limited edition of 30 packs - as well as 'Little Ted's All New Adventure Playing Cards' co-produced with Simon Wintle. He currently has several projects in hand. Contact Pete for the latest bulletin!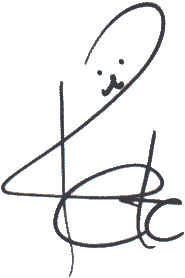 Peter likes hidden detail and the concept of transforming pips & pictures to create interesting cards, he also completed many hand made one-off decks for collectors and has a number of new projects completed and waiting in the wings, which are still under wraps! He also intends to do a really nice Wildlife deck.
Peter wanted to set up 'On The Cards' to provide a resource to other designers. (See notes on producing small editions). He also feels that the collective knowledge and skills of like minded artists/designers and manufacturers will continue the fascinating history of the Playing Card.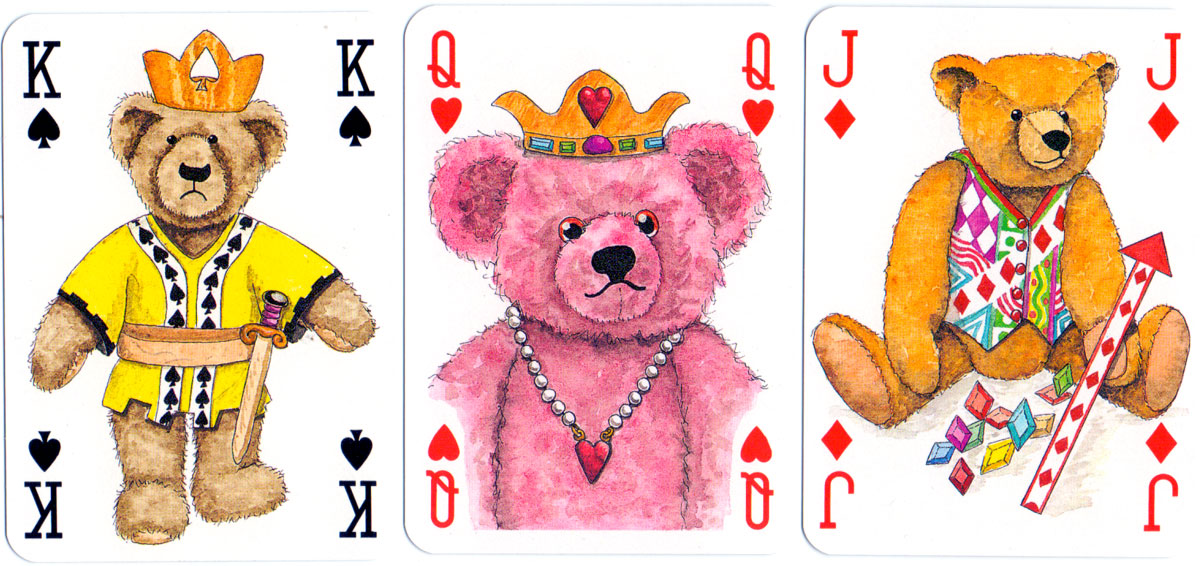 PETER WOOD'S PLAYING CARDS engage all the senses, with their rich brilliant colours and jewel-like brightness, producing a kaleidoscope of repeating patterns and rhythms.

Pete loves the creative process, and his playing card designs reflect his intuitive and fertile mind, finding inspiration everywhere. At the same time, he expresses an unconventional and eclectic approach to playing card design.

We are shown his love of the natural world, particularly the insects, flowers and garden objects, fruits and animals, all with almost scientific observation of their minute and characteristic details. At the same time, there are endless surprises, from funny faces to Hidden Mickeys and Teddy Bears, which come alive in the world of Pete's imagination and are featured on the cards with a sense of drama and psychological humour which is a rare gift.

Click here to see more playing cards by Peter Wood.
Member since February 01, 1996
View Articles
Curator and editor of the World of Playing Cards since 1996. He is a former committee member of the IPCS and was graphics editor of The Playing-Card journal for many years. He has lived at various times in Chile, England and Wales and is currently living in Extremadura, Spain. Simon's first limited edition pack of playing cards was a replica of a seventeenth century traditional English pack, which he produced from woodblocks and stencils.