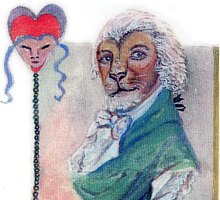 SHELLEY FOWLES on the cards…
Shelley Fowles was born in South Africa but has lived in the United Kingdom since 1979. She trained in Art in Brighton and London where her training culminated in a diploma in Graphic Art and Design specialising in Illustration. She has exhibited work in London and Brighton and has designed greeting cards and wrapping paper which have been sold all over the world. At the moment she is illustrating children's books. Recently she has become interested in playing cards from the design point of view. She is attracted to them both as an illustrator and designer because of the fascinating possibilities they offer, within a long tradition. The idea that they are beautiful objects that, at the same time have a function is particularly attractive.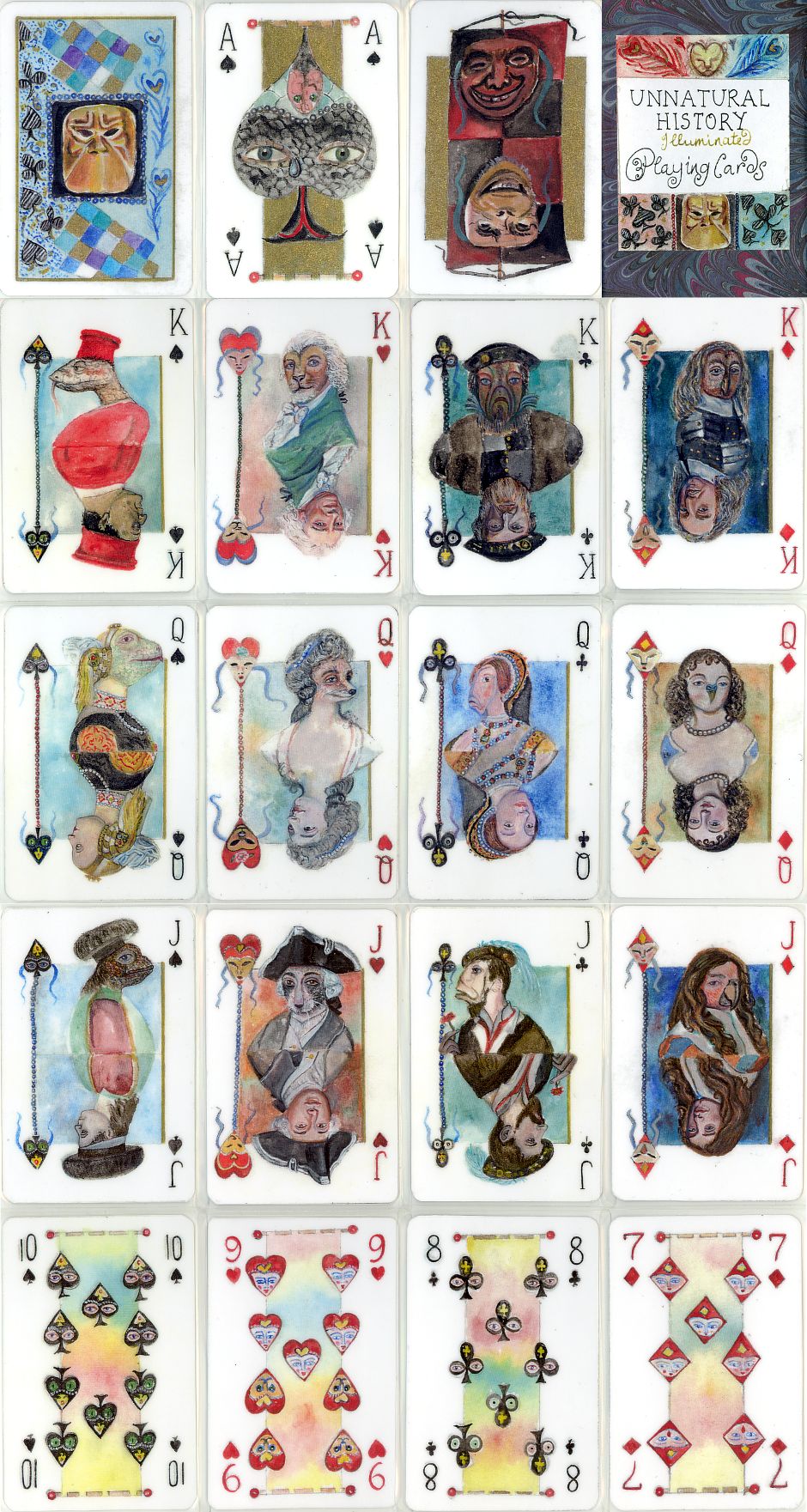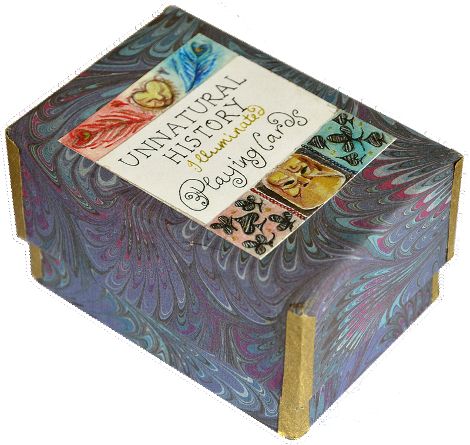 The idea of Unnatural History is based on the Gothic animal/human mixtures so popular in the Middle Ages. "I tried to make it so that the difference between the halves was not noticeable at first, but came as a shock after further acqaintance with the pack. This seems to have worked with a lot of people!"
The suits all reflect different eras. The hearts the eighteenth century, the diamonds the seventeenth, the clubs the sixteenth and the spades the fifteenth. A couple of the court cards are based on portraits of famous people but not all, Jane Seymour, The Duke and Duchess of Sforza, Charles II, Sarah Siddons are there amongst them. Each suit also represents a group of the animal kingdom: Hearts are mammals; Diamonds are birds; Clubs are fish and Spades are reptiles. This is also reflected in the pip cards.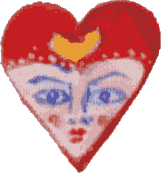 "This is my first pack. As things become more and more mass-produced there seems space for hand produced and small edition packs that reflect the individuality of designer and collector. Most of the time spent is on producing the artwork which is intricate, often worked with magnifying glass, in watercolour and gouache. Then the artwork is photocopied and stuck on light card which is laminated. The boxes are also painstakingly hand-made and covered with expensive and beautiful papers. The packs themselves each take a couple of weeks to put together. The materials are quite expensive and so are the colour photocopies. The lamination seals the artwork and makes a sturdy card that can be played with, cleaned and that will last…"