Published July 03, 1996
Updated March 31, 2022
Litografía Fabbri, Lima, Peru, c.1900-20
Litografía Fabbri, Lima, Peru, c.1900-20, printers of cigarette insert cards for tobacco companies.
The Italian engraver and printer Carlos Fabbri (1867- ) studied art & design in Italy. In 1887 he moved to Peru and commenced his career as artist & designer for the journal El Perú Ilustrado in Lima. By 1888 Litografía y Tipografía Carlos Fabbri, Lima, Peru, was set up in Calle Mercaderes 140. Having acquired the most up-to-date printing machinery from Italy they soon became leading book publishers and printers of postage stamps, maps, colour labels, posters, cheques, share certificates and, amongst other things, cigarette insert cards for tobacco companies during the period 1890-1920 (approx). Fabbri's artistic and industrial work was awarded gold medals at exhibitions in Paris, Milan, Madrid, London (1906) and Lima (1910).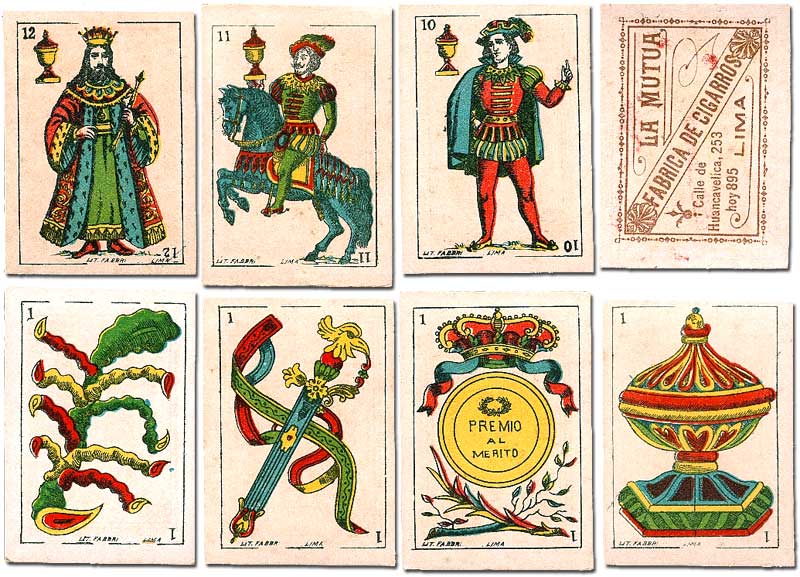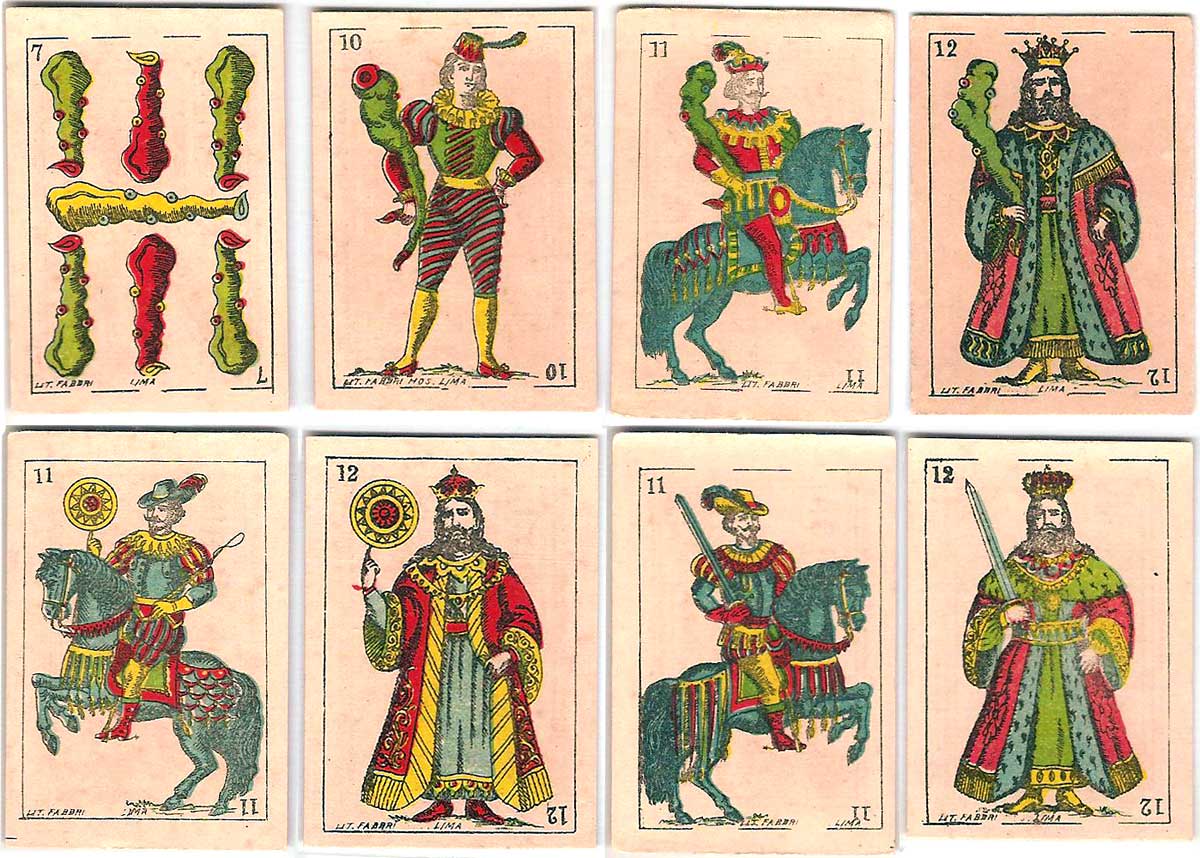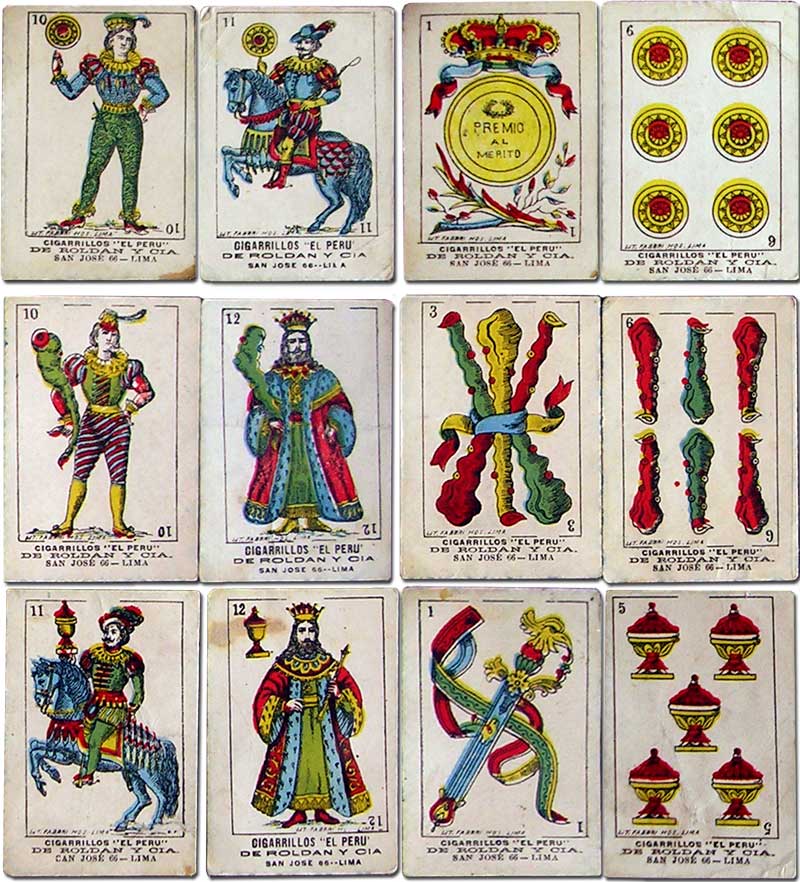 Member since February 01, 1996
View Articles
Curator and editor of the World of Playing Cards since 1996. He is a former committee member of the IPCS and was graphics editor of The Playing-Card journal for many years. He has lived at various times in Chile, England and Wales and is currently living in Extremadura, Spain. Simon's first limited edition pack of playing cards was a replica of a seventeenth century traditional English pack, which he produced from woodblocks and stencils.