Fenno Souvenir Playing Cards, Peru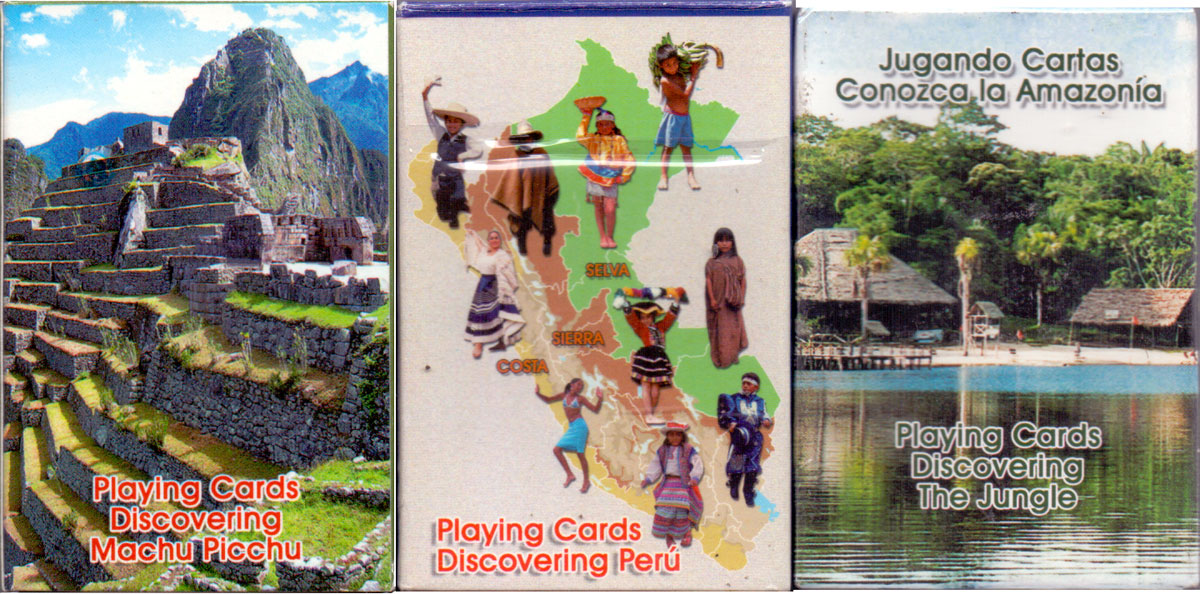 Fenno Products of Peru produce a range of souvenir playing cards with titles including: "Discovering Peru", "Discovering the Jungle", "Discovering Puno" & "Discovering Machu Picchu". The cards are plastic coated and feature full colour photographs of locations with captions in spanish. Many of the photos appear in different packs. Packs contain 52 cards + 2 jokers.
Discovering Perú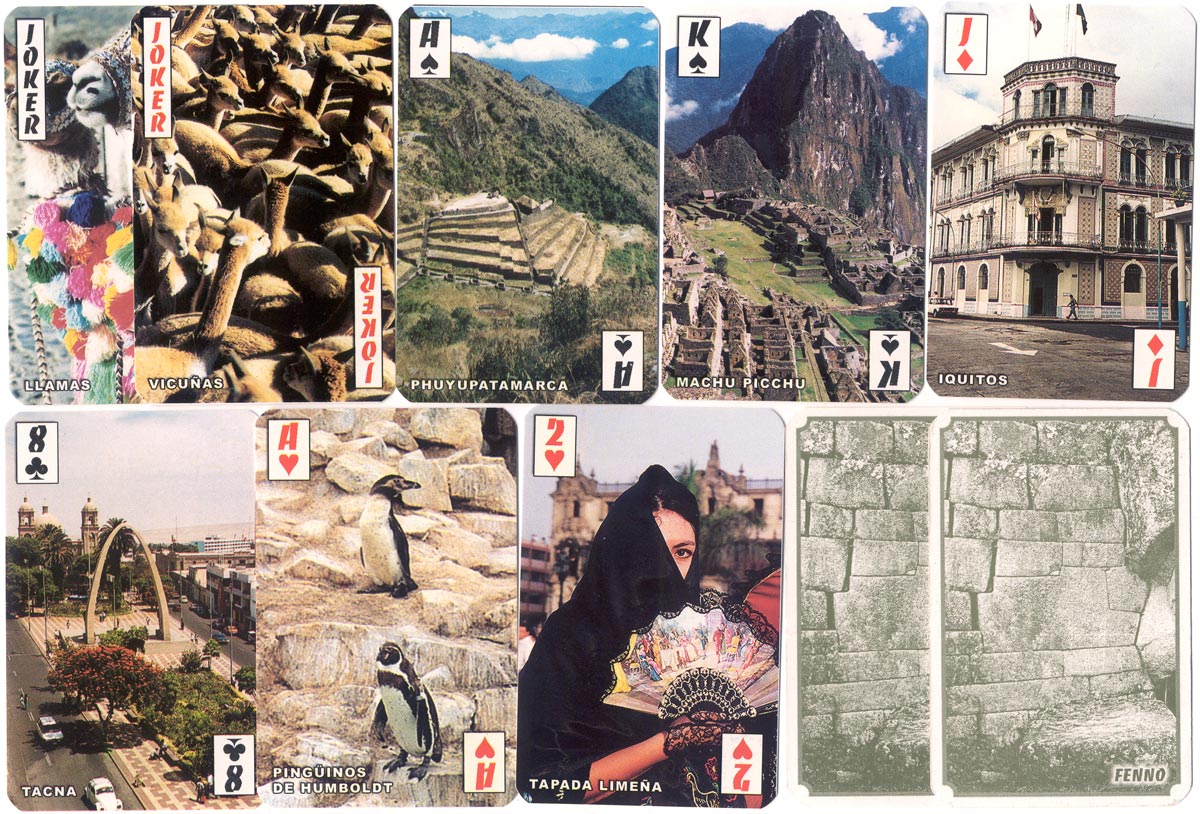 Discovering Machu Picchu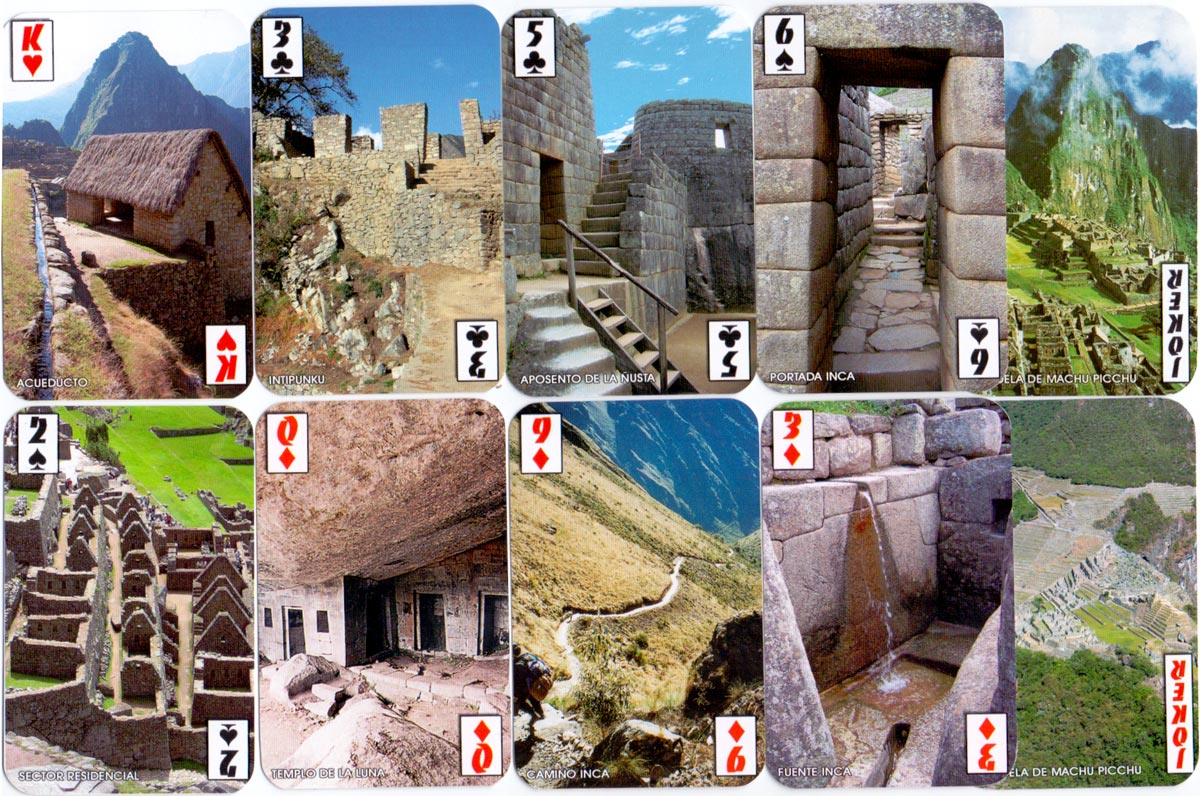 Discovering The Jungle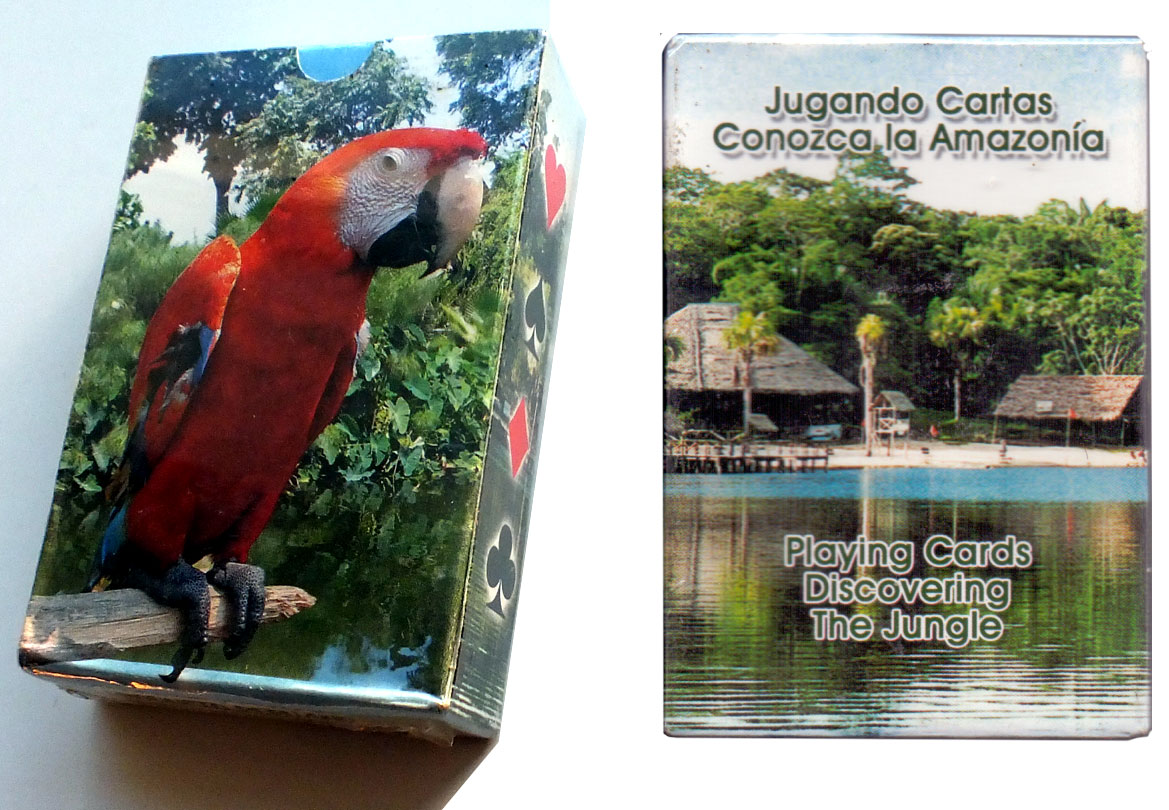 Member since February 01, 1996
View Articles
Curator and editor of the World of Playing Cards since 1996.