Published April 07, 2016
Updated March 31, 2022
Naipes Tu Destino Cartomancy Cards
"Naipes Tu Destino" Cartomancy Cards from Peru will ease any stress in your interpersonal relationships c.1975.
by Zandrox Producciones, Peru, c.1975
Naipes TU DESTINO Cartomancy Cards by Zandrox Producciones, Miraflores, Peru, c.1975. 40 large-sized cards in box, with dramatically illustrated divinatory interpretations at each end, intended to foretell your destiny in matters of love, finance, health, travel and business. Each card features a miniature Spanish-suited playing card motif in the centre of the card, the ace of coins also has the legend 'El Perico Baraja'. Whilst some of these playing-card motifs are based on Fournier's Castilian pattern, others are based on OBD's Cadiz pattern. The ace of coins is the only card not to have an index number.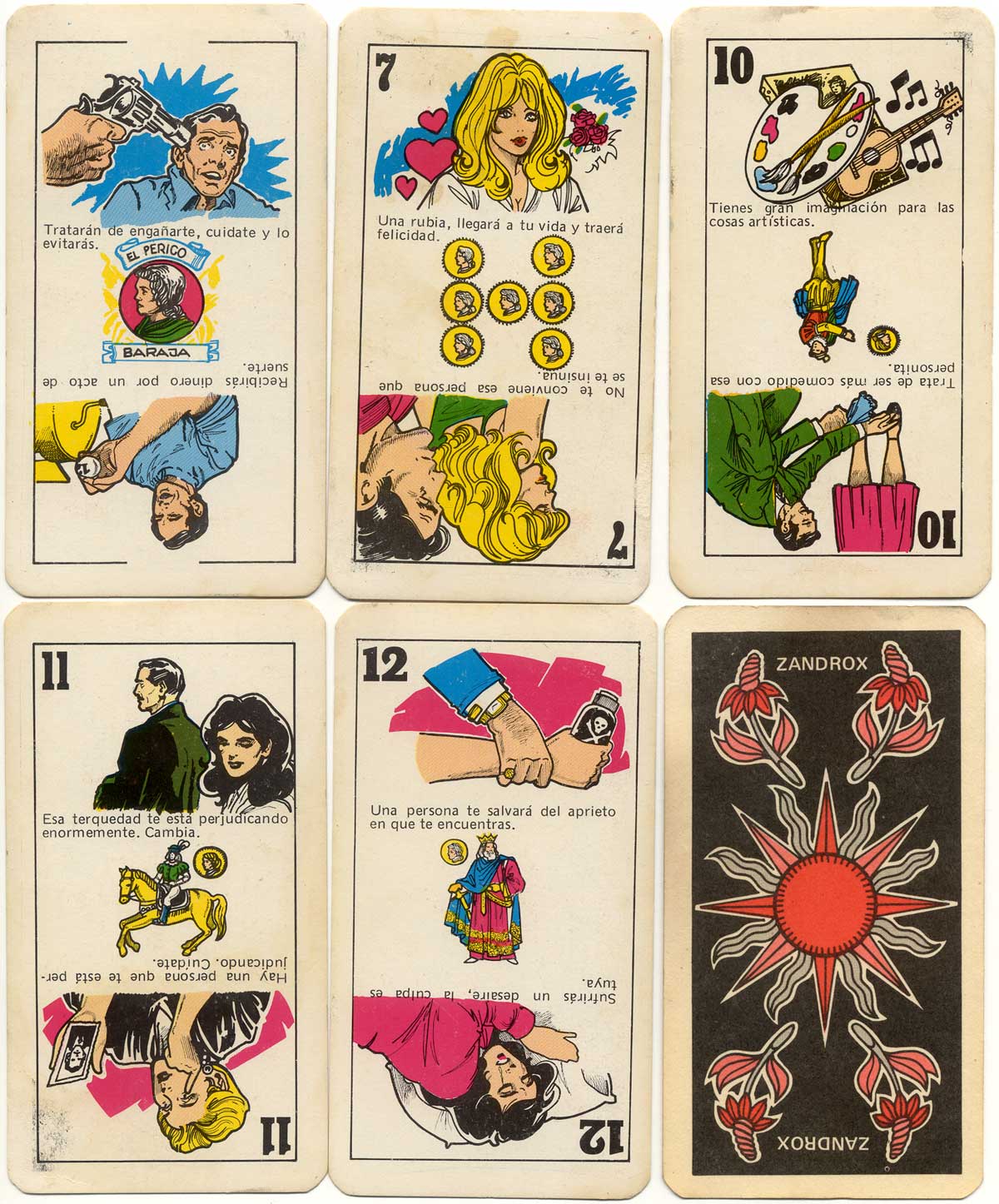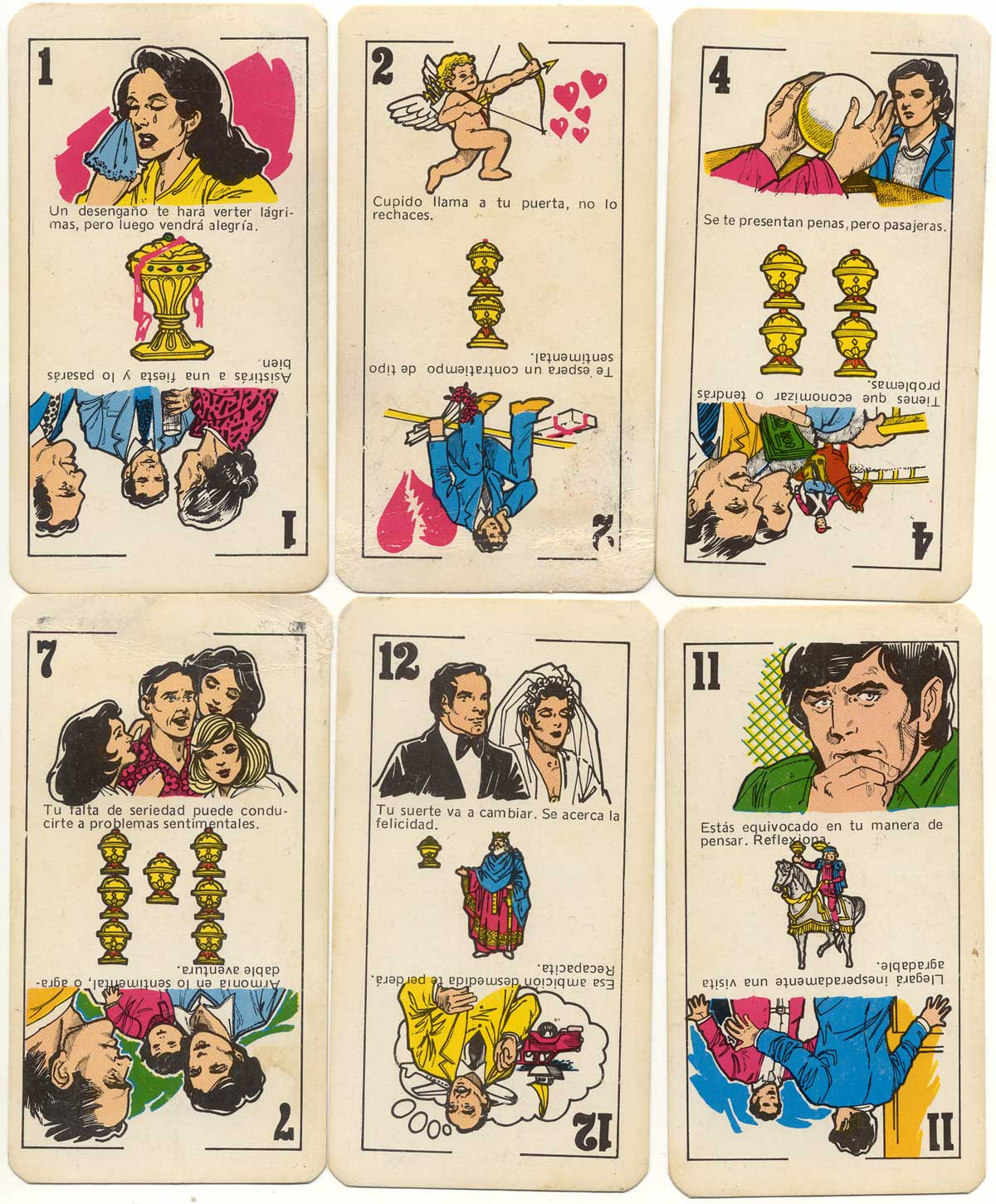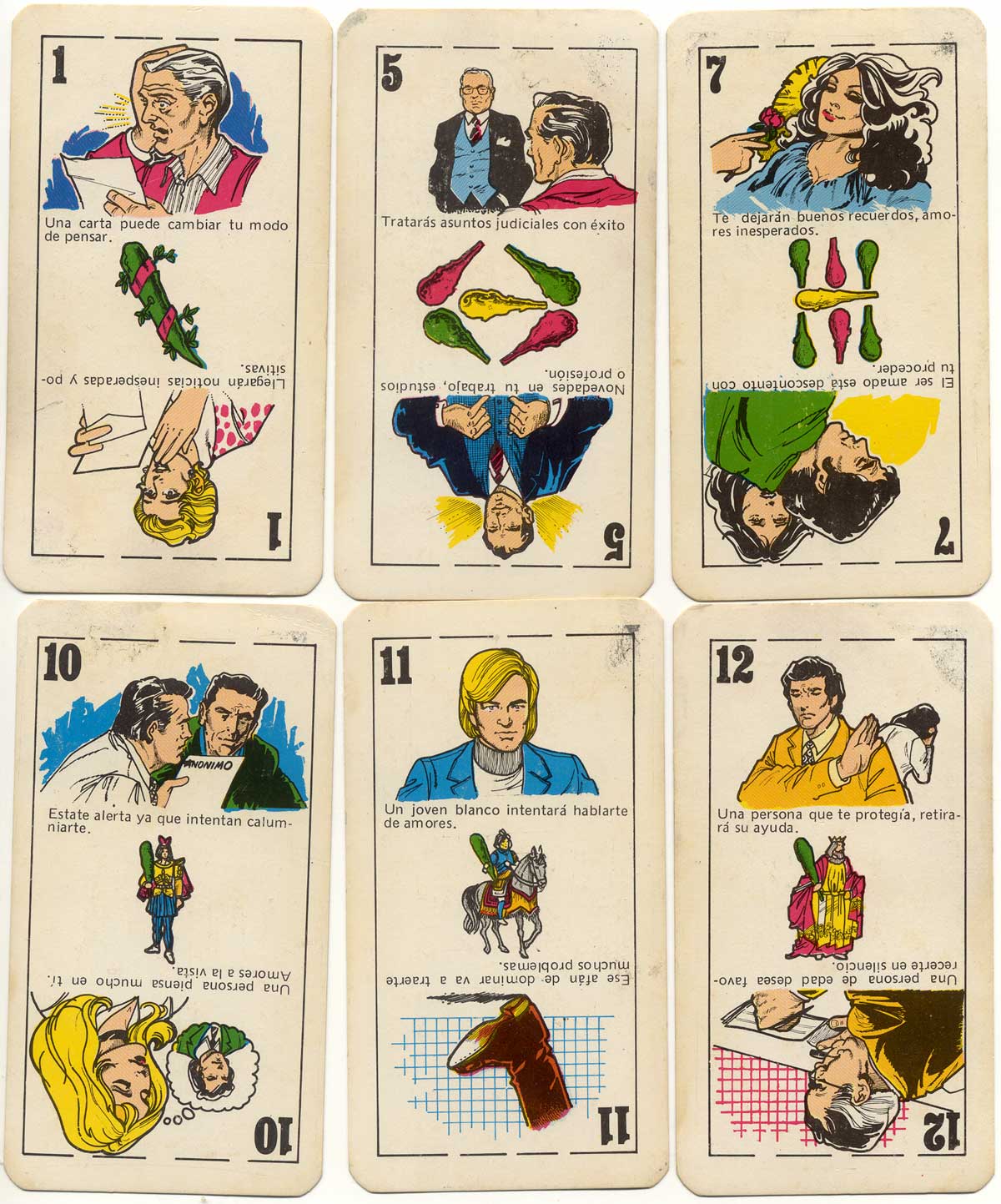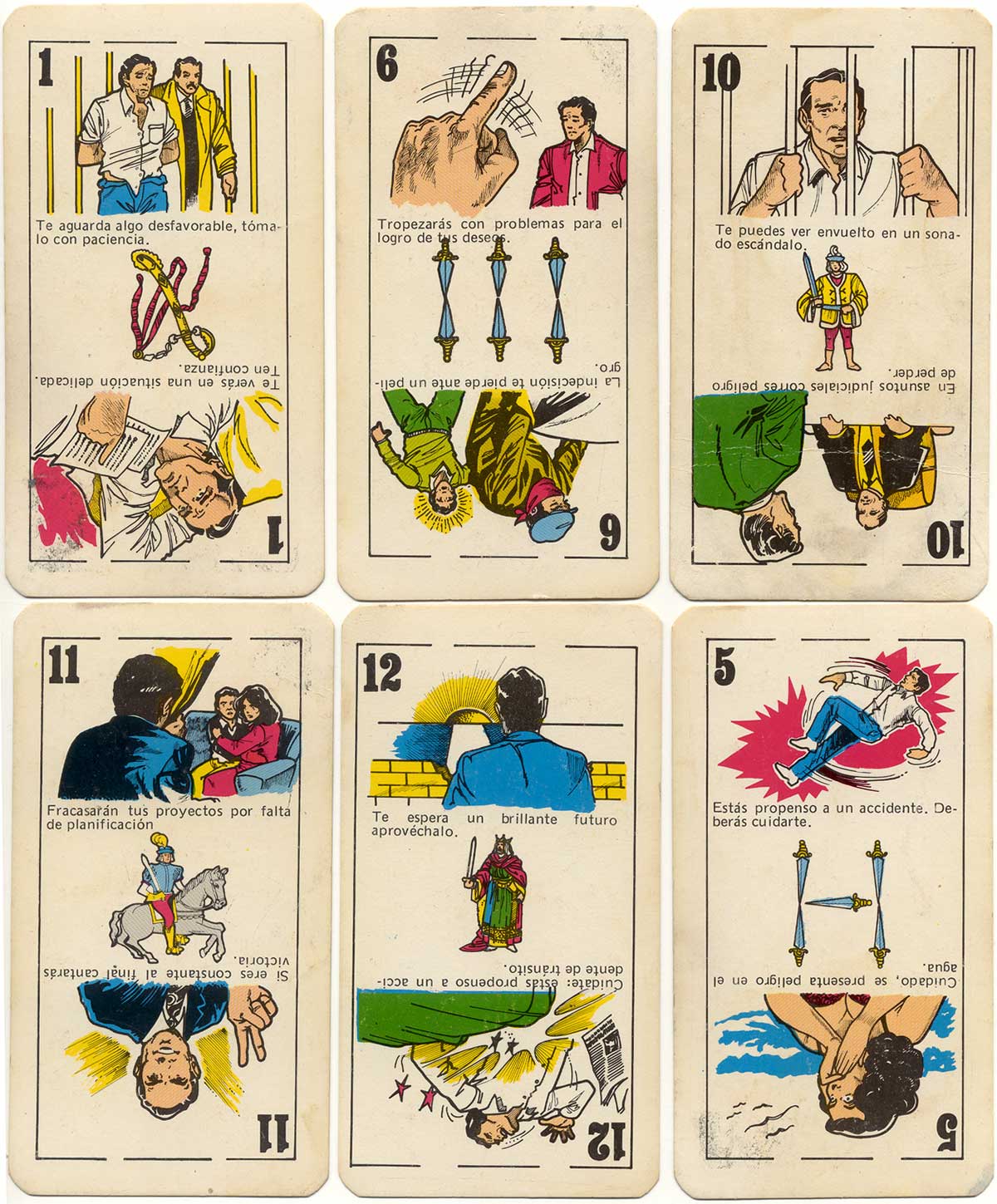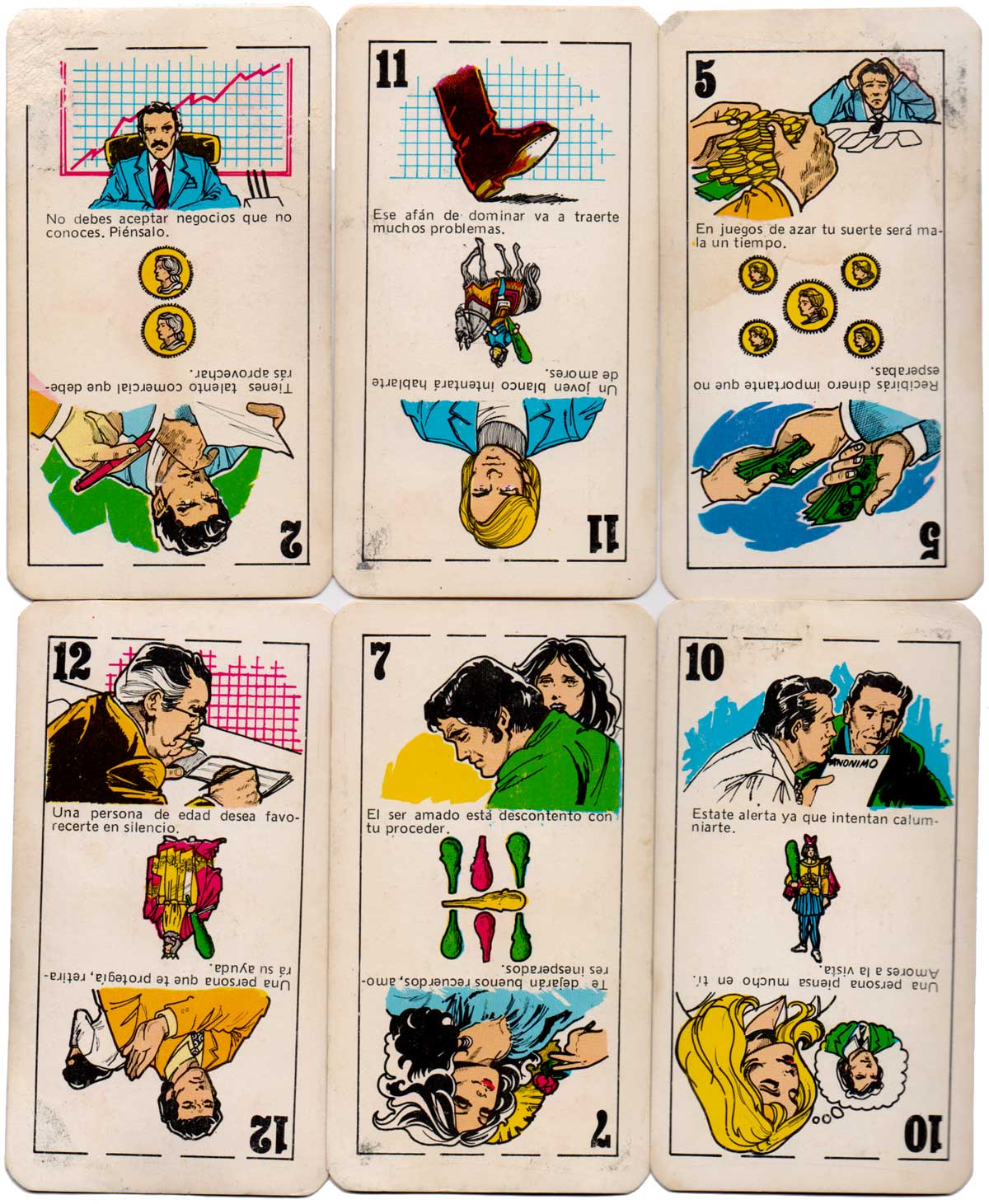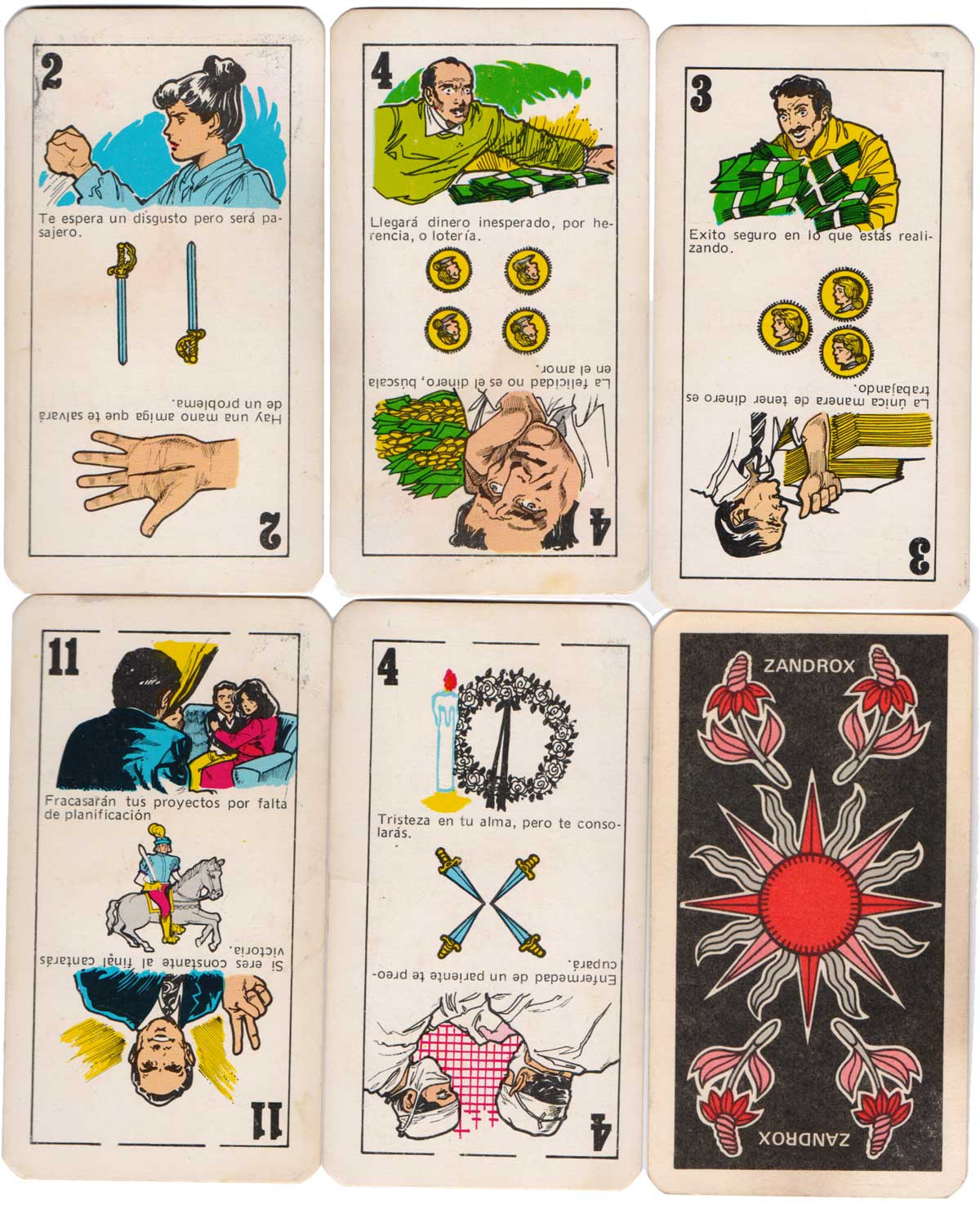 ---
---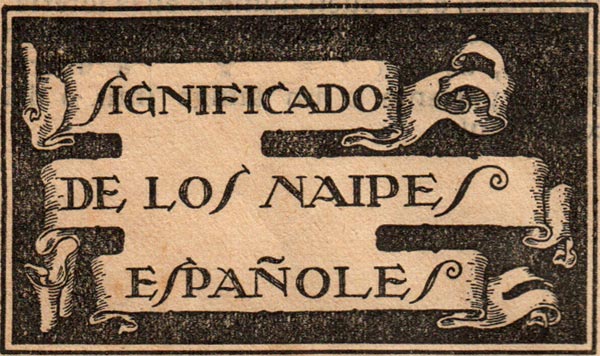 Member since March 15, 1997
View Articles
Adam has been involved in developing the site as well as reviewing new decks and conducting reserch.