There is much individuality and an Oriental flavour to old Russian cards, often with flowing back designs reminiscent of embroidery or carpets.
In 1817 the Imperial Playing-Card Factory (Leningrad) was founded, with the consent of the Emperor Alexander I, and it played a benevolent role by channelling revenues to the Imperial Foundling Hospitals and some the foundlings also worked for the monopoly. The stamp on the ace of diamonds depicted a pelican nurturing its young.
In the 19th century, England was the principal exporter of playing cards to Russia and the name of De la Rue figures prominently in this connection. In October 1842 Thomas de la Rue's younger brother, Paul Bienvenu de la Rue, travelled to St Petersburg to take charge of Russian playing card manufacture. Paul was appointed superintendent of the Russian royal playing card monopoly. The stranglehold of Tsarist despotism which prevailed at that time affected the playing-card business. In the provinces, as well as in the capital, with the early dark and the day's work over by four o'clock, card playing was heavily indulged in. It was not unusual for gentlemen to play for eight or nine hours at a time. The Russians were the biggest playing card customers in Europe and used a million packs of cards a year. The proceeds of the Russian playing card monopoly were supposed to go towards charitable causes, but sceptical observers believed that the Tsar's private coffers also benefitted.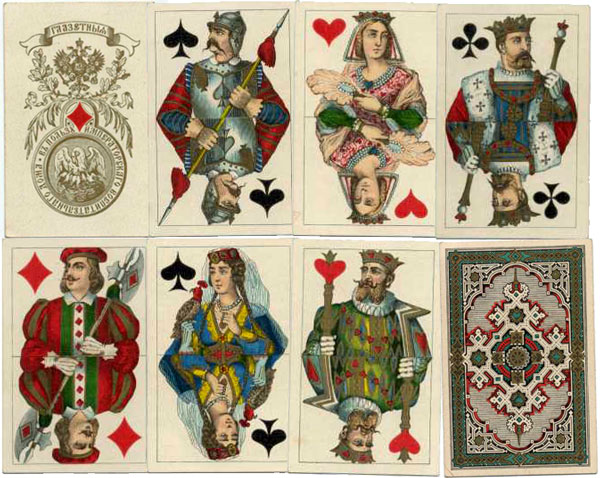 A roller press was sent from London to St Petersburg and De la Rue supplied machinery, inks and paper for manufacturing the Tsar's playing cards. The sale of these commodities meant that the Russian establishment was an important customer of De la Rue, and was the firm's first overseas trade. His Imperial Majesty had reason to be satisfied with the results of the negotiations with De la Rue. Thomas gave such good advice and his brother Paul managed affairs so ably that by 1847 production by the Tsarist monopoly had risen to four million packs per year, making it easily the biggest playing card plant in the world. (Back in England, playing card production did not pass the million mark until 1873.)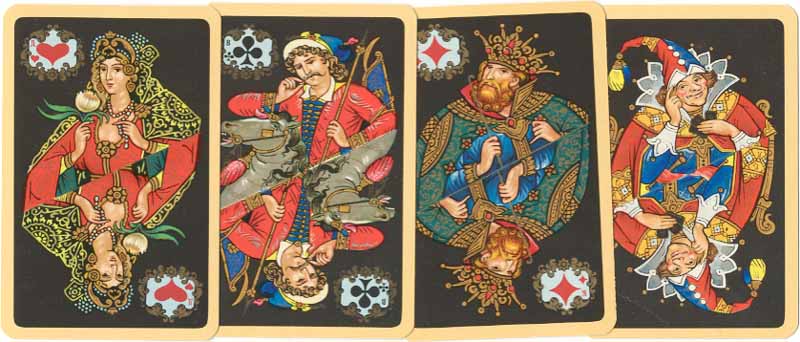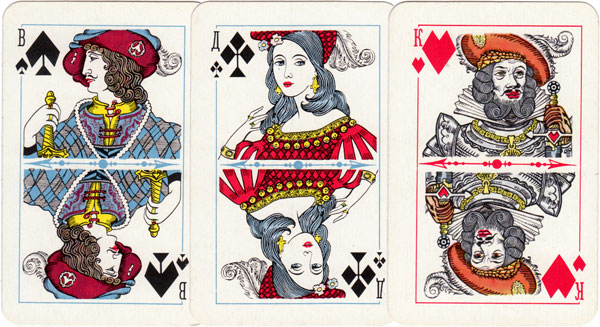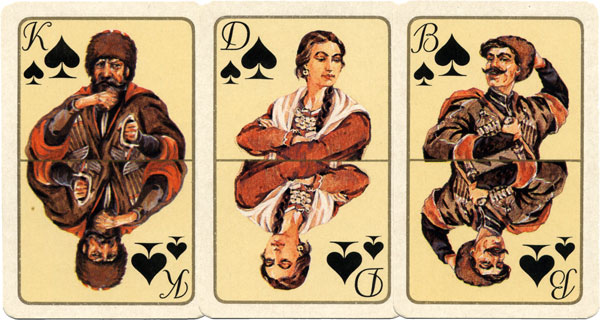 The Saint Petersburg Colour Printing Plant finally closed in 2004. After the USSR ended and the Colour Printing Plant closed down, several local or foreign firms started to print playing cards.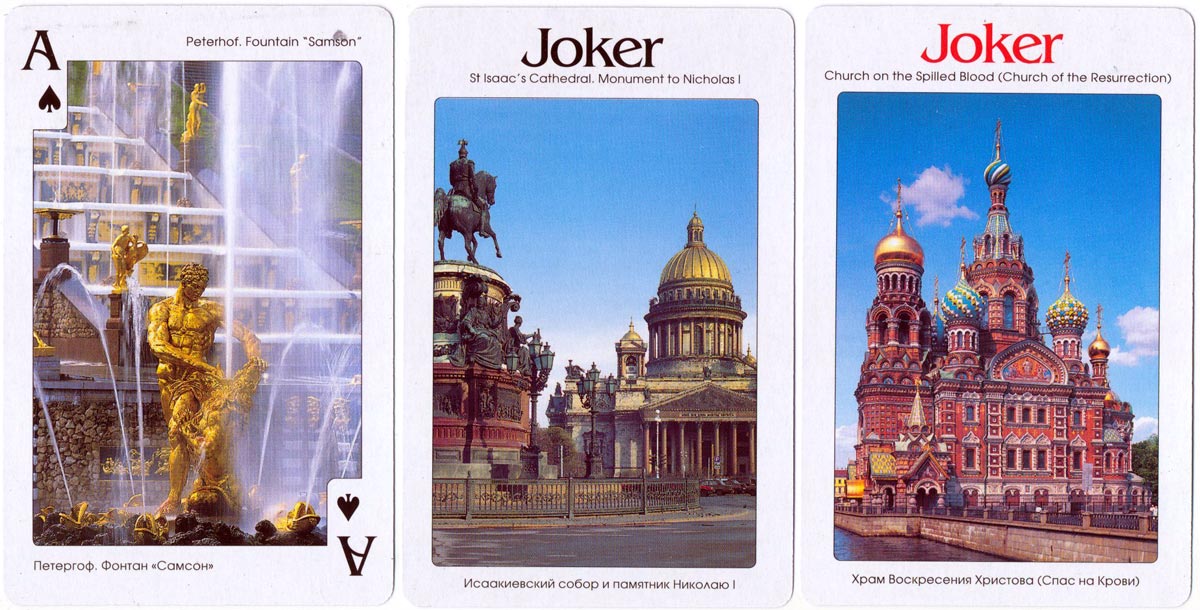 ---