Published January 18, 2017
•
Updated June 21, 2022
Eastern
"Eastern" playing cards dedicated to ethnic Buryat culture, 2015
The Russian Playing Card Society issued a deck titled "Eastern" in 2015. This second edition, revised and improved, is dedicated to the ethnic Buryat culture.
Once every Buryat child was supposed to unhesitatingly answer the question which clan or tribe they belonged to, who their ancestors had been for five generations...
The Khongodor people, the Khori Buryats, the Bulagat and the Ekhirit tribes. Wnat do these words conjure up in your mind?
Probably, the rustling grass of the steppe, the aroma of the Aya-Ganga thyme herb, the boundless blueness of the sky or the clatter of the fleet-footed horses? What mysteries of the Buryat tribes do the mighty Baikal Lake and the Holy mountains hide?
Open your eyes, open your ears, open your memories...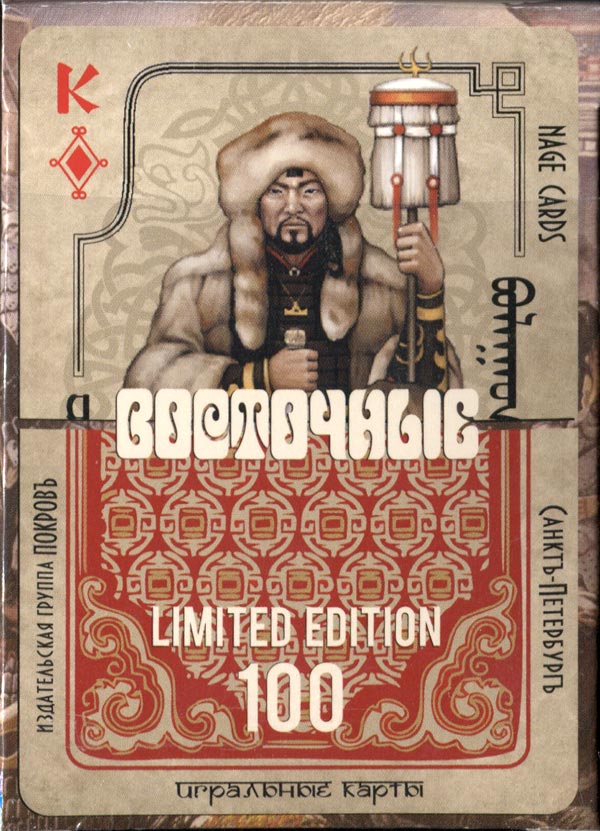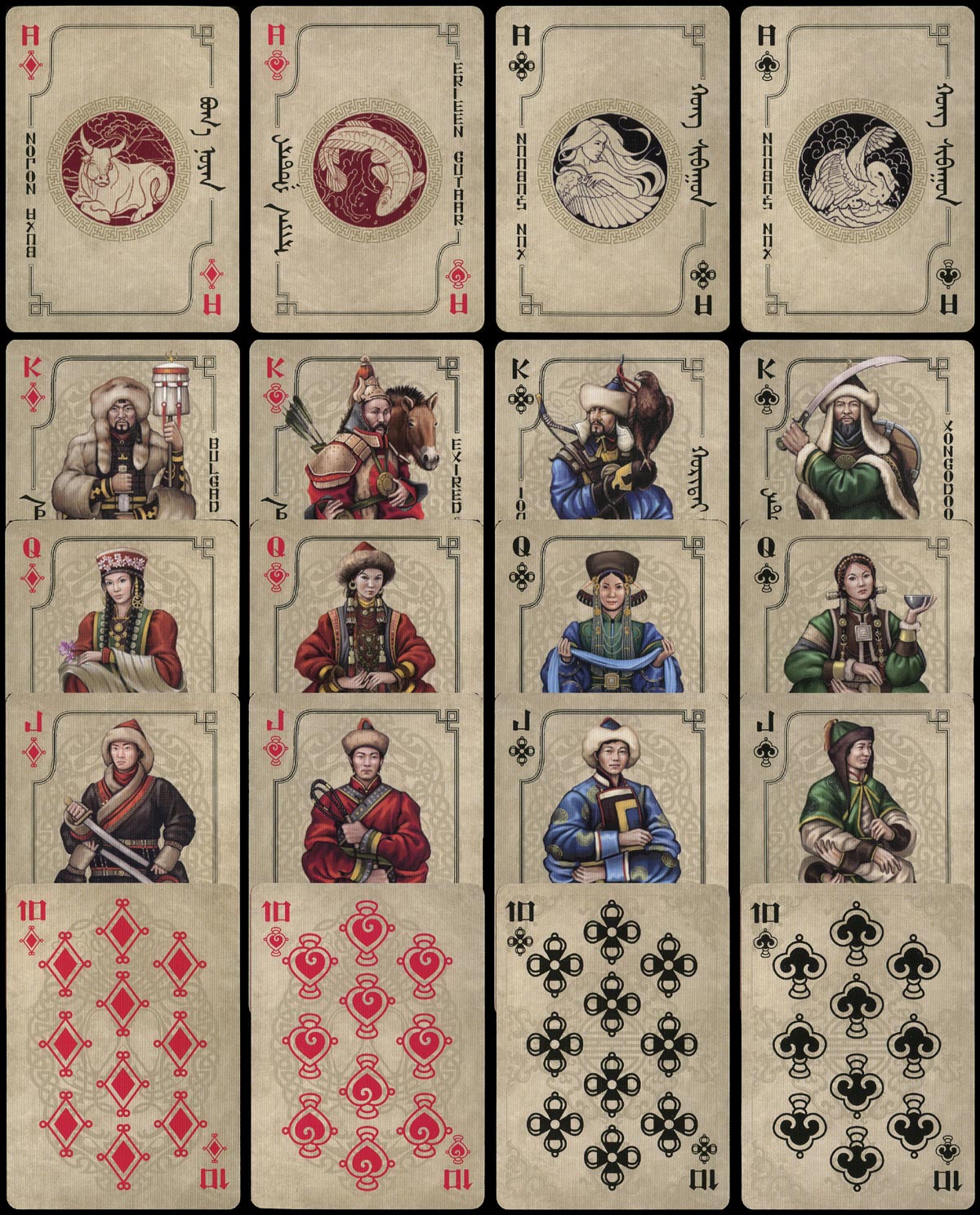 Member since February 01, 1996
View Articles
Curator and editor of the World of Playing Cards since 1996. He is a former committee member of the IPCS and was graphics editor of The Playing-Card journal for many years. He has lived at various times in Chile, England and Wales and is currently living in Extremadura, Spain. Simon's first limited edition pack of playing cards was a replica of a seventeenth century traditional English pack, which he produced from woodblocks and stencils.