Published July 06, 2011
•
Updated February 08, 2022
Playing Cards in Singapore
Playing Cards in Singapore, one of the Four Asian Tigers.
Singapore had been a part of various local empires since it was first inhabited in the second century AD. It hosted a trading post of the East India Company in 1819 with permission from the Sultanate of Johor. The British obtained sovereignty over the island in 1824 and Singapore became one of the British Straits Settlements in 1826. Occupied by the Japanese in World War II, Singapore declared independence, uniting with other former British territories to form Malaysia in 1963, although it was separated from Malaysia two years later. Since then it has had a massive increase in wealth, and is one of the Four Asian Tigers.
Singapore is a multi-racial city. Various Chinese linguistic groups form 75.2% of Singapore's residents, Malays 13.6%, Indians 8.8%, while Eurasians, Arabs and other groups form 2.4%. This is reflected in the Singapore Souvenir playing cards shown below, which features colour photographs of mosques, Hindu and Buddhist temples, hotels, museums, parks and gardens, formula 1 racing, chinatown, etc.
'Double Elephant' Brand "Four Colour Cards"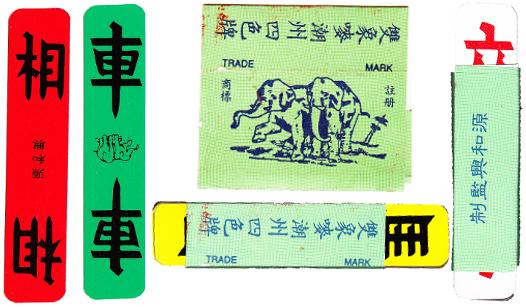 These cards are called "四色牌" in chinese, a term that literally translates as "four colour cards". These cards are relatively common in the country, and are used to play a rummy-like game. The deck has 112 cards, namely seven ranks in four colours, each card having four copies of itself. The cards pictured here are manufactured by the "double elephant" brand in Hong Kong, and are of slightly higher quality than the more common "double dragon" brand, although more expensive. This deck is the most common variety, although there exist other, rarer varieties, like ones with an extra five cards (I am informed that these are jokers), and a curious incarnation which goes under the name of 十五湖牌 (fifteen lake cards) which are the cards engraved on mahjong tiles, see more →
"Old Maid"

"Singapore Airlines"

"Singapore Souvenir" Playing Cards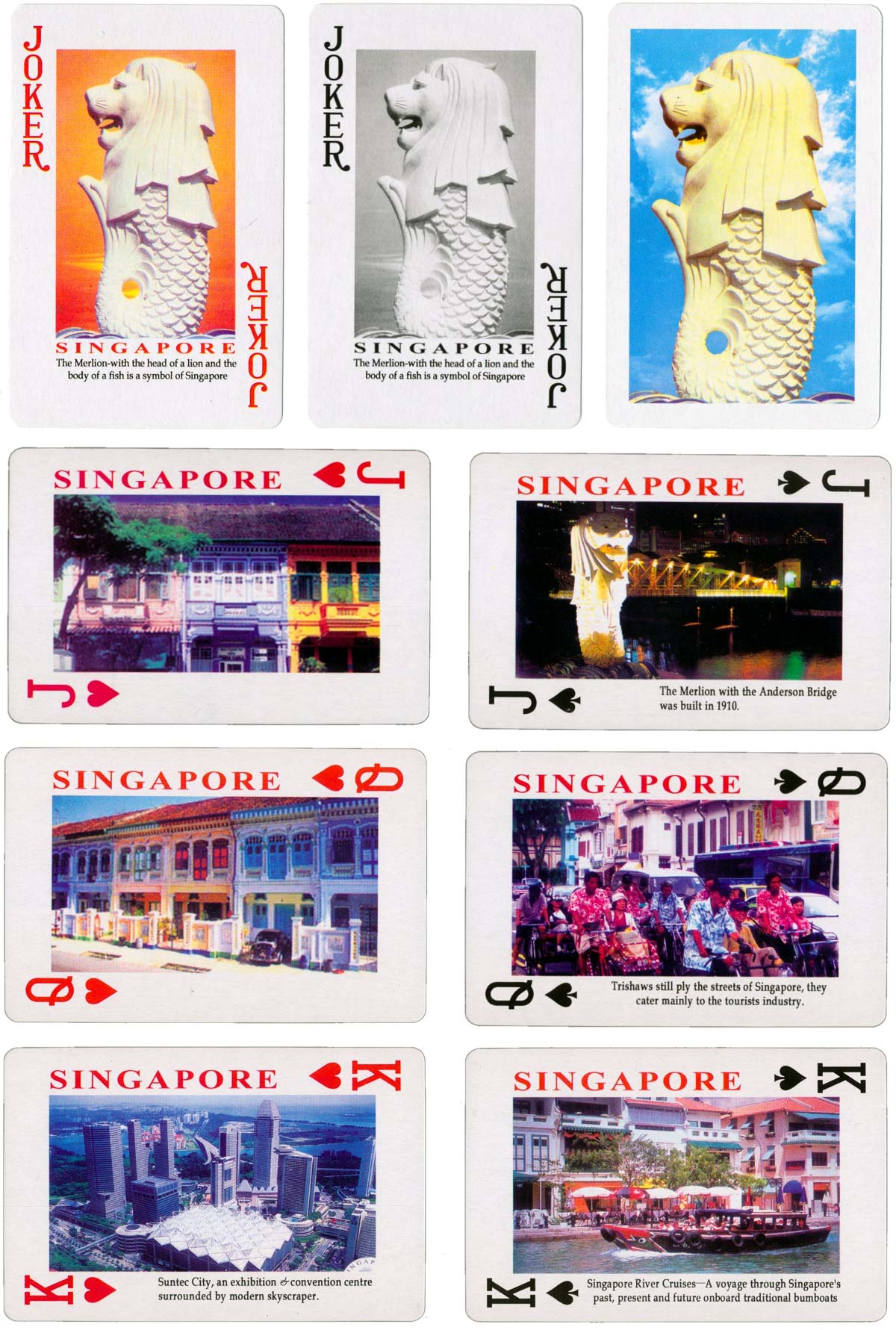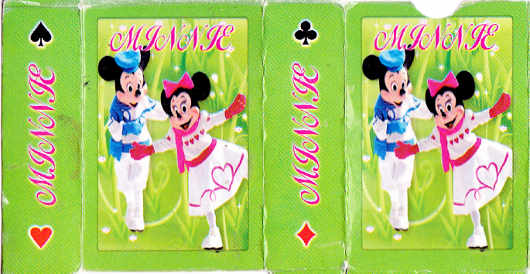 Member since February 01, 1996
View Articles
Curator and editor of the World of Playing Cards since 1996. He is a former committee member of the IPCS and was graphics editor of The Playing-Card journal for many years. He has lived at various times in Chile, England and Wales and is currently living in Extremadura, Spain. Simon's first limited edition pack of playing cards was a replica of a seventeenth century traditional English pack, which he produced from woodblocks and stencils.