Published July 03, 1996
Updated June 20, 2022
Juan Roura Catalan
Catalan type by Juan Roura, La Hispano-Americana, Barcelona (1872 - 1962).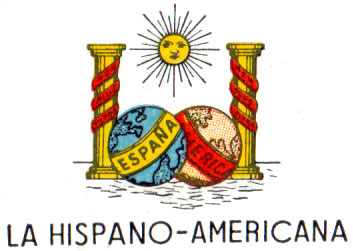 La Hispano-Americana, Barcelona
Standard Catalan type Spanish-suited playing cards with designs which evolved during the nineteenth century. The legend "Naipes Finos de Una Hoja" printed on the four of cups refers to the fact that the cards were printed on a single sheet of opaque card ('una hoja' = one sheet) rather than on two or three-ply pasteboard. In earlier times cards were printed on laminated card to ensure they would not be transparent, but improvements in paper making technology produced better quality cardboard. Juan Roura worked in Barcelona at Calle Nápoles no. 113 until acquired by Heraclio Fournier in 1962.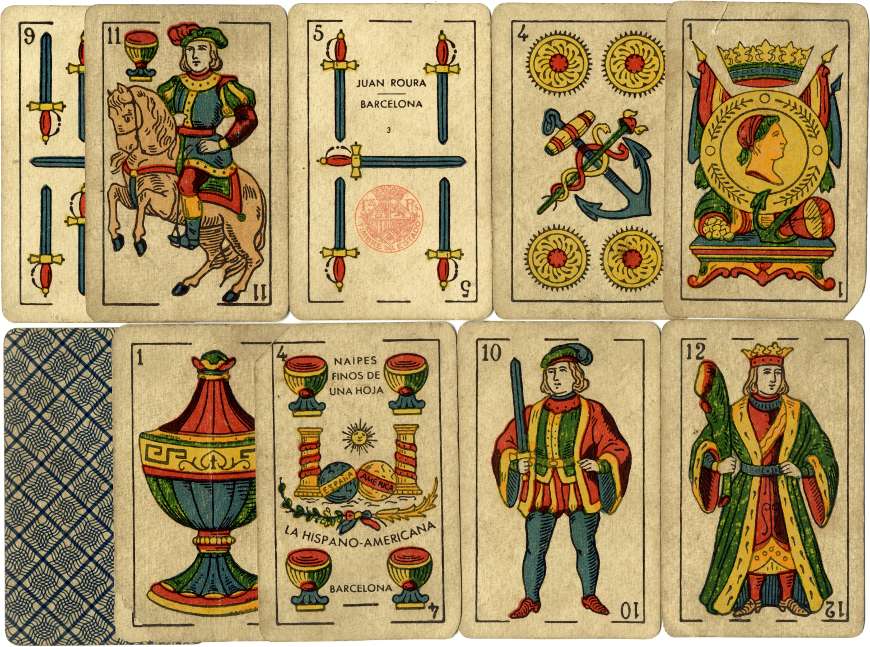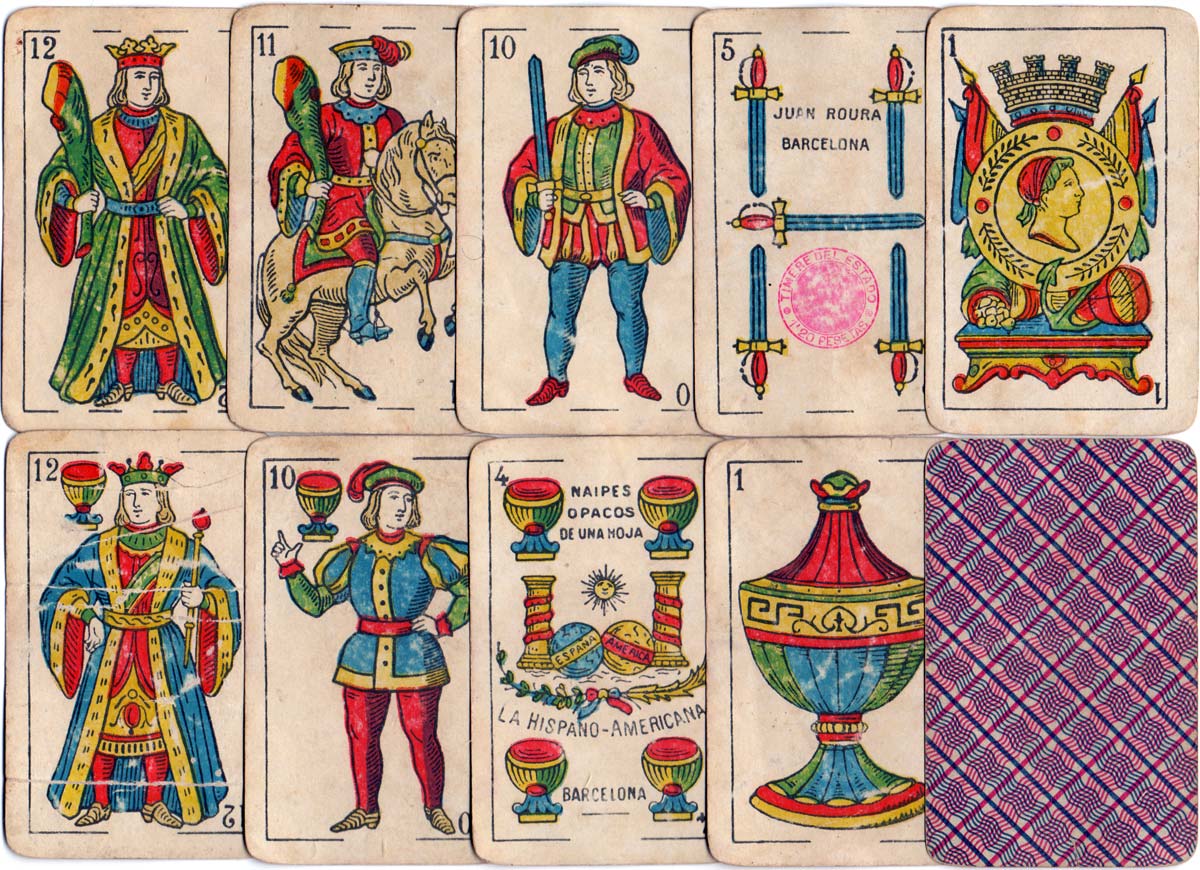 See also: Roura Homepage Spain Homepage S. Giraldez, Barcelona Fournier No.55
Member since February 01, 1996
View Articles
Curator and editor of the World of Playing Cards since 1996. He is a former committee member of the IPCS and was graphics editor of The Playing-Card journal for many years. He has lived at various times in Chile, England and Wales and is currently living in Extremadura, Spain. Simon's first limited edition pack of playing cards was a replica of a seventeenth century traditional English pack, which he produced from woodblocks and stencils.