Published July 03, 1996
Updated April 02, 2022
Madame Lenormand Fortune Telling Cards
Madame Lenormand Fortune Telling Cards made by Müller.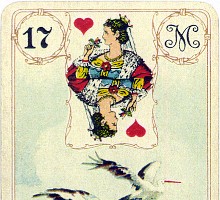 Made by Müller, Switzerland. The Lenormand cards in general have always been popular with card readers. They read in a very practical every day way. There's no metaphysical or psychological layer. Some readers say they like the Lenormand to read about action and the Tarot about feelings. The meanings for the cards may differ from country to country, so a Lenormand reader might say he/she reads, French, Belgian, German, Dutch, South American or free-style.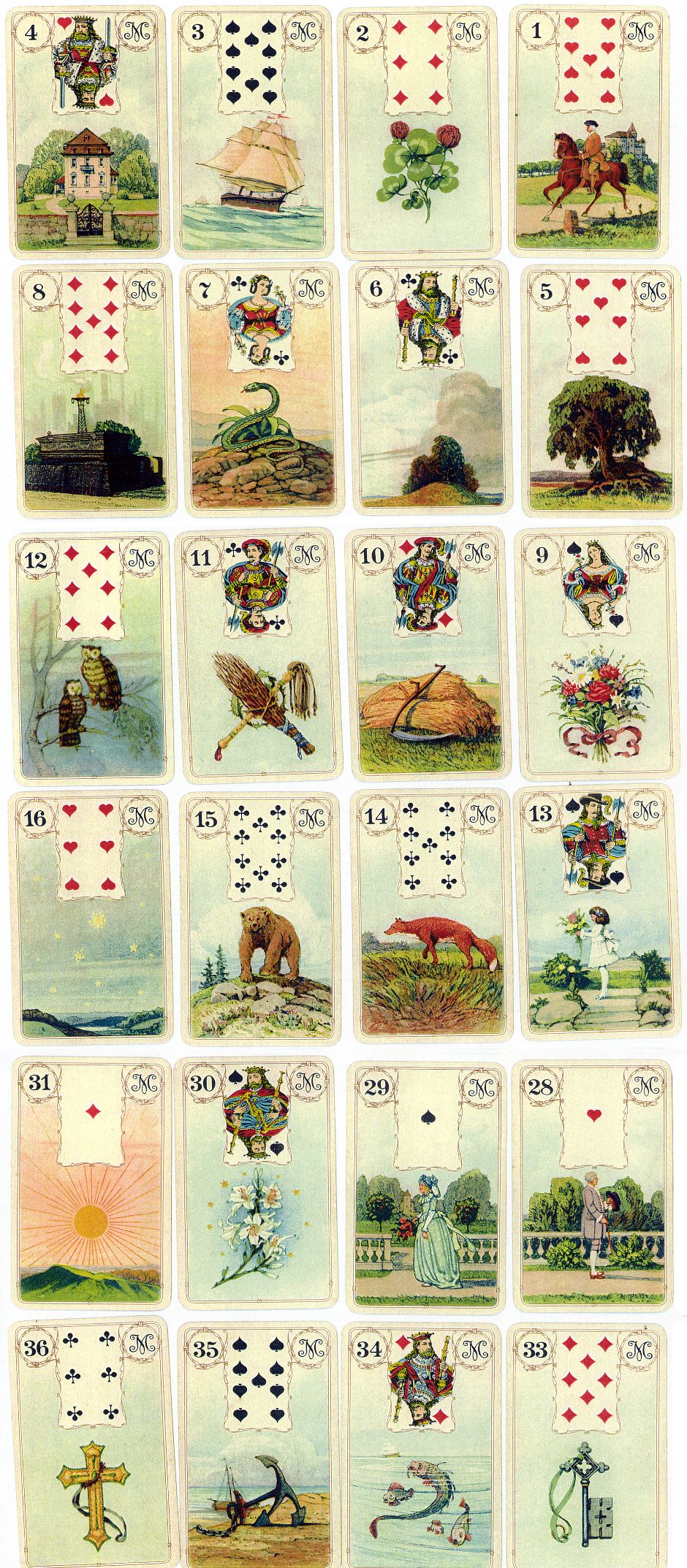 ---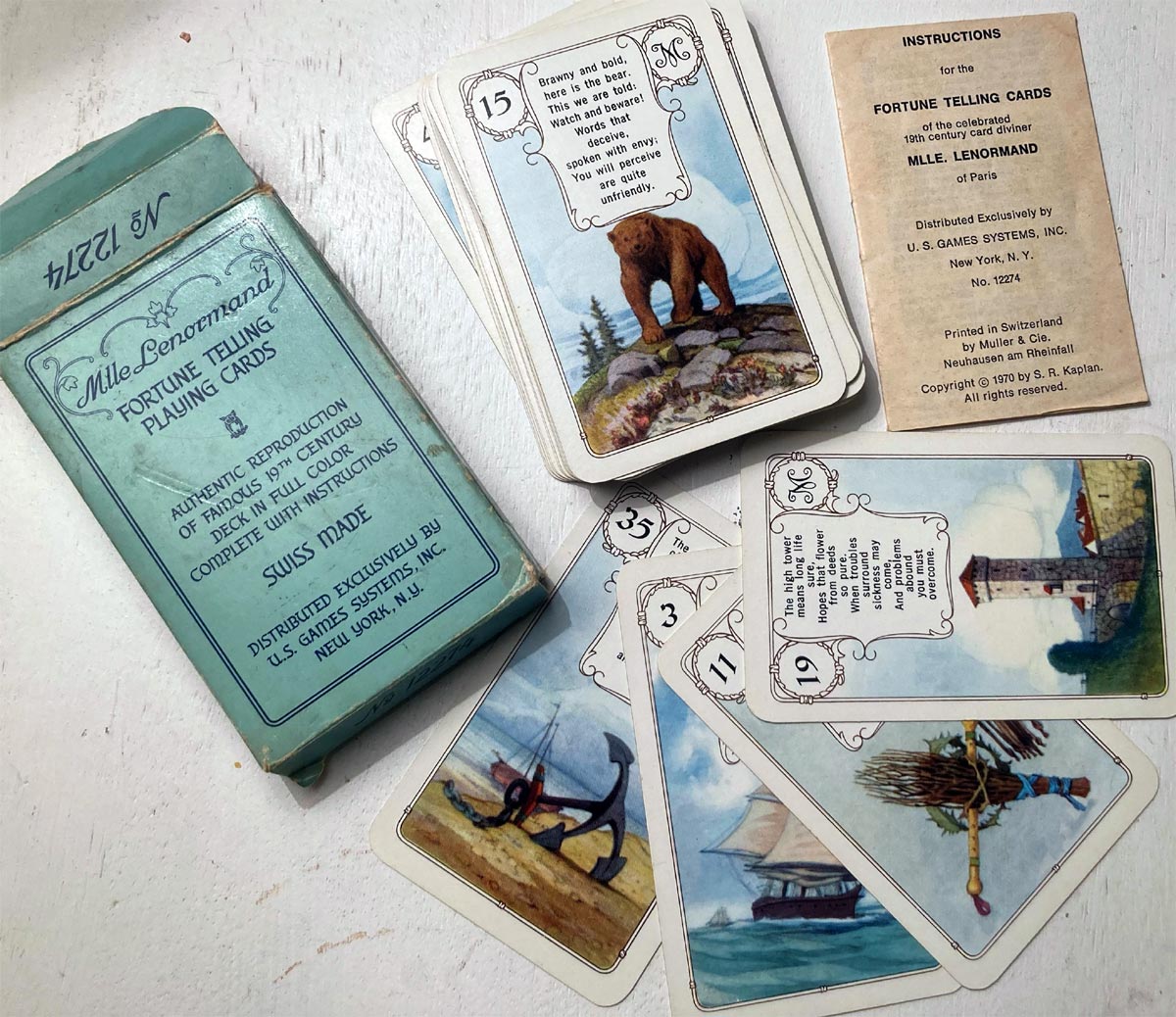 King of DiM, 1970amonds: "The Great Hanged One". Said to be the unluckiest card in the pack. Mme Lenormand drew it three times running when telling the fortune of Joachim Murat, King of Naples. He was horrified, but inexorable fate led to his execution in 1815., 1970P>
Member since February 01, 1996
View Articles
Curator and editor of the World of Playing Cards since 1996. He is a former committee member of the IPCS and was graphics editor of The Playing-Card journal for many years. He has lived at various times in Chile, England and Wales and is currently living in Extremadura, Spain. Simon's first limited edition pack of playing cards was a replica of a seventeenth century traditional English pack, which he produced from woodblocks and stencils.