Published July 03, 1996
Updated March 17, 2022
Swiss Scenic Ace Souvenir Cards, c.1850
Souvenir pack with Scenic Aces made by Müller (Diessenhofen), c.1850.
Swiss Scenic Ace Souvenir Cards, c.1850
Souvenir playing cards with Scenic Aces made by Johannes Müller in around 1850. This is the time when Müller was expanding his range of products to include railway tickets to meet the growing demand from the railways being built, which happily coincided with the rise in tourism for which he produced scenic playing cards like these. In time the enterprising Müller widened his playing card range and began developing export trade.
See also: 1860 scenic Aces►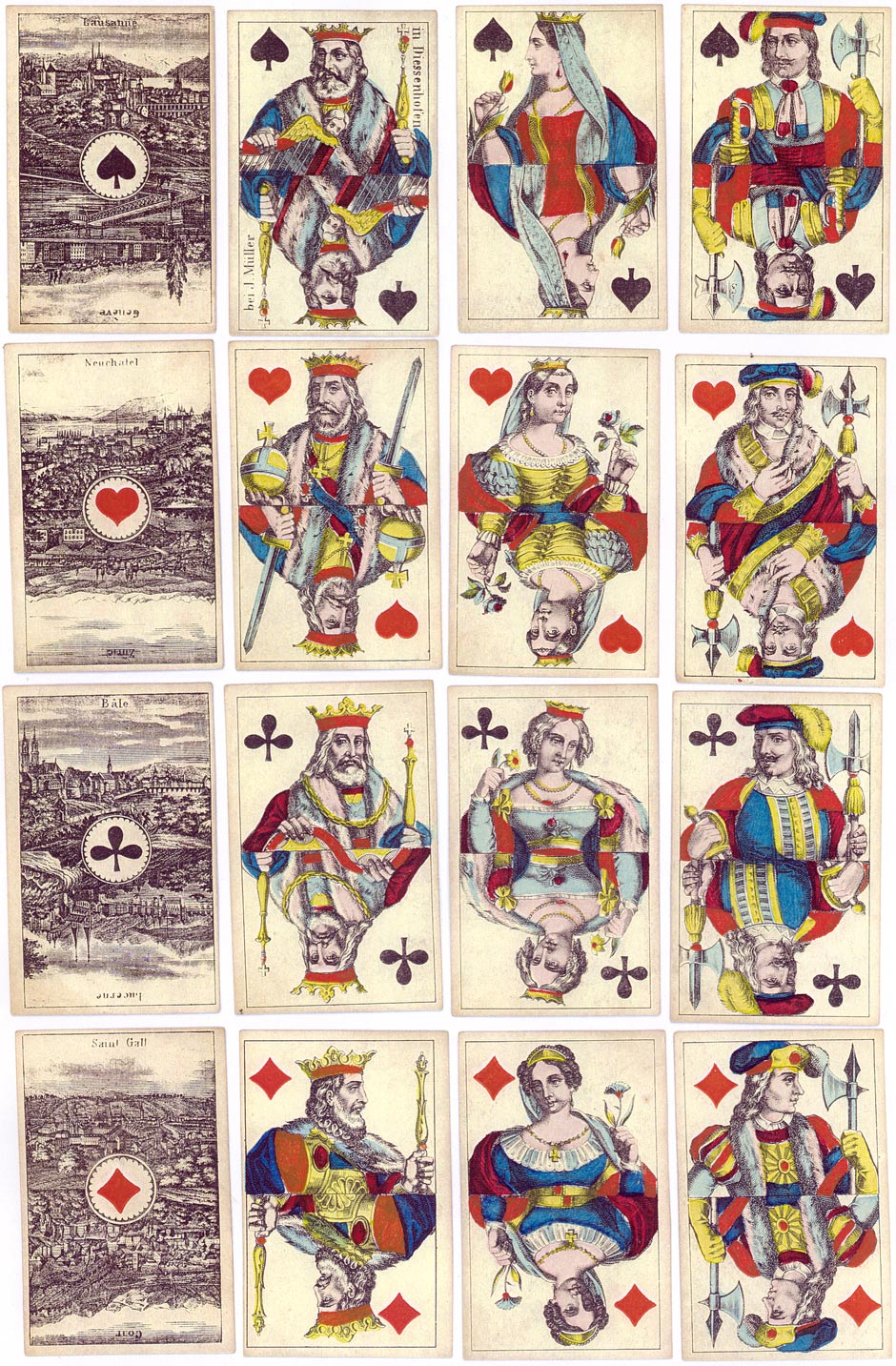 ---
Later Scenic Aces
Later editions had more picturesque scenes on the aces.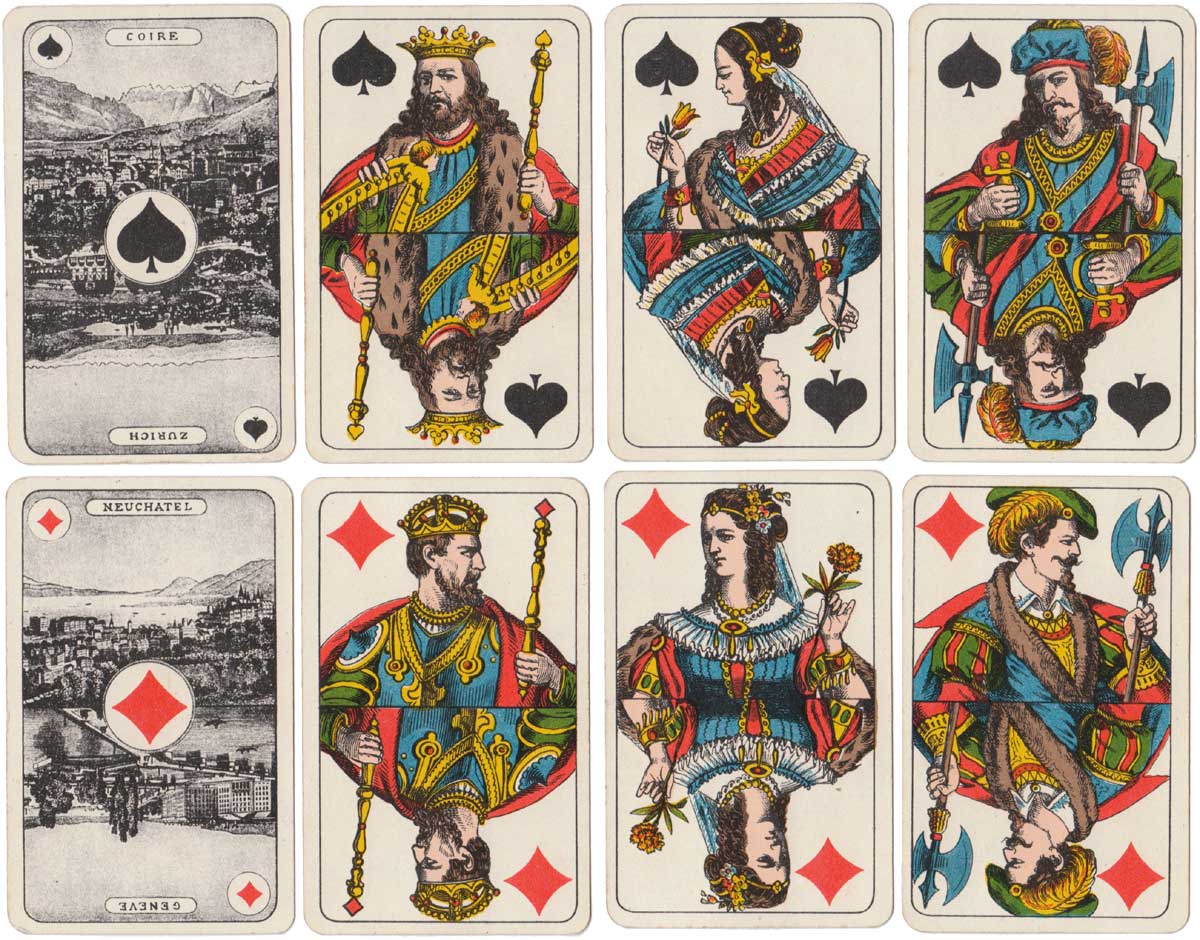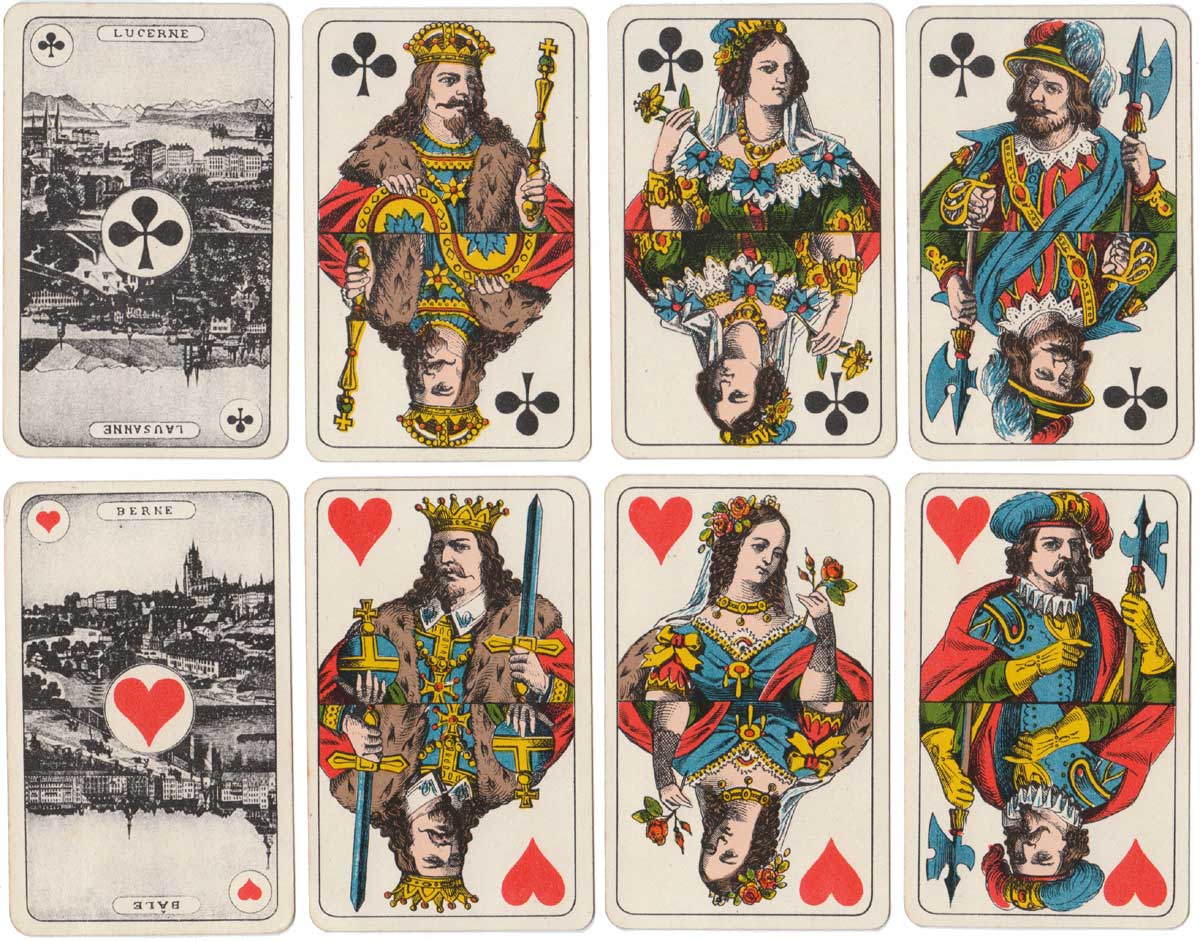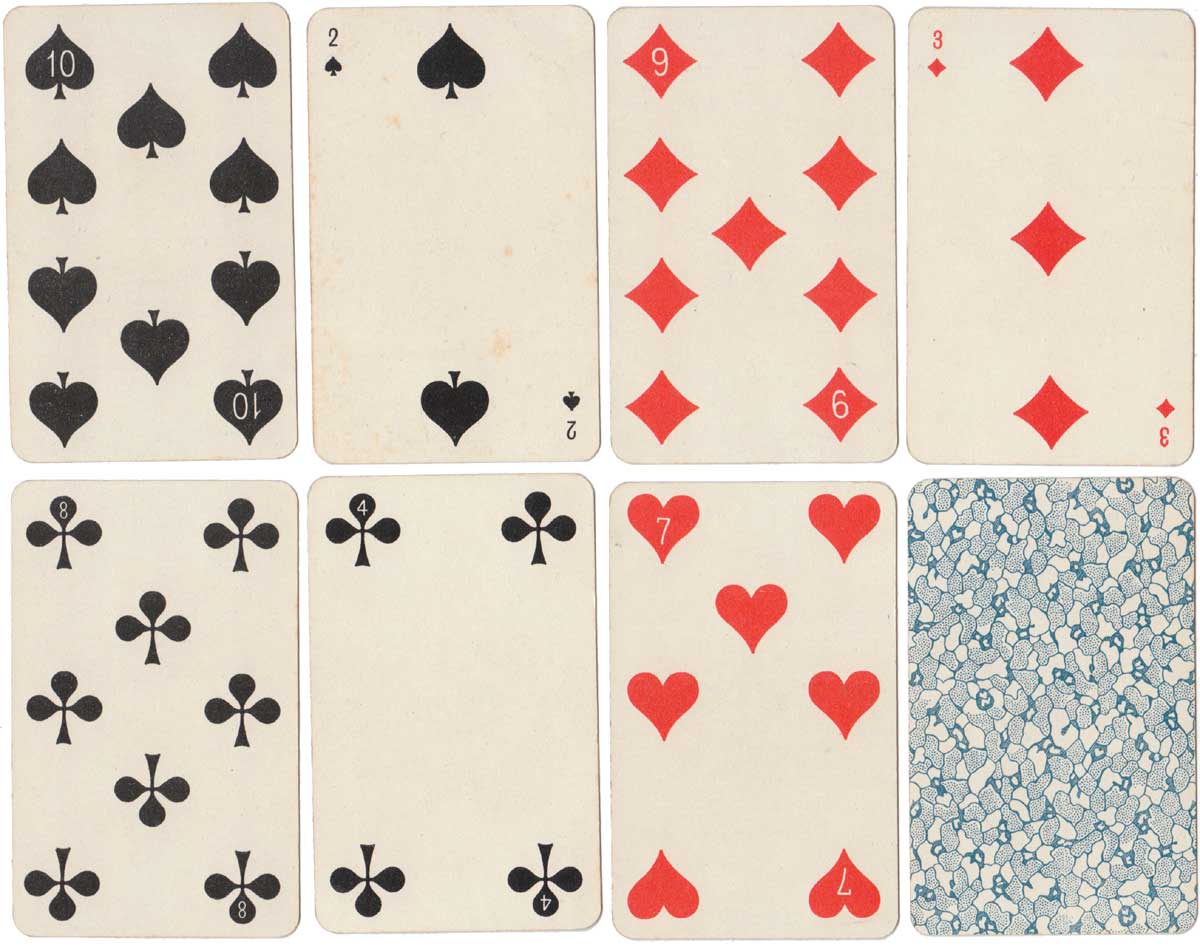 Member since February 01, 1996
View Articles
Curator and editor of the World of Playing Cards since 1996.