Published April 12, 2017
Updated June 23, 2022
Aleister Crowley Tarot – the sombre luminary
Aleister Crowley Tarot - Crowley and Lady Freda Harris worked on the illustrations between 1938 and 1943
The Thoth Tarot was painted by Lady Frieda Harris (1877-1962) under the guidance of Aleister Crowley (1875-1947) during WWII, a time of great national anguish. Crowley and Lady Freda Harris worked on the illustrations between 1938 and 1943. This was the time when the Stalinist terror regime was in full swing and Hitler's dictatorship was in it's final throes, only a few years before George Orwell published his dystopian novel "1984". The designs are of very great talent and ingenuity, executed with intensity, reflecting a projection into the future of a society overshadowed by dark forces. The cartomantic illustrations feature symbolism derived from Crowley's hotch-potch of disparate disciplines and occult systems.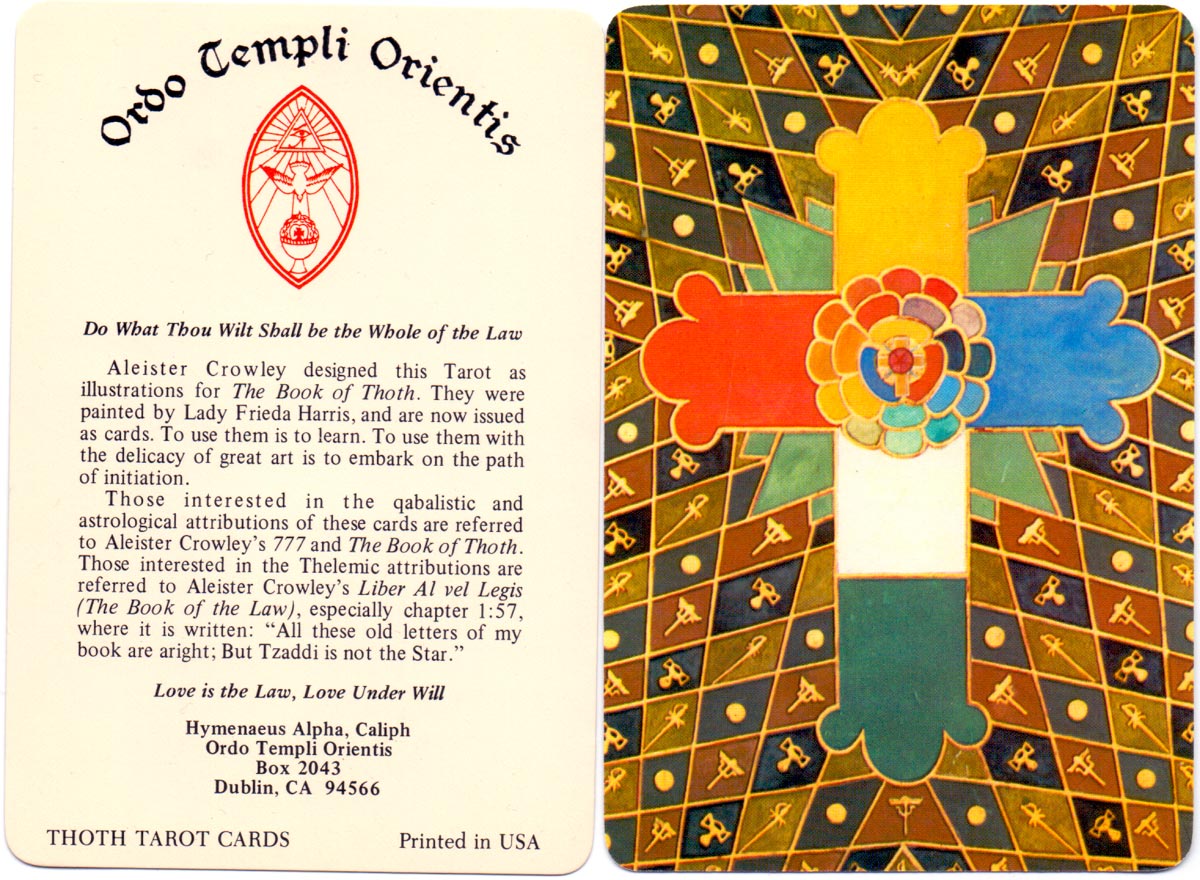 Member since February 01, 1996
View Articles
Curator and editor of the World of Playing Cards since 1996. He is a former committee member of the IPCS and was graphics editor of The Playing-Card journal for many years. He has lived at various times in Chile, England and Wales and is currently living in Extremadura, Spain. Simon's first limited edition pack of playing cards was a replica of a seventeenth century traditional English pack, which he produced from woodblocks and stencils.