Gibson & Co., c.1770
Standard English playing cards manufactured by Gibson & Co., c.1770, with a 'Garter' Ace of Spades. The style of the cards is very similar to those of Blanchard. Charles Gibson had been apprenticed to Phillip and Christopher Blanchard and later became their foreman. On Christopher Blanchard's death in 1769 Gibson took over the company. He was later joined by John Gisborne (sometimes spelt 'Gisbourne') in c.1780. Charles Gibson's son Matthew joined the firm in 1798 and then linked up with Joseph Hunt in 1801 (see: Gibson Hunt & Son) so that a continuous succession of firms comprising Gibson & Gisborne, Hunt, Hall and Bancks Brothers endured until c.1886. During this period the standard English pattern, as shown here, evolved into the modernised and double-ended version which prevailed by the end of the Victorian era.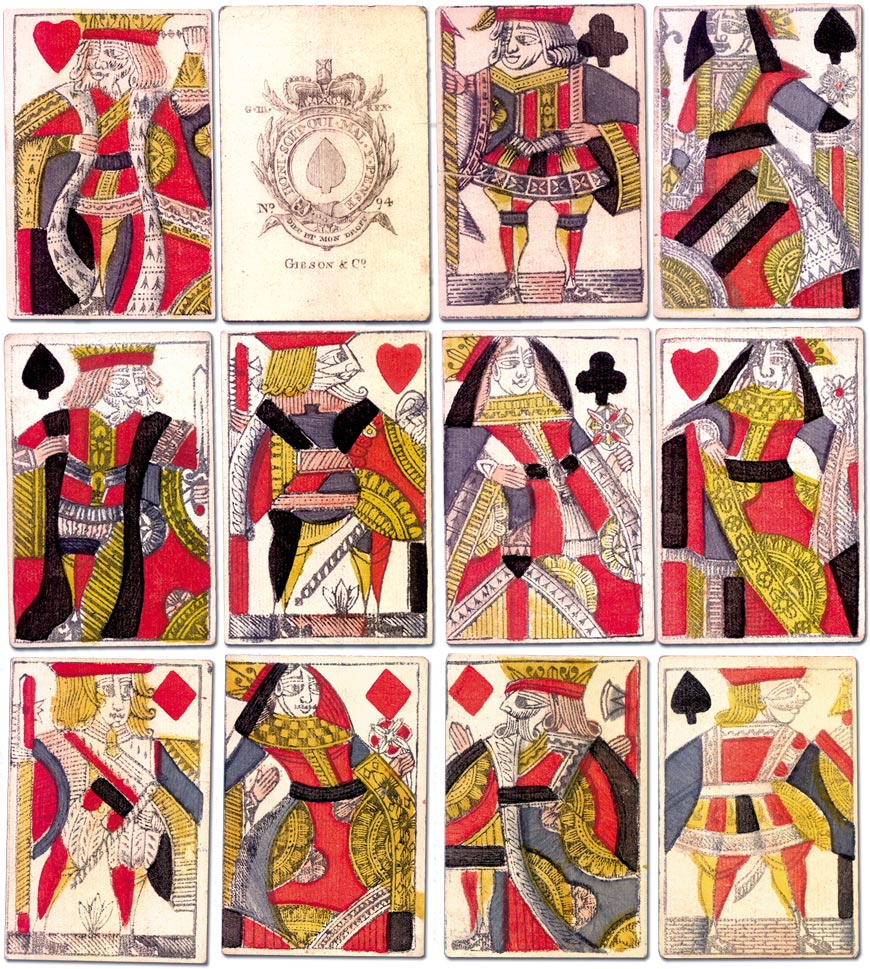 ---

Jack of Clubs: After Charlotte Corday had murdered the villainous Jean Paul Marat in his bath in July, 1793, a book was discovered lying nearby which contained a Jack of Clubs as a bookmark. Curiously the card is often considered a lucky one.