John Jaques & Son (established in 1795) has been a family business for the last six generations. The company has published a large range of popular parlour games, board games and beautifully illustrated card games, many of which have become classics. After Ogilvy ceased trading in 1879 many titles were taken over by John Jaques. Jaques is possibly best-remembered for being the company that invented Happy Families, the game containing a series of "Grotesque Characters".
Most of Jaques' parlour games were of considerable educational and instructional value, involving skills such as numeracy, general knowledge or spelling and promoting conviviality. From amongst the dozens of games published over the years, the following are typical examples:

Anno Mundi, Backgammon, Birds of a Feather, Bowls, Brides of all Nations, Candid Confessions, Characters from Charles Dickens, Chess, Comic Races, Croquet, Deck Quoits, Devil Among the Tailors, Dominoes, Draughts, Dr Busby, Enfield Skittles, Entente Cordiale, Epsom Races, Faces, Fireside Fun, Floral Loto, Floral Snap, French for Fun, Frogs and Toads, Geographical Loto, Gossima, Great Guns, Halma, Happy Families, Her Majesty's Privy Purse, Hide & Seek with the Kings & Queens of England, Historical Loto, Hook-it, Hunting the Hare, Illustrated Proverbs, Irish Scenery, Kick Off, Lawn Tennis, Lotto, Ludo, Manifesto, May Day, Minoru, Old Soldier, On Guard, On Spec, Parole, Patchesi, Picture Pumblechook, Ping Pong, Poker Roulette, Pontoons, Pumplechook, Quits, Quinks, Reversi, Robin Hood, Russian Draughts, Safety First, Salute!, Shearing the Sheep, Shove Ha'penny, Skits, Snakes and Ladders, Snap, Sol, Solitaire, St Andrews, Stock Exchange, Table Billiards, Table Croquet, Table Tennis, The Book of Books, The Bride, The Counties of England, The Golden Goose, The Great Galumphus, The Kingdoms of Europe, The London Post, The Moorish Fort, The National Gallery, The Realm, The Reason Why, The Spider and The Fly, The Streets of London, The Sovereigns of England, The Wedding, The White Cat, The Whitworth Gun, The XVI Century, The XVIIth Century, The XVIIIth Century, The XIXth Century, Tiddley-Winks, Tints, Tip, Tap and Take It, Trente-Six, Ujiji, Weights and Measures, Who Knows, Who's Sir Roger?, World's Parliament, Zoological Snap, etc.
Snap, 1866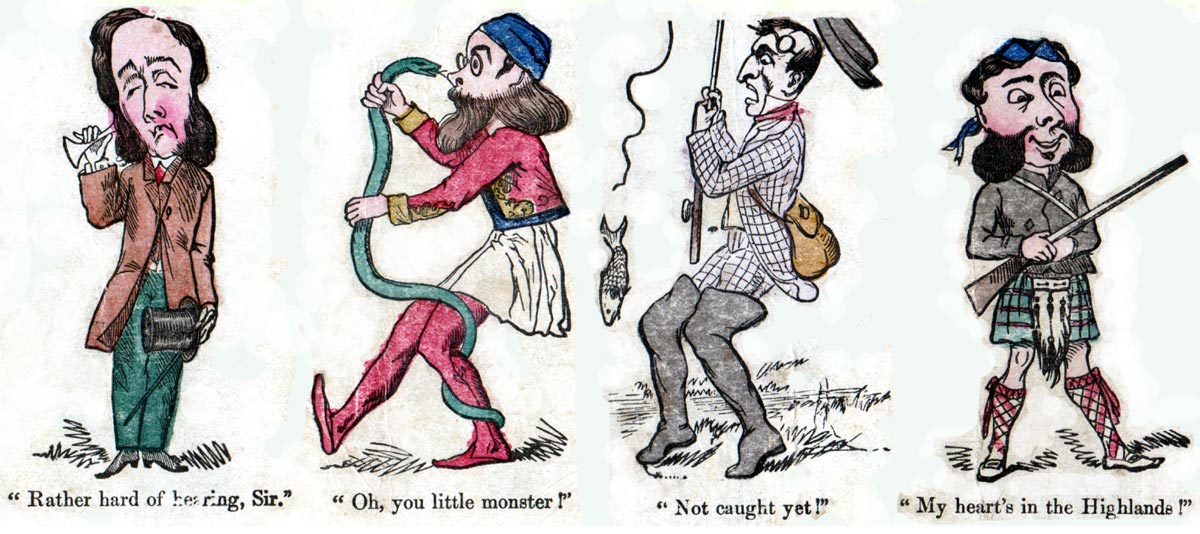 Happy Families, 1851
The Streets of London, c.1880

---
Quits, c.1880

---
Illustrated Proverbs, c.1885

---
Weights and Measures

---
London Post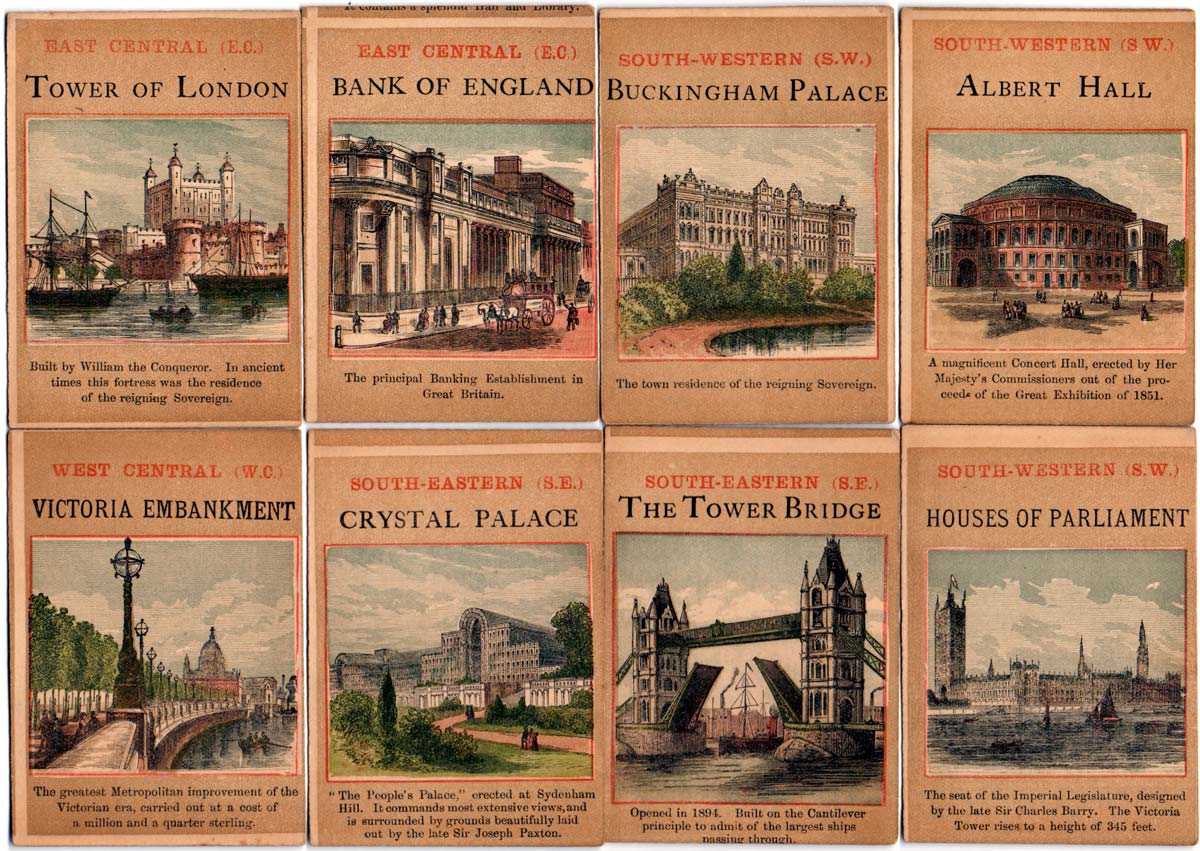 ---
Counties of England

The most popular of Jaques' geographical card games, Counties of England, was published in four series which saw several editions over the years. The cards in each set contained key facts about the town, its history, local industry and inhabitants, etc. The first series comprised the Northern Counties, the second series Midland Counties, the third series Eastern Counties and the fourth series Southern Counties►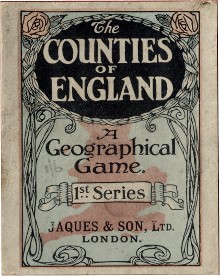 ---
On Spec, c.1900

---
Skits, c.1900
---
Light Refreshment, c.1905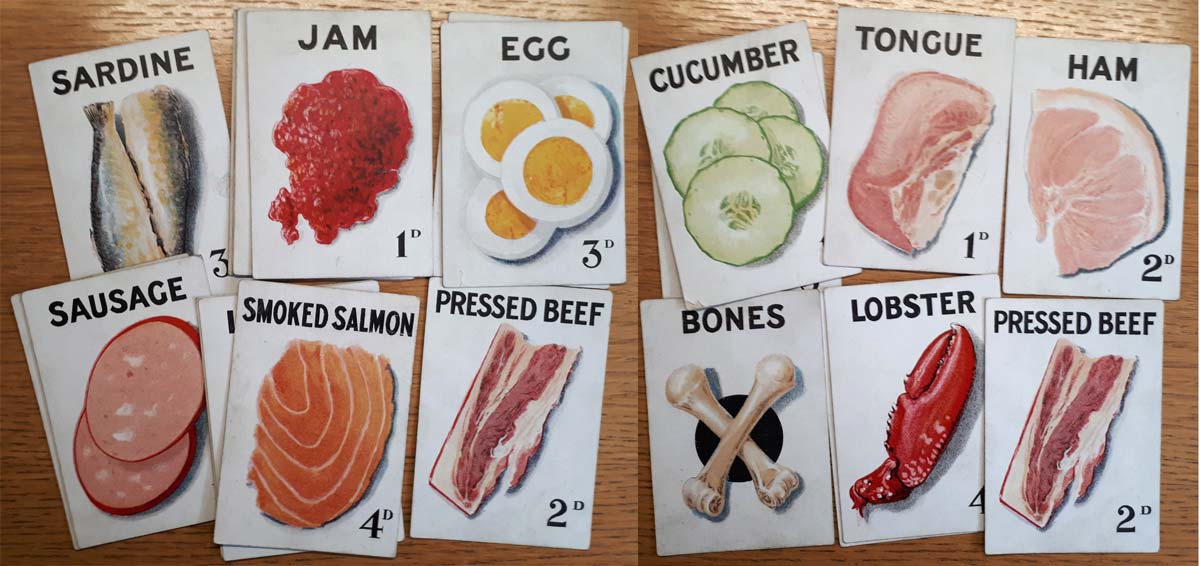 ---
Candid Confessions, c.1905

---
Salute!

---