Published July 03, 1996
Updated February 25, 2022
Self-Guided Tarot
Human beings have always yearned to understand the experience of life. The knowledge that we seek is not really hidden, we each have to find it within ourselves.
Self-Guided Tarot by Cameo Victor
The Tarot is a symbol system designed to activate your imagination…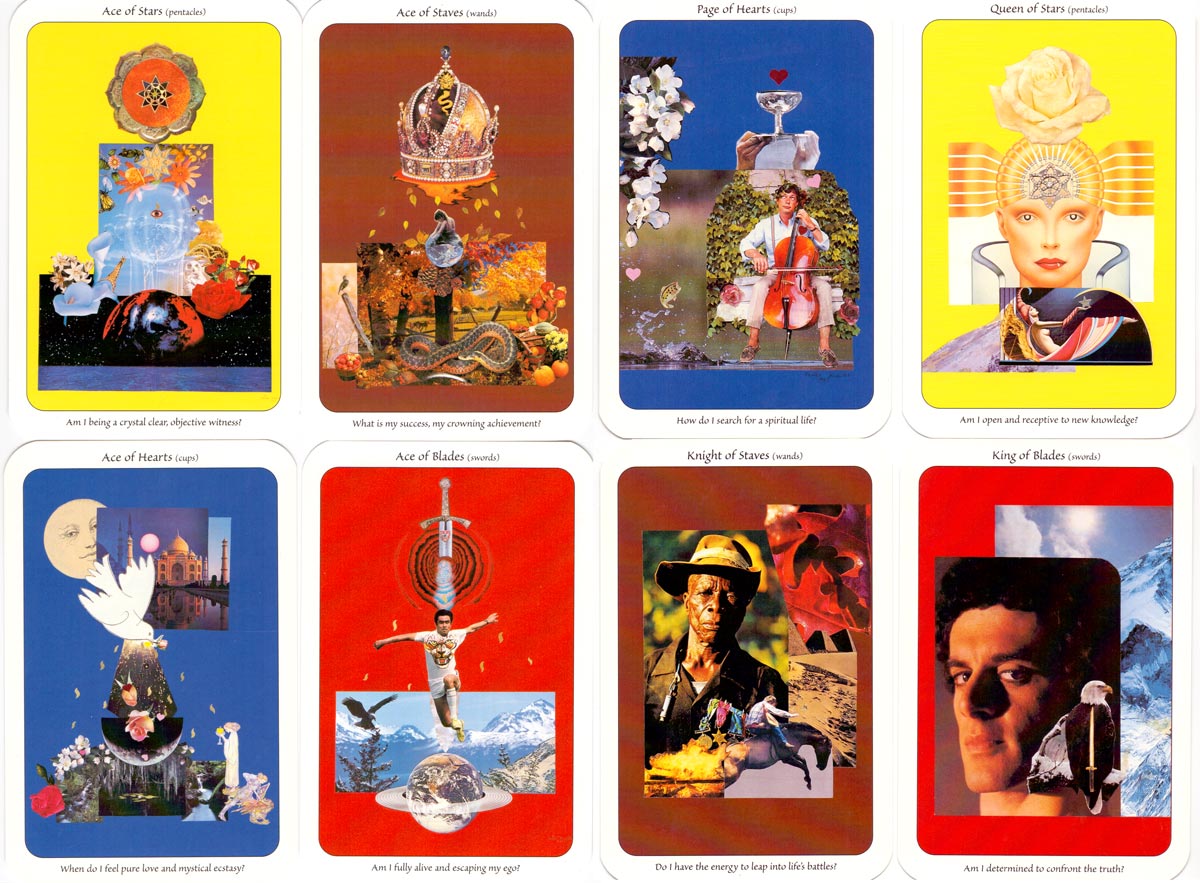 The 78 original collages are made from contemporary graphic images out of U.S. magazines, etc., so they have a modern look. This places the images in the present times instead of using the old Renaissance images that are difficult to relate to. The really good thing is that you can be your own 'reader' rather than someone else putting ideas into your head! When you identify or project onto a certain image, and relate it to your everyday life, all sorts of new insights can be uncovered and dealt with in a conscious way. This deck appeals to art therapists, Jungian analysts, Goddess followers, children and mystics…
---
Member since February 01, 1996
View Articles
Curator and editor of the World of Playing Cards since 1996.