Inky-Dinky Playing Cards
A series of four decks designed by John Littleboy in the spirit of playful surprise and visual delight. The pip cards in each deck have been transformed from the standard positions into a sequence of images which tell a story.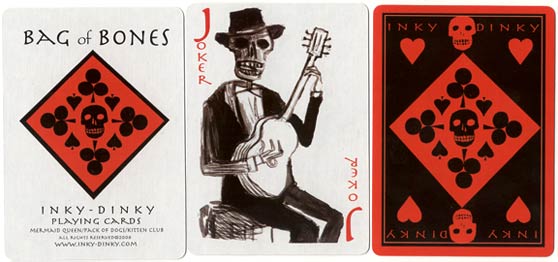 John Littleboy studied at the Rhode Island School of Design and graduated from Stanford University. He lives in San Francisco.
John's Website.