Published September 25, 2019
Updated April 24, 2022
Bicycle Cybertech
Bicycle Cybertech playing cards inspired by cyberpunk genre, illustrated by Jamie Meza, 2019.
Bicycle Cybertech playing cards inspired by the cyberpunk subgenre, illustrated by Jamie Meza and produced by Will Roya, simulating a sombre world where humans are struggling to survive with advanced technology and social breakdown. The court cards depict four gangs fighting for survival in a post-industrial dystopia. See the Box►
"I usually work making characters for video and board games, when Will Roya asked me to make a custom poker deck I immediately knew that I wanted to do a cyberpunk theme. Something that I wanted was that courts, number and aces even the back design tell us a story" - Jaime Meza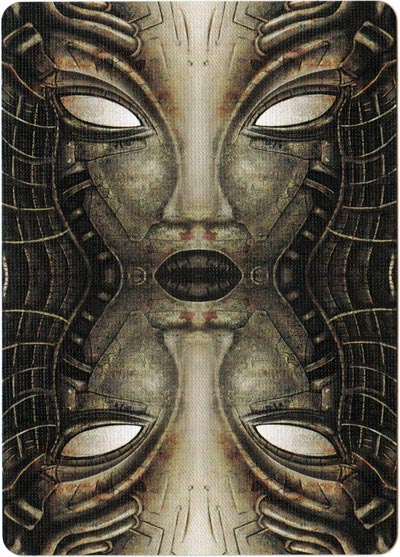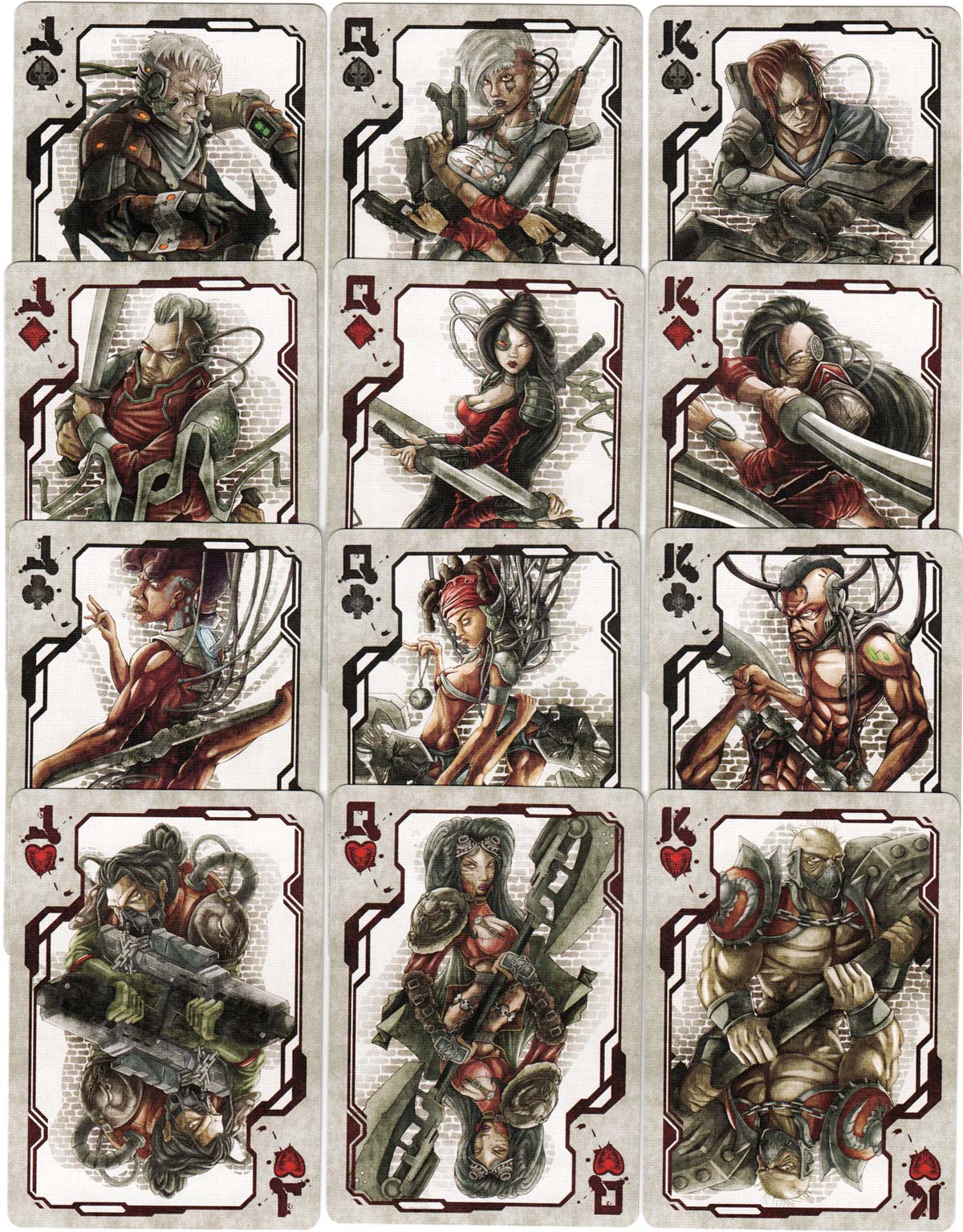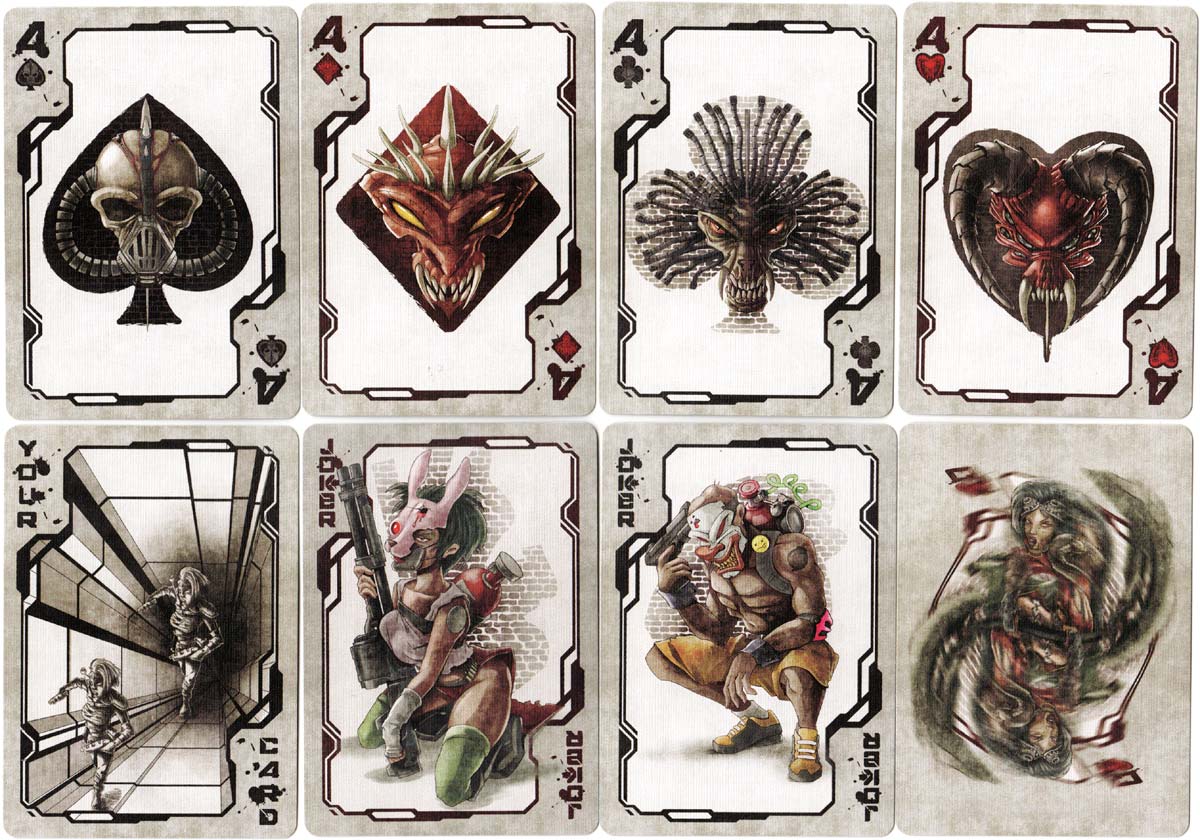 Member since February 01, 1996
View Articles
Curator and editor of the World of Playing Cards since 1996. He is a former committee member of the IPCS and was graphics editor of The Playing-Card journal for many years. He has lived at various times in Chile, England and Wales and is currently living in Extremadura, Spain. Simon's first limited edition pack of playing cards was a replica of a seventeenth century traditional English pack, which he produced from woodblocks and stencils.