Published November 20, 2019
Updated June 06, 2022
Bicycle Knights
Bicycle Knights playing cards designed by Sam Hayles in 2018.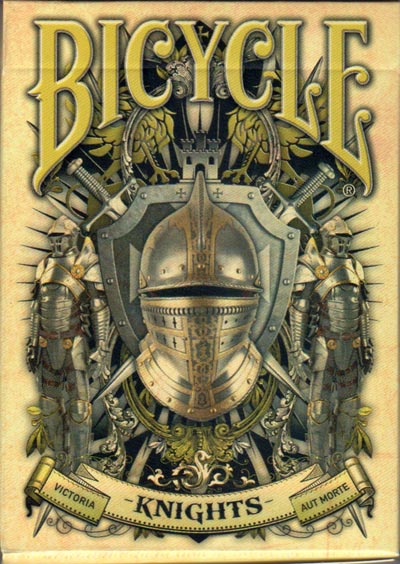 Bicycle knights playing cards manufactured and published by the US Playing Card Company in 2018 for playingcarddecks.com►
The art work is by Sam Hayles (www.dose-productions.com) an Edinburgh-based independent design consultant and graphic designer known for his playing card and record sleeve art work, often of a Gothic, slightly macabre style. Sam spent time as a designer and worked for a few agencies, before becoming independent in 2004 to focus on his own designs and this gave him the chance to develop his own unique style. Apparently he finds digital graphics so interesting that he does it in his free time!
The background to each card is coloured in a very pleasing mottled vintage effect resembling parchment which sets off the somewhat dark and Gothic primary designs. Each pack is individually numbered on a custom tuck box seal, and comes from a limited edition of just 2500 packs.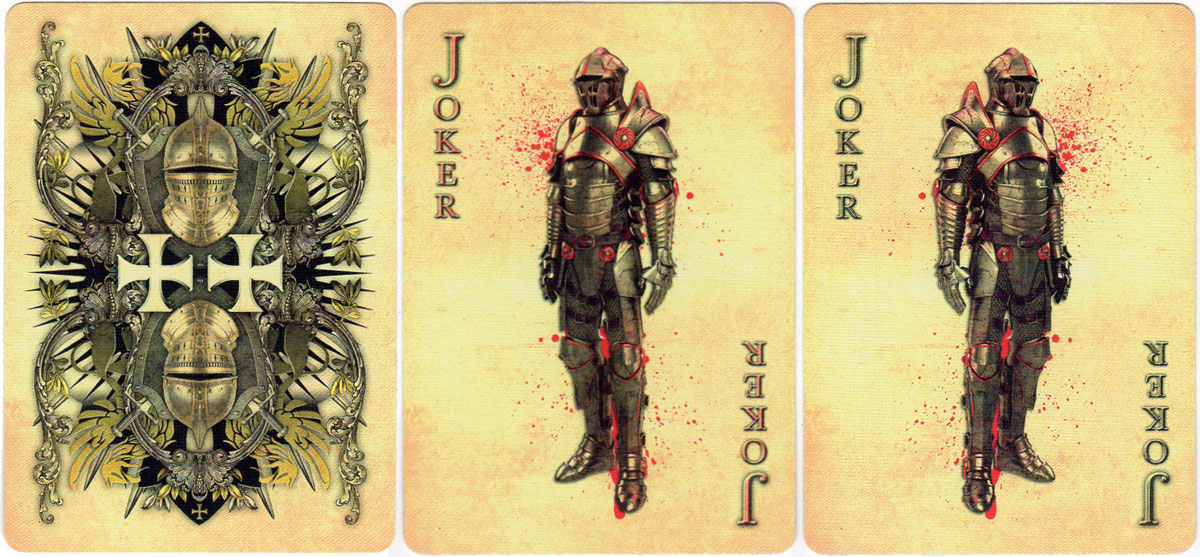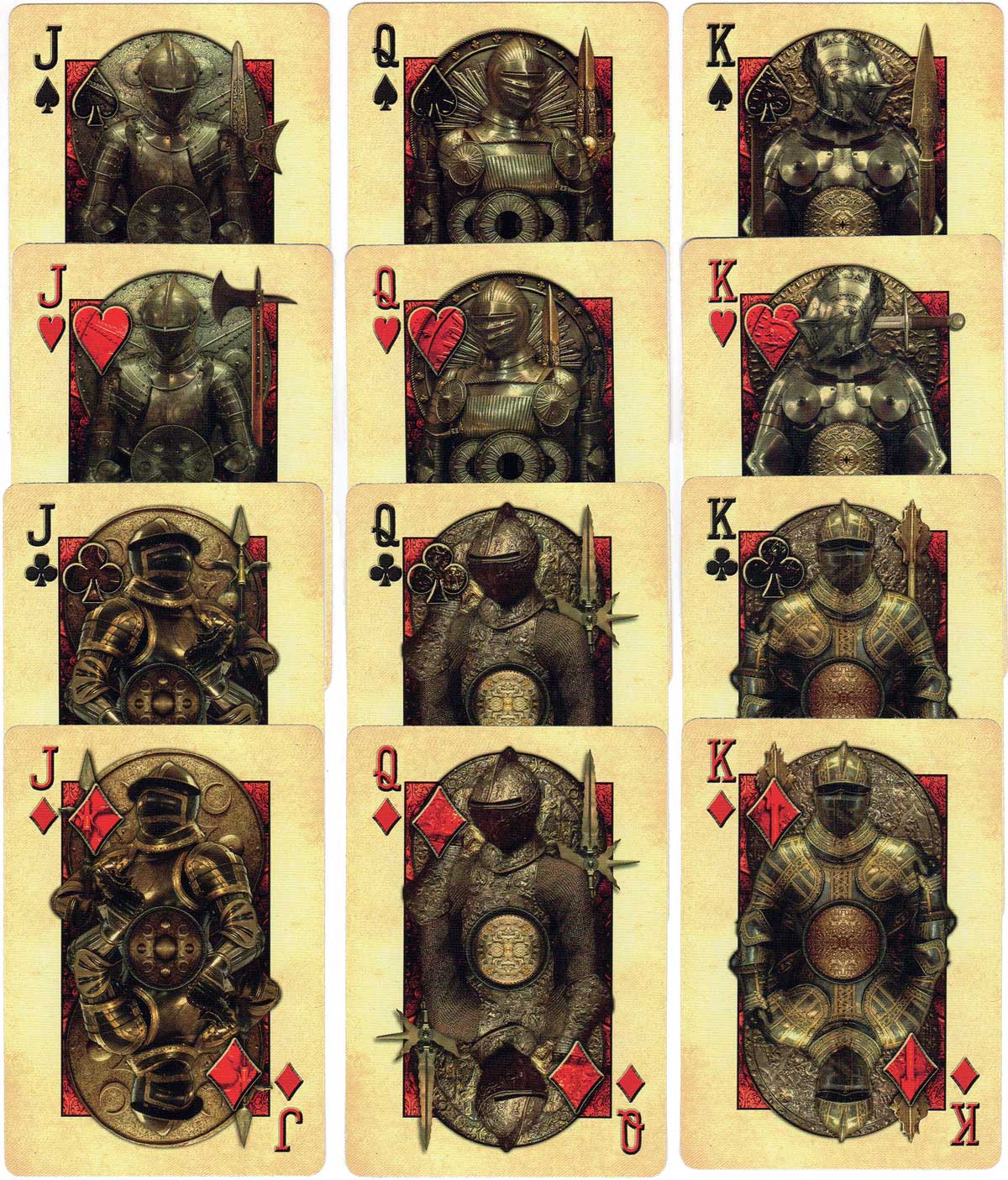 The aces are all circular shields, with their relevant suit embossed in the centre.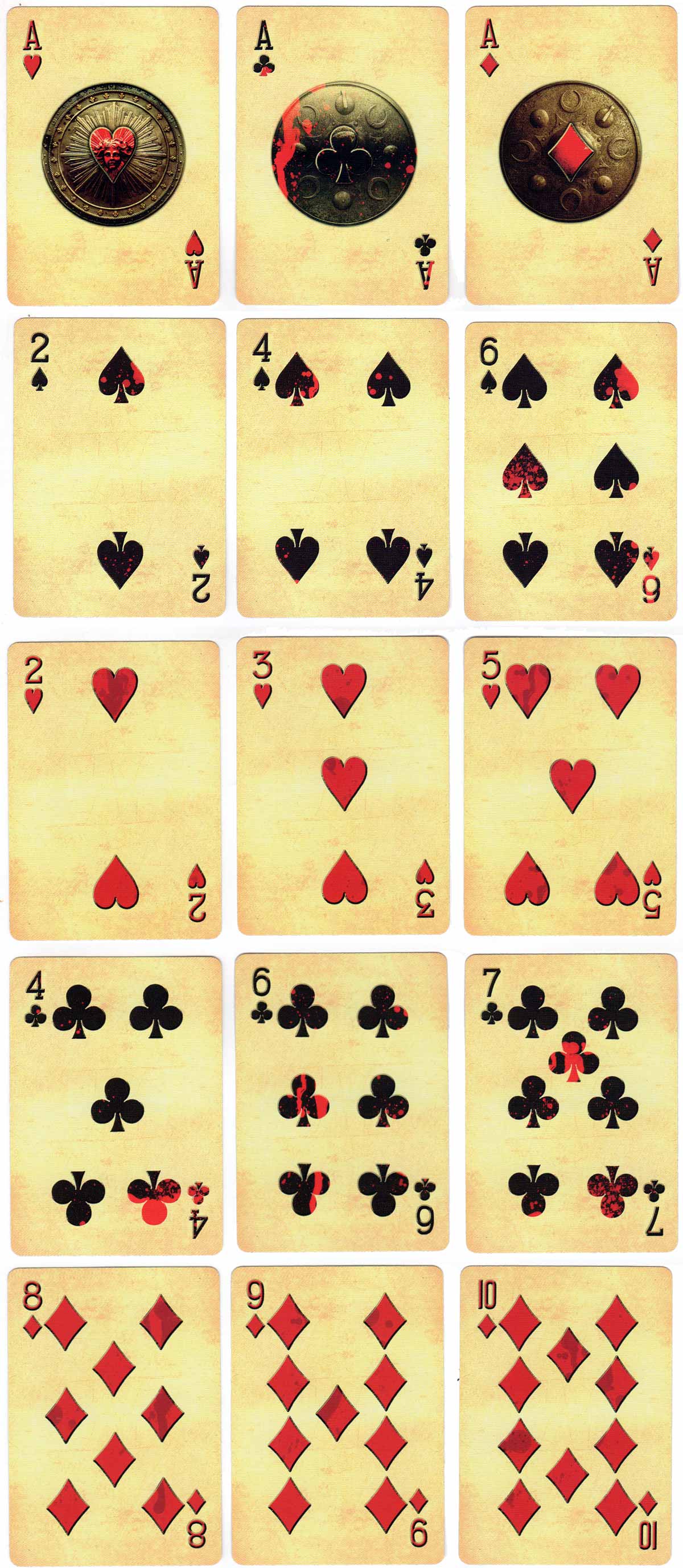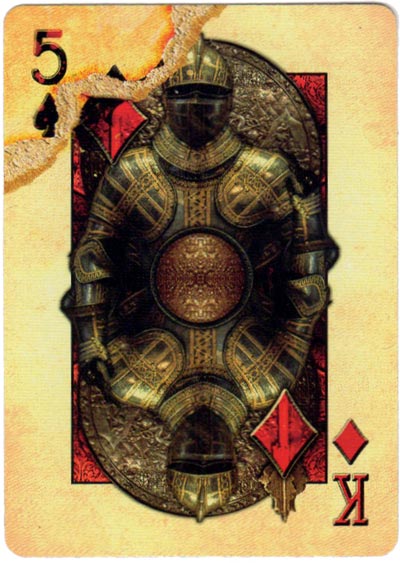 Member since March 02, 2012
View Articles
I have adored playing cards since before I was seven years old, and was brought up on packs of Waddington's No 1. As a child I was fascinated by the pictures of the court cards.
Over the next fifty years I was seduced by the artwork in Piatnik's packs and became a collector of playing cards.
Seeking more information about various unidentified packs I discovered the World of Playing Cards website and became an enthusiastic contributor researching and documenting different packs of cards.
I describe my self as a playing card archaeologist, using detective work to identify and date obscure packs of cards discovered in old houses, flea markets and car boot sales.