Published September 25, 2019
Updated June 06, 2022
Friendly Felines
'Friendly Felines' playing cards designed by Azured Ox, 2017.
'Friendly Felines' playing cards, showing a selection of cat species, attractively designed by Azured Ox, an eastern European artist. As we see, cats come in a variety of patterns and colours. Larger cats can become extremely dangerous when hungry!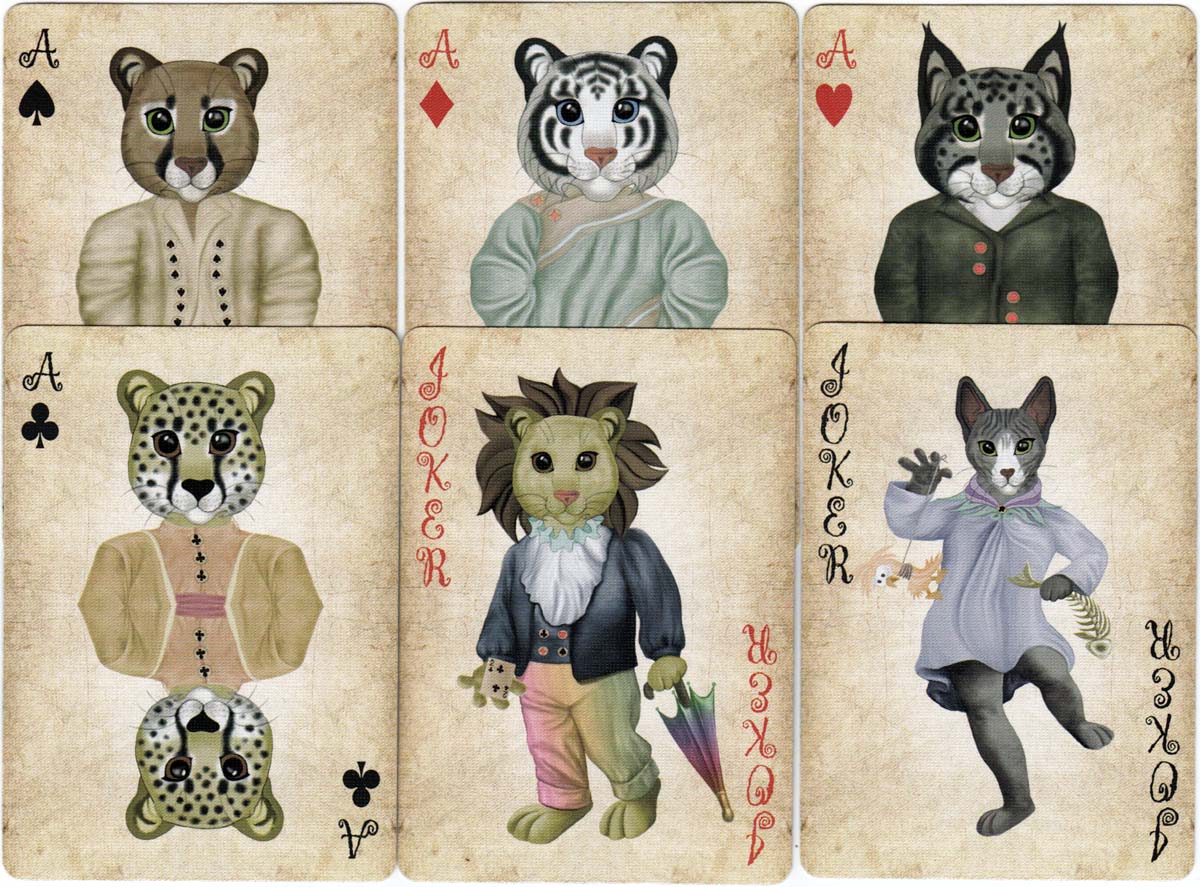 Each set of courts represents cats from a different region: America, Asia; Africa; Europe.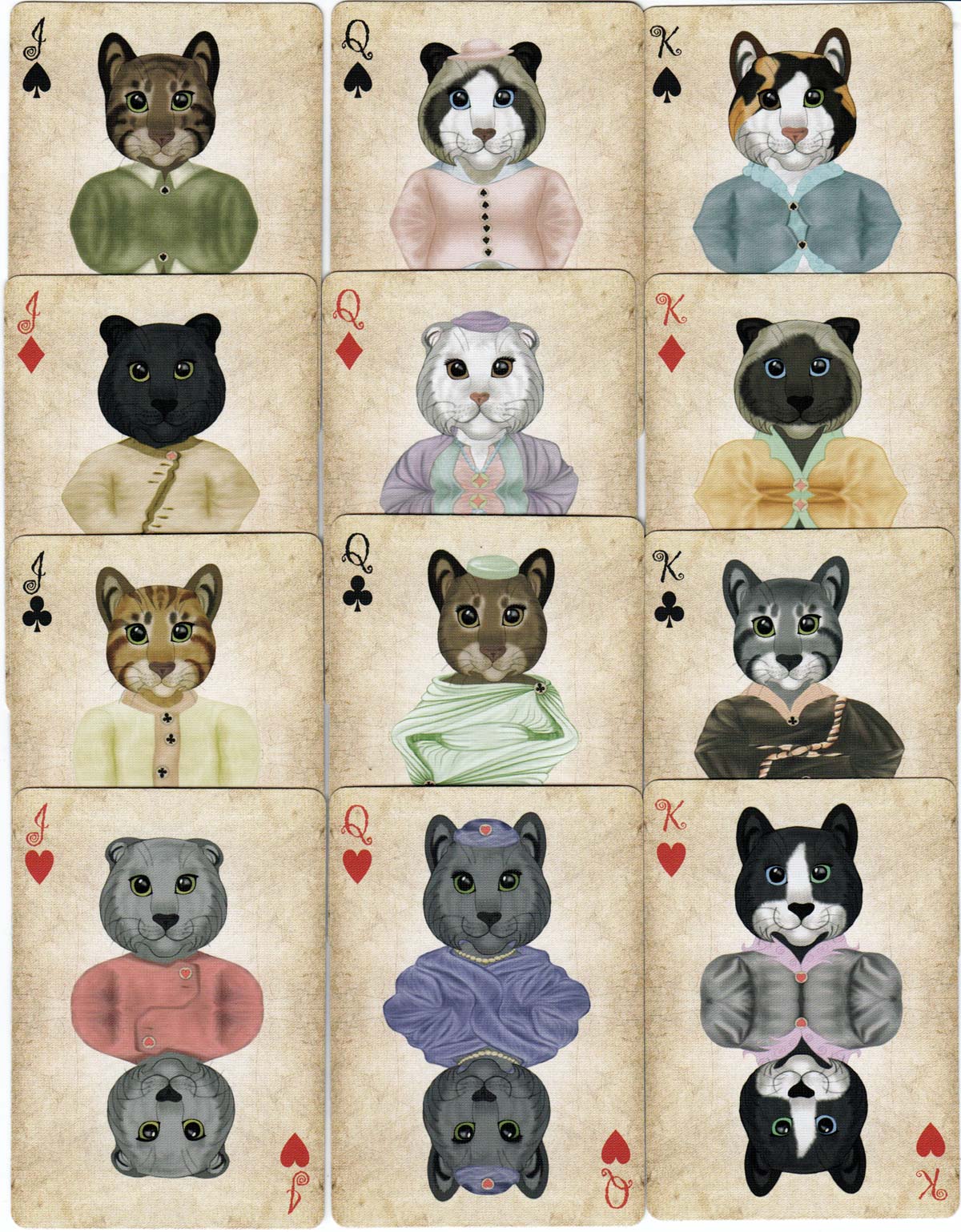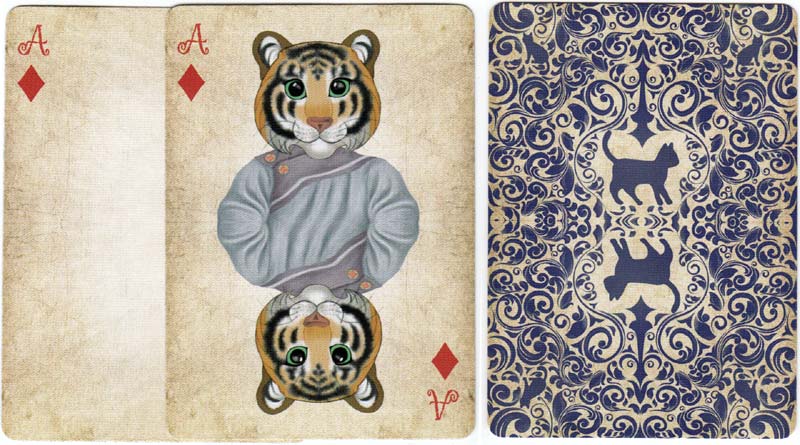 Member since February 01, 1996
View Articles
Curator and editor of the World of Playing Cards since 1996. He is a former committee member of the IPCS and was graphics editor of The Playing-Card journal for many years. He has lived at various times in Chile, England and Wales and is currently living in Extremadura, Spain. Simon's first limited edition pack of playing cards was a replica of a seventeenth century traditional English pack, which he produced from woodblocks and stencils.