John Newman's Colour Cards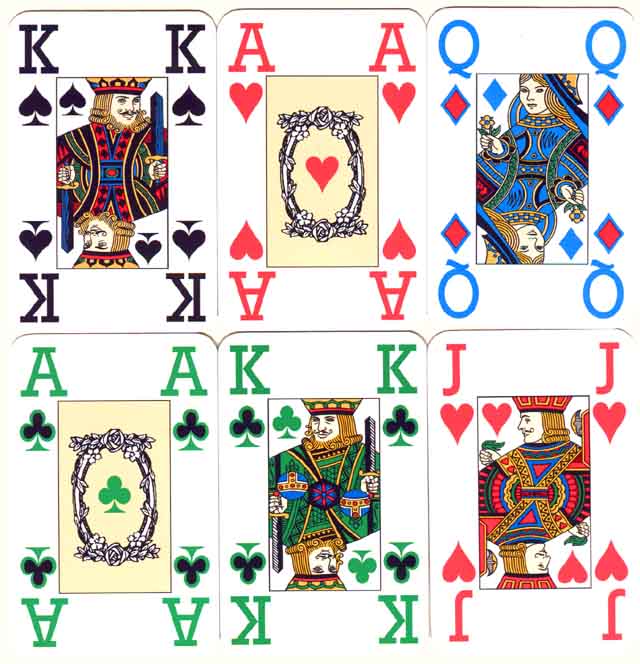 John Newman's Colour Suited playing cards were developed for playing Bridge. The colour coding enables the player more easily to sort his hand and follow suit since in addition the indexes are much larger than normal. This means that the cards are also particularly well suited to the needs of the visually impaired, and for children or beginners.
Other features are: both male and female double headed jokers (as far as we know for the first time) based on well known Aubrey Beardsley images - see below - and ornamented aces. The new colour cards have been used to publicise a simplified form of Bridge for children known as Mini-Bridge.
---
"New easy-to-read four-colour playing cards are very popular" - David Bird, Bridge Columnist, Mail on Sunday.

"The Bridge success story of 1995 has to be colour suited playing cards launched earlier this year by John Newman." - Bridge Christmas 95.