Published December 23, 2013
Updated April 20, 2022
Edgar Allan Poe Playing Cards
A Kickstarter campaign for a fine deck of playing cards inspired by the works of Edgar Allan Poe
James Poole, David Edgerly and Ron Woods have created a Kickstarter campaign for a fine deck of playing cards inspired by the works of Edgar Allan Poe.
The Aces, Face Cards and Jokers are based on different characters from Poe's stories and Poems for a total of 18 illustrated cards. The deck will be printed by USPCC and feature the Bicycle Brand. The cards will be in magnificent full color.
Background Information & Inspiration
We decided to do an Edgar Allan Poe deck because we love his works. He was way ahead of his time and his characters and stories have inspired millions. His work has a dark and Gothic feel and I hope to bring that out in the designs. I also feel that there hasn't been a Poe deck like this one, and when it gets finished it will be very well crafted.

View the Kickstarter campaign page for more info and images.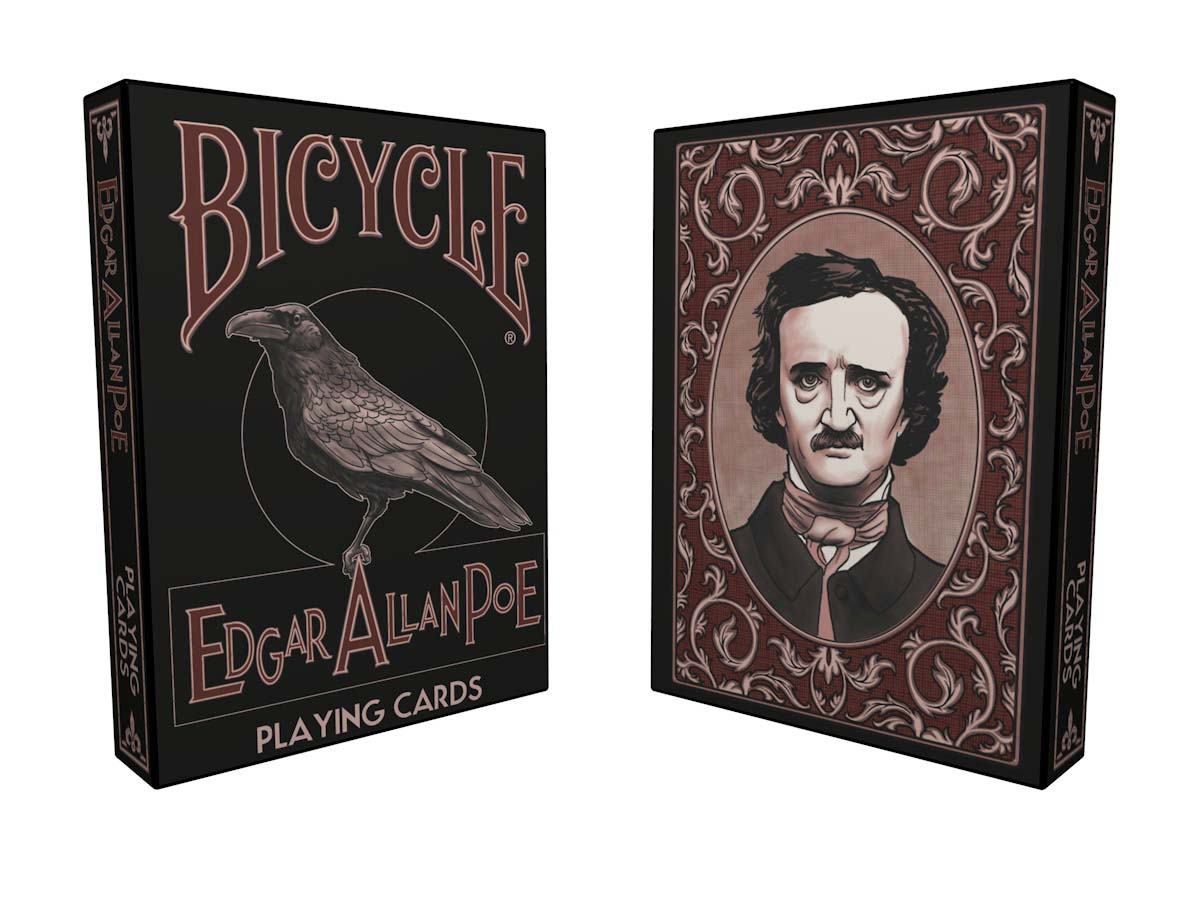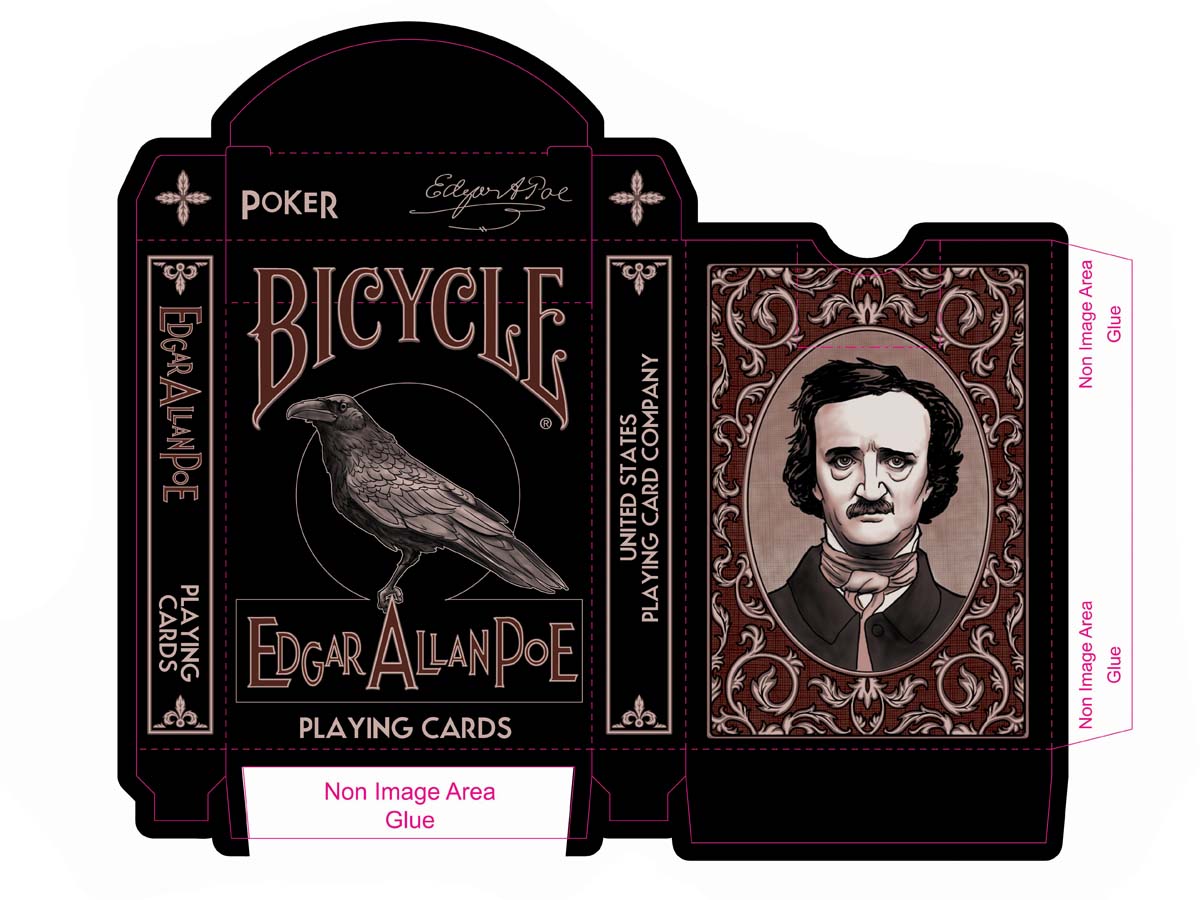 Member since March 15, 1997
View Articles
Adam has been involved in developing the site.