Published December 03, 2013
Updated April 20, 2022
Pagan Playing Cards by Uusi
A beautifully hand-painted pack inspired by wildlife and the wilderness created by the Uusi design studio.
September Uusi design studio successfully funded their Blueblood Redux playing cards and now they are funding their latest pack, a beautifully hand-panted pack inspired by wildlife and the wilderness. Visit the Kickstarter campaign page for more images and info.
Background Information & Inspiration
Our inspiration for "Pagan" came from our love of the great forests and lakes of Northern Wisconsin and Michigan's Upper Peninsula. The smell of the woods, their silence and the enormous beauty of the forests and lakes in that region of the US has always inspired us. When you are deep in the forest the feeling of wilderness is intense and it was that feeling that became the creative starting point for our new deck.
Taking that primal experience and expressing it visually led us to the Pagan era. This was a time in history when religious belief went hand in hand with people's everyday interaction with nature. The expression of this belief played out in different festivals, customs and myths in countries around the world. We chose the pagan regions and customs that covered the fjords and forests of Scandinavia, to the mountainous lands of Central Europe and the misty shores of the British isles to finally, the vast, endless forests and tundras of Russia for inspiration. Those lands bear a resemblance to the forests of the US whose trees, plants and woodland animals and their intense, earthy colors made their way into the costumes, pips and patterns we created for the original artwork in the "Pagan" deck.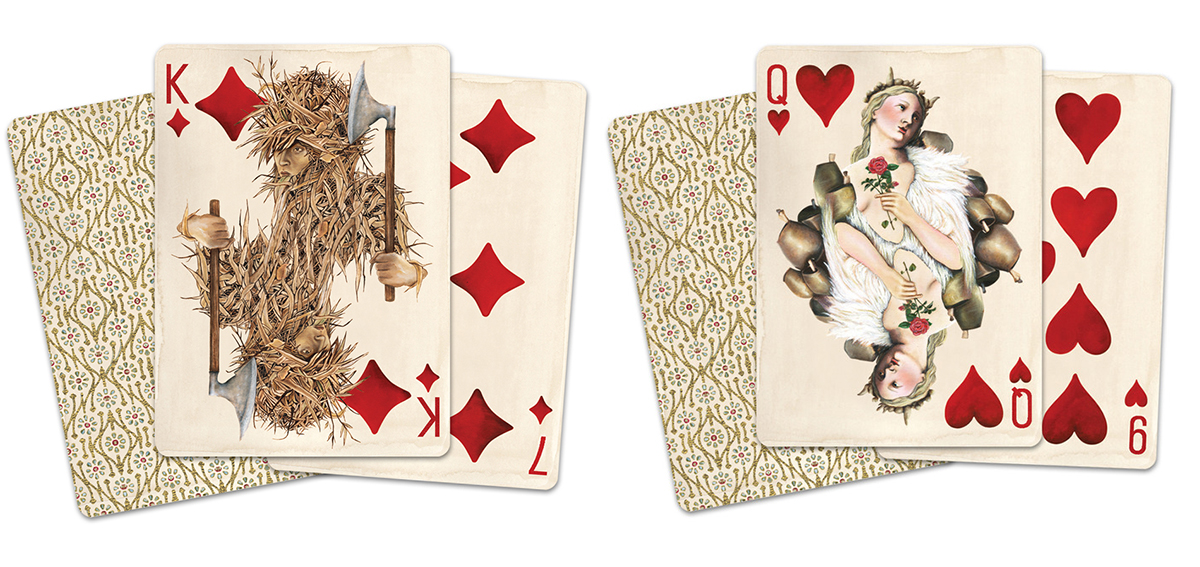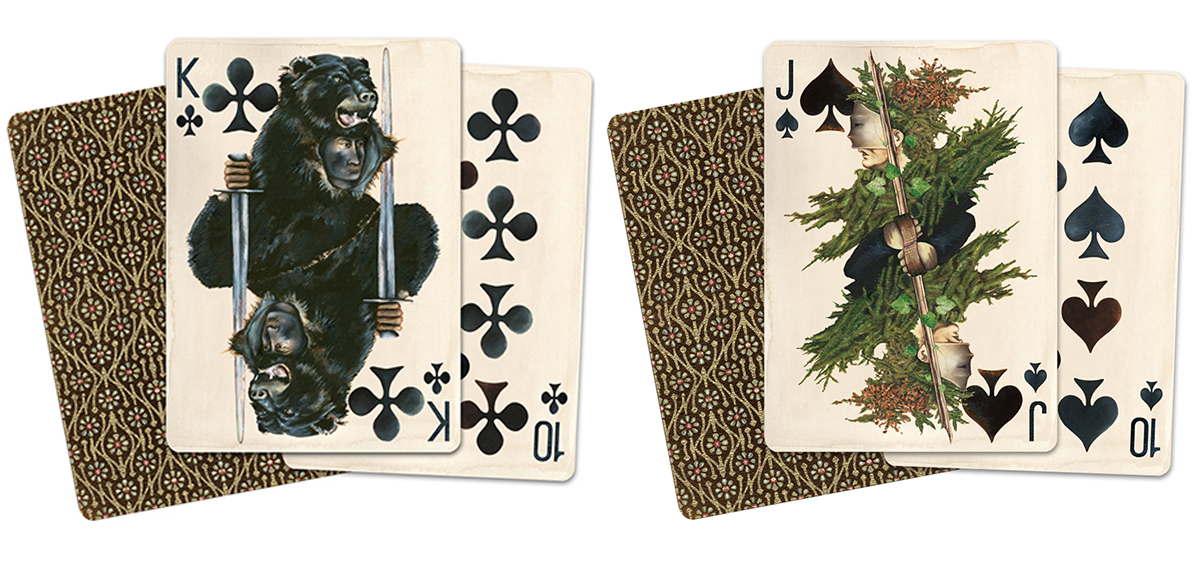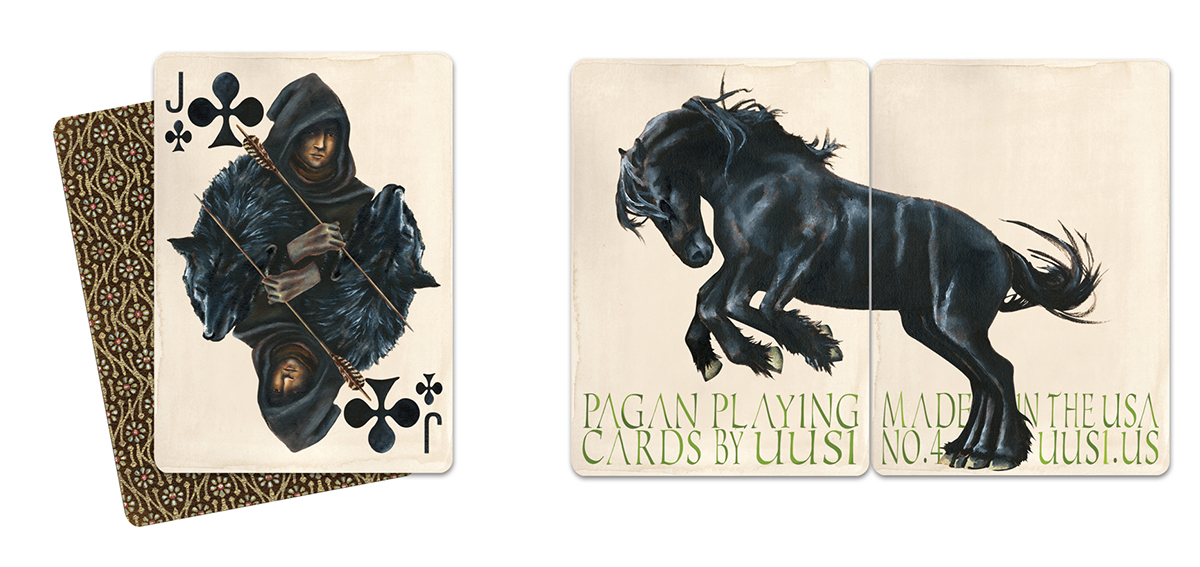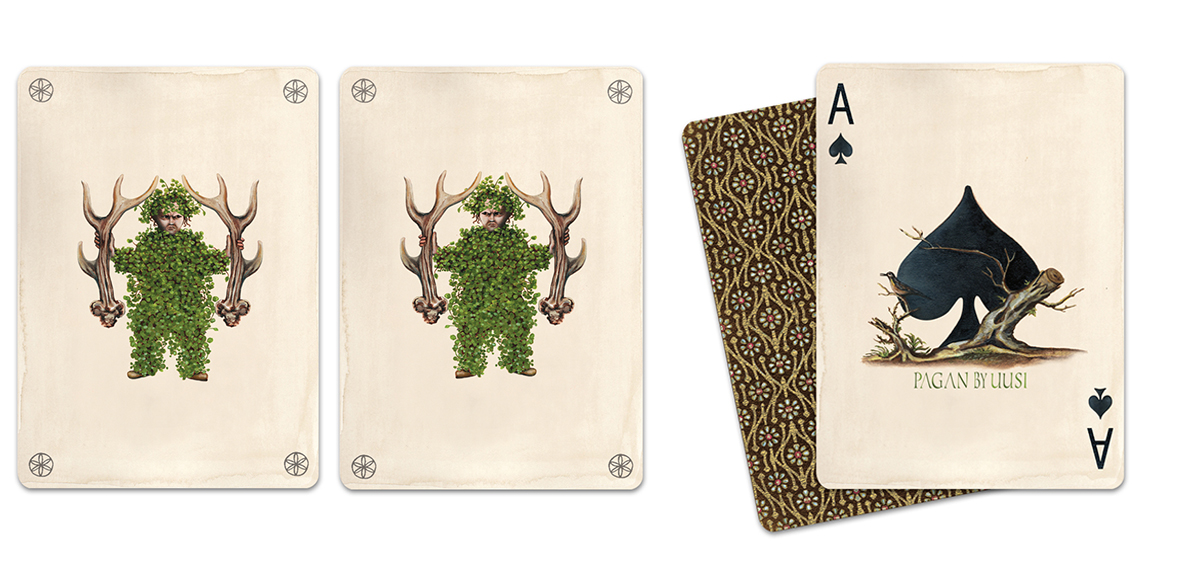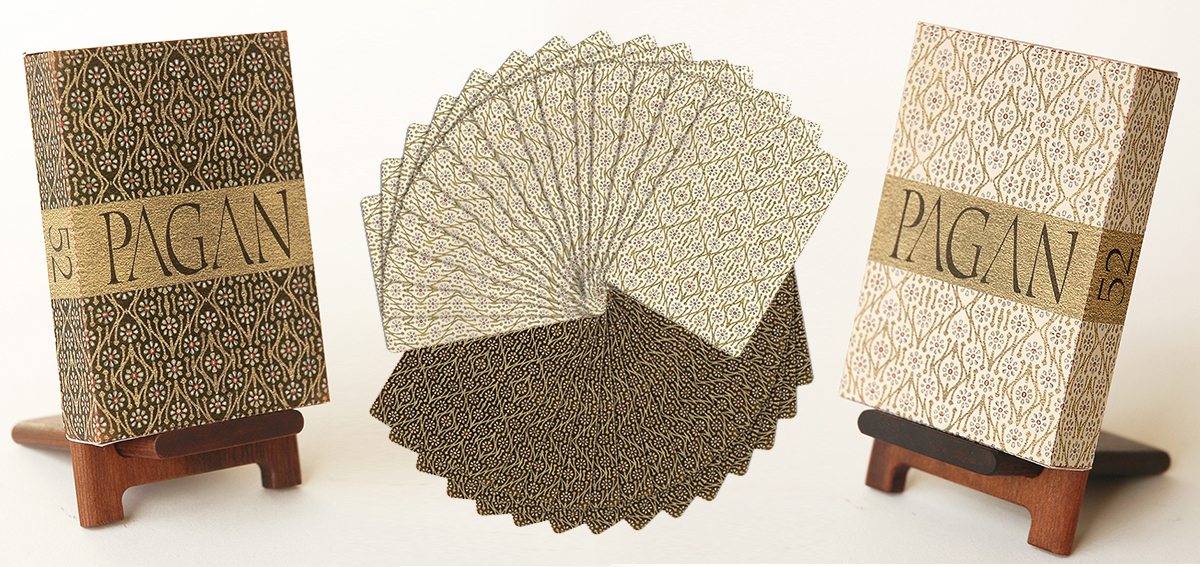 Member since March 15, 1997
View Articles
Adam has been involved in developing the site as well as reviewing new decks and conducting reserch.