Published June 24, 2015
Updated April 24, 2022
40 Years of Fear Jaws Playing Cards
This special pack celebrates the 40th anniversary of the film Jaws.
This pack commemorates the theatrical release of the film Jaws, now at its 40th anniversary. The box features the iconic artwork that was originally featured on the film's poster.
Scott King and his team have received licensing rights from Roger Kastel to use his legendary artwork as the main attraction for the front of our tuck box. The reverse side pictures a daring beauty scuba diving alone with a hungry shark following her trail.
Each card depicts an encounter inspired by the film, capturing the horror and dark themes of the original movie.
The pip design are reminiscent of the script on sea scrolls that tells the tales of dangerous sea monsters. Created with smooth strokes illustrating fluidity, the pip design is indicative of the rhythmic movement of the waves in the ocean.
Scott is funding the creation of the pack through a Kickstarter campaign, visit the campaign page for all the info.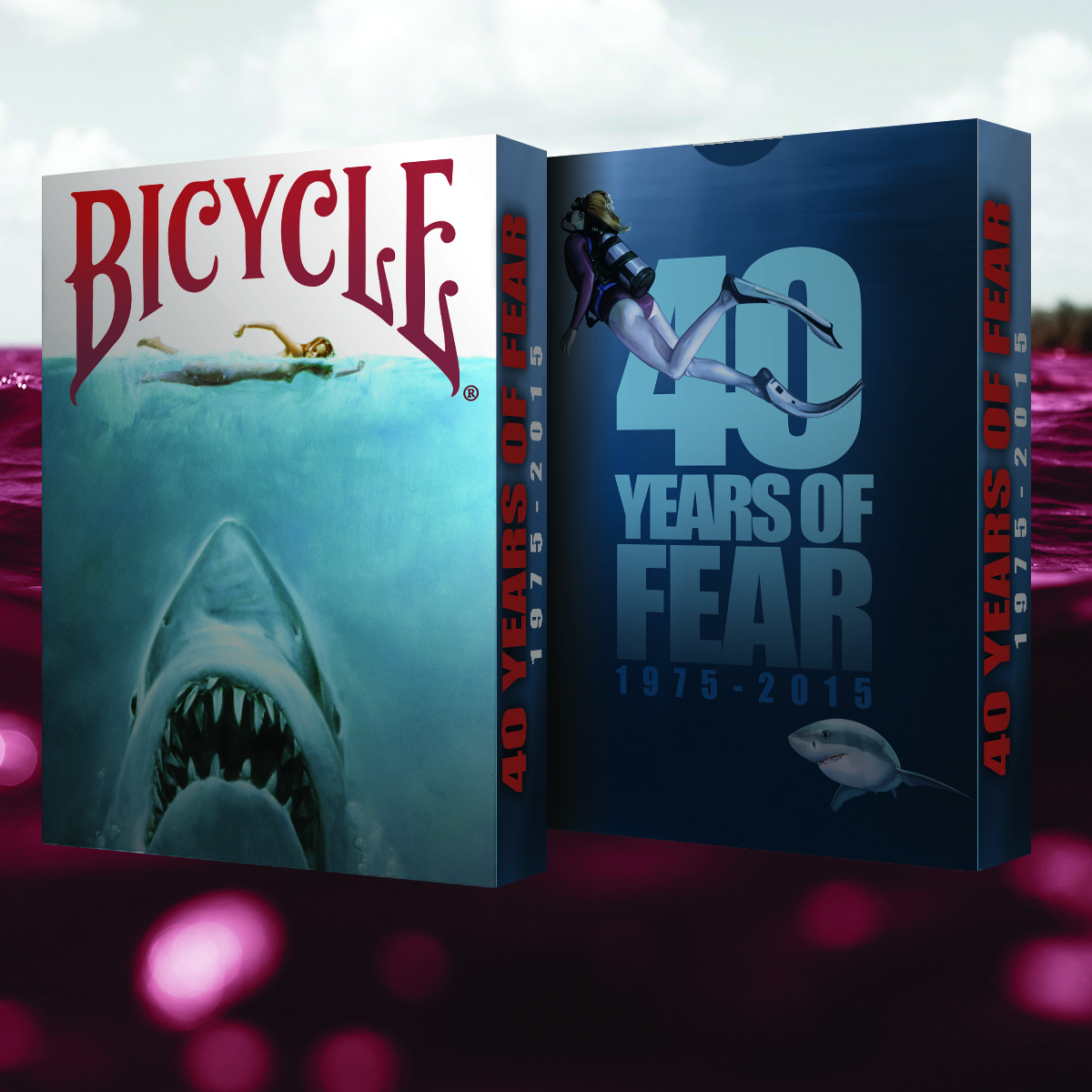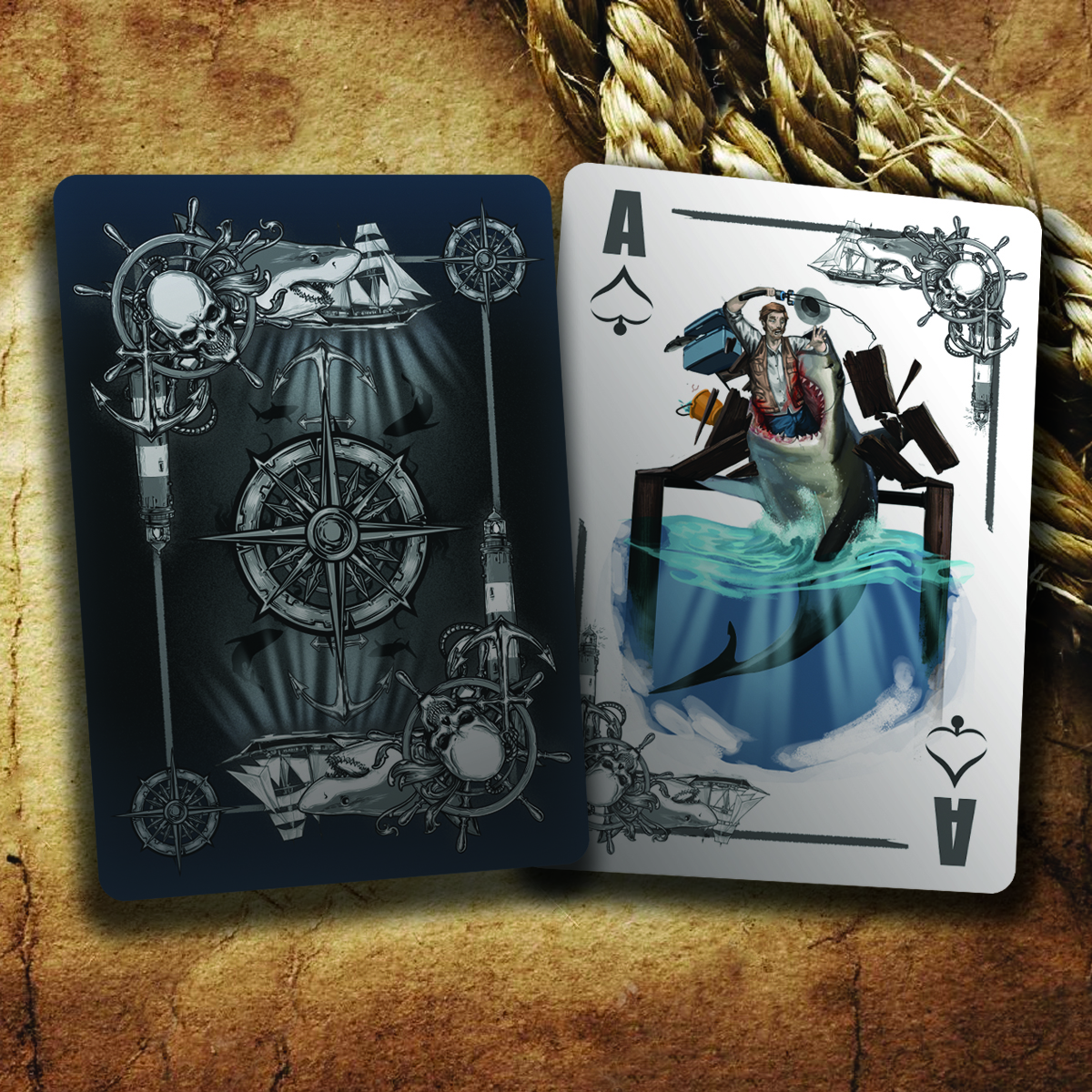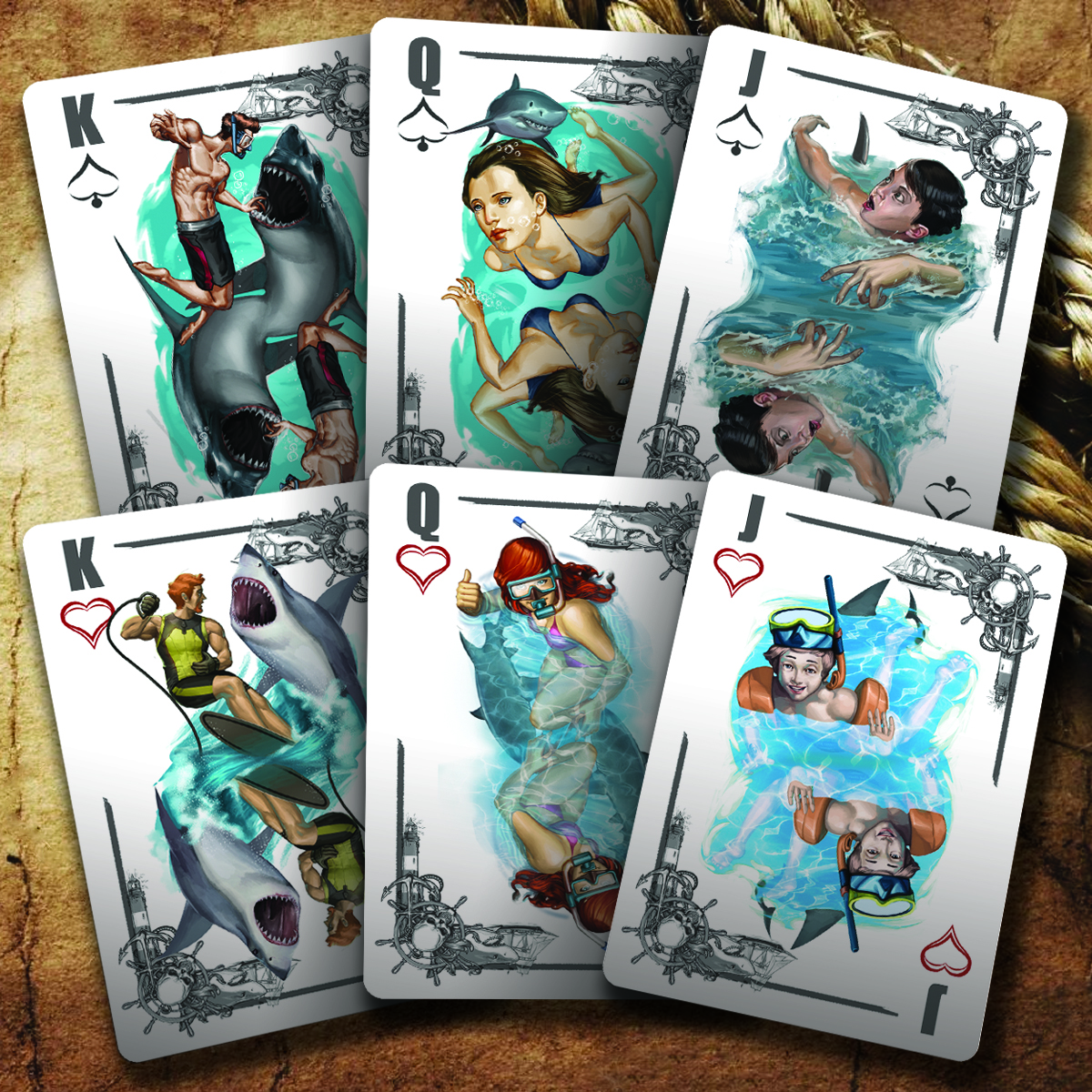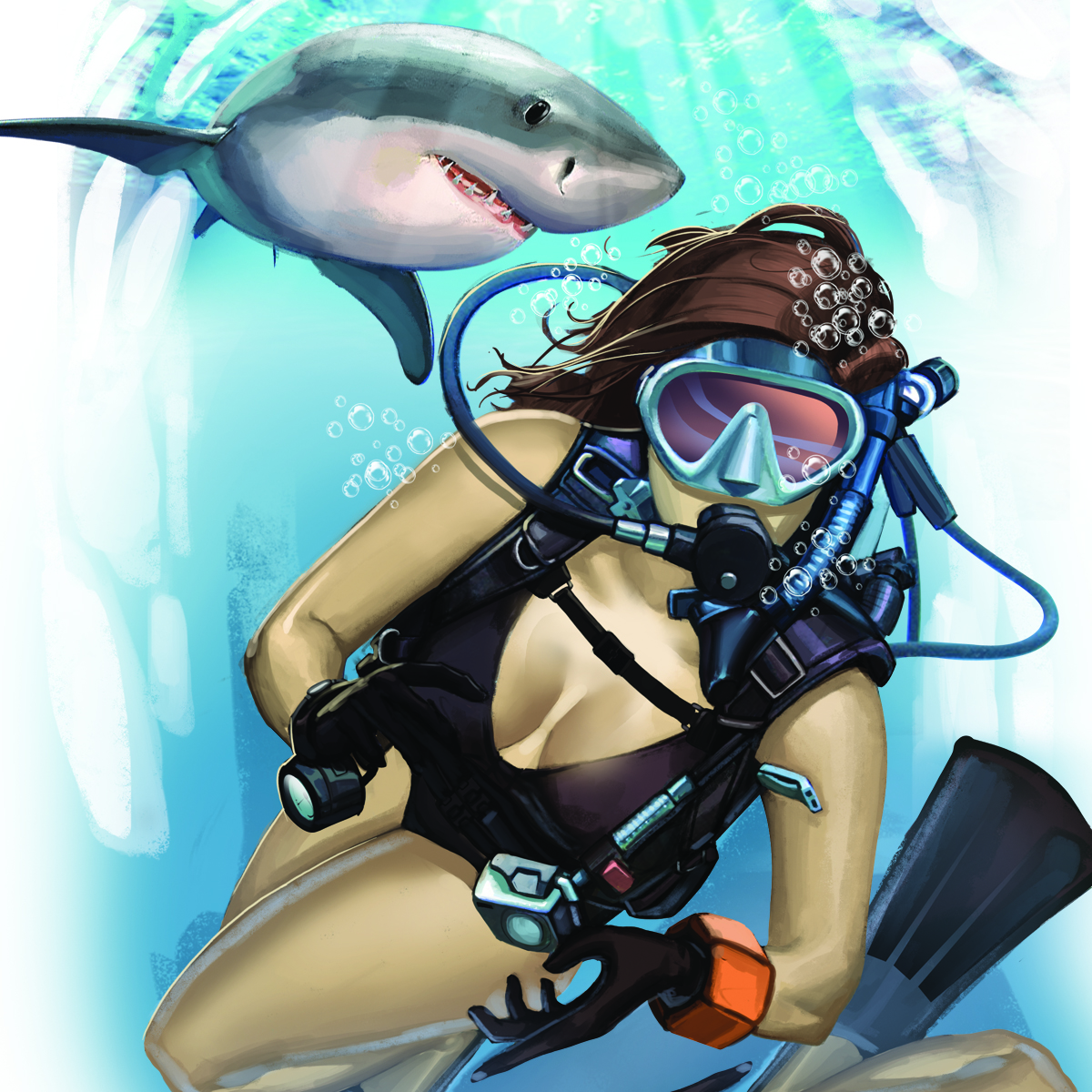 Member since March 15, 1997
View Articles
Adam has been involved in developing the site.