Published May 09, 2015
•
Updated July 29, 2023
Cribbage Board Collection part 3
A collection of antique and vintage Cribbage Boards by Tony Hall, part 3
Cribbage Board Collection - part 3
The two-player flat board is the most traditional design. The original boards provided for two double rows of 30 holes, broken into six groups of five for easy calculation. The game was first played with five cards per player, each surrendering two "unwanted" cards to the dealer's box. The first player to gain 61 points was the winner i.e. once round the board and into one of the central holes. In later years the game was (and is now) more frequently played with six cards per hand, and to 121 points i.e. twice round the board. This particular, unremarkable board was owned by my grandfather (Arthur Stanley Rundle); it was the board on which I learned to play in the early 1950s and is therefore very special to me.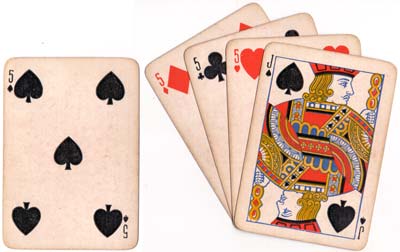 A "shed-work" board offers a further variation in design which I have never seen elsewhere. This was made in an era (1930s, 40s and 50s) when men and women made things at home rather than bought expensive versions. Not to be too sexist about it, but women had sewing machines and made clothes and domestic fabric items; men had sheds and made things out of wood and metal. Many such men would be earning their living using the same skills, so the quality of some of the so-called "shed work" can be difficult to identify as such.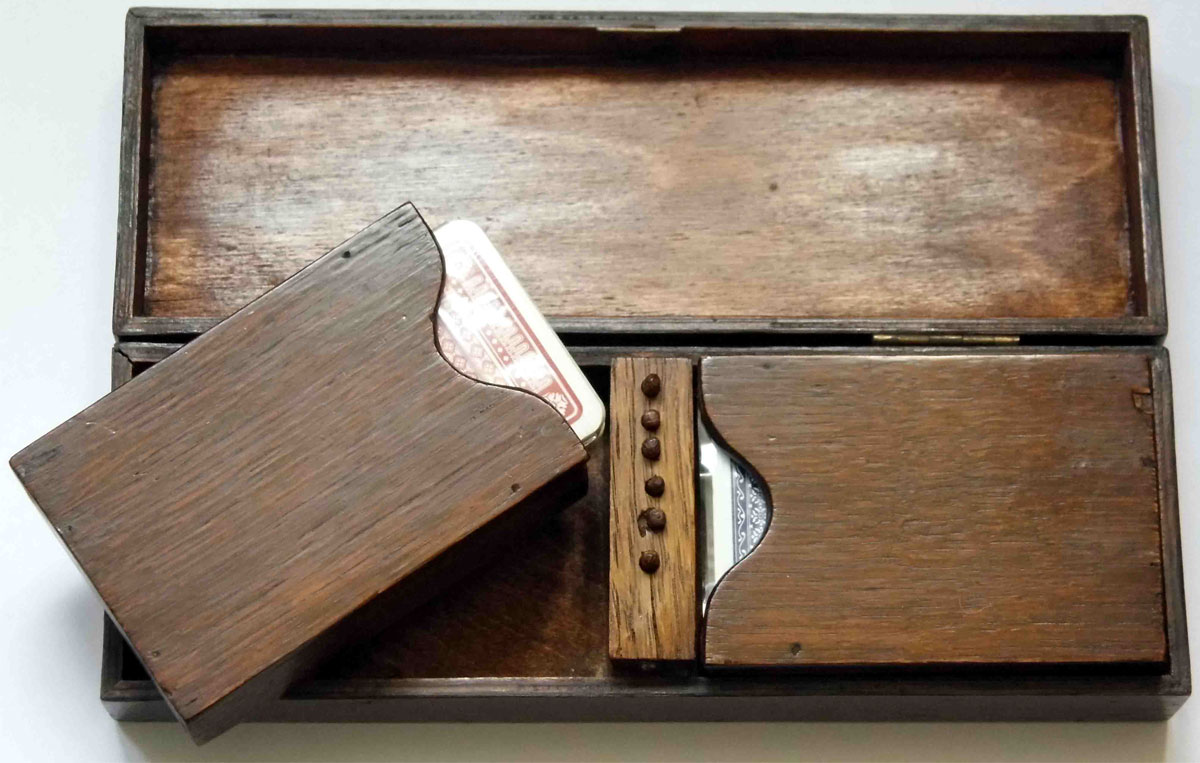 Each of my double board collection caters for only two players, whereas triangular boards are obviously designed for three players.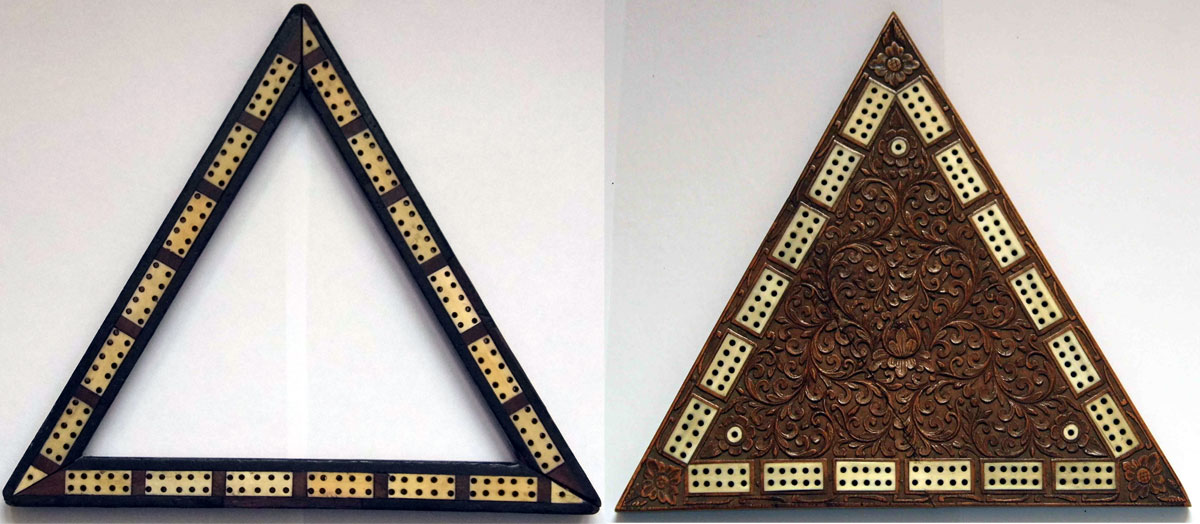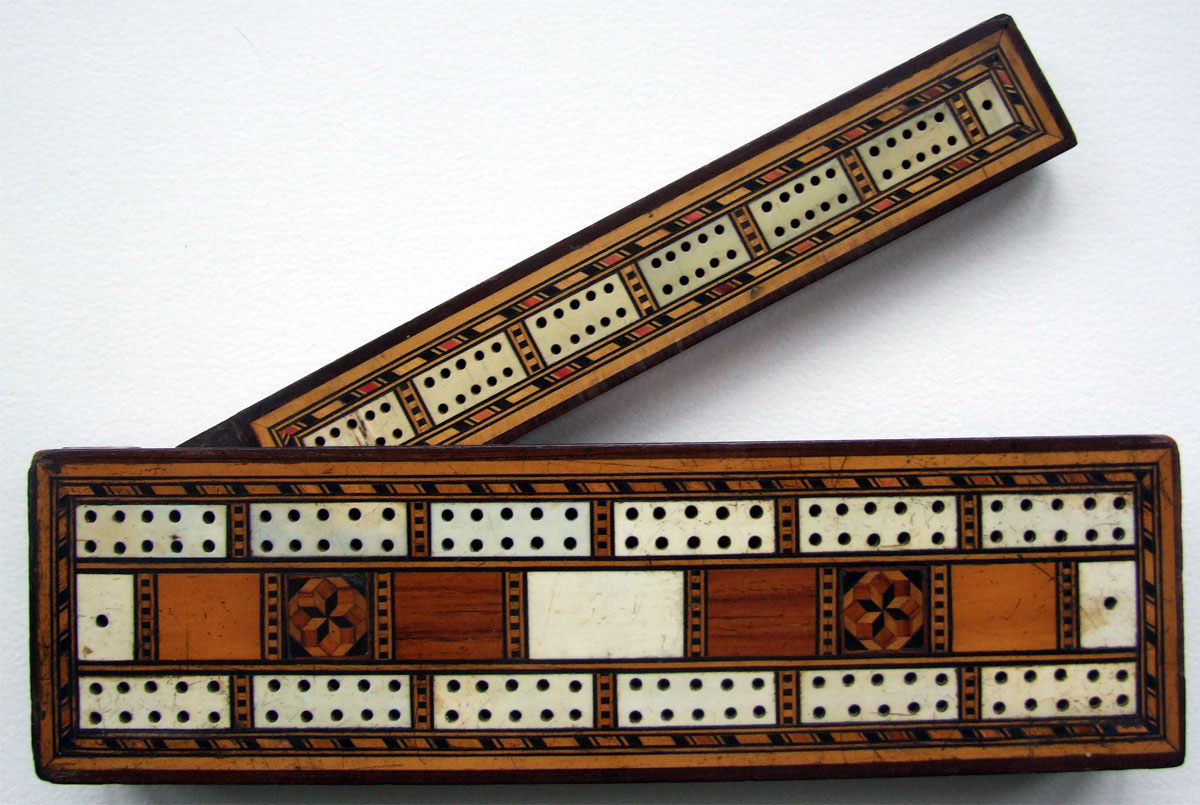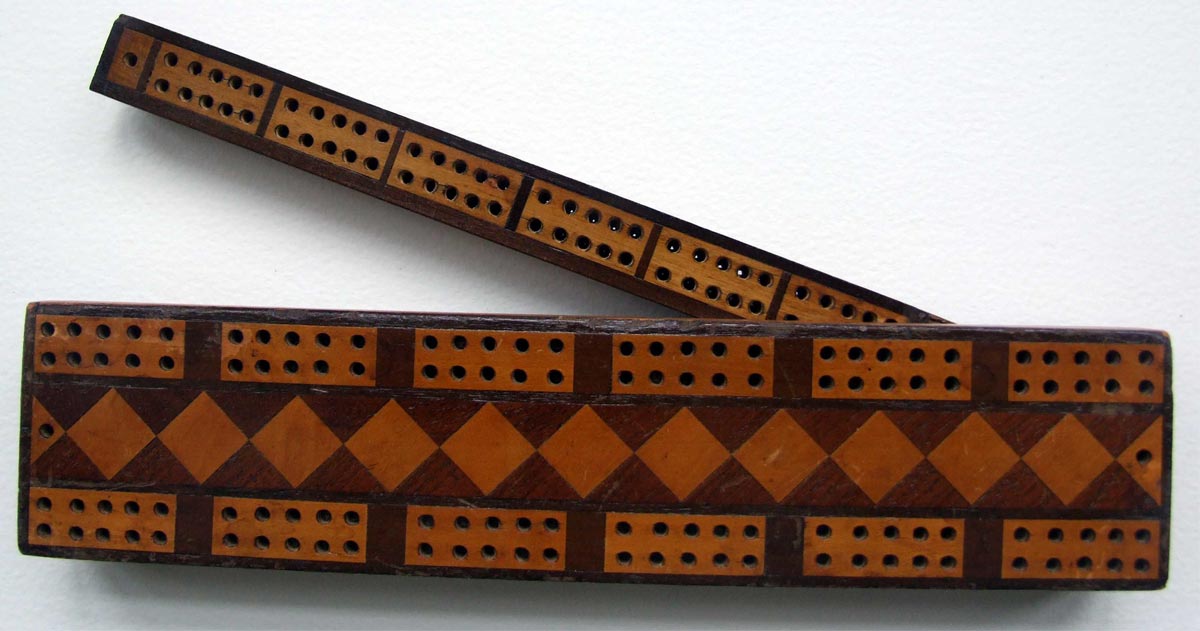 Member since January 30, 2015
I started my interest in card games about 70 years ago, playing cribbage with my grandfather. Collecting card game materials started 50 years or so later, when time permitted. One cribbage board was a memory; two became the start of a collection currently exceeding 150!
Once interest in the social history of card games was sparked, I bought a wooden whist marker from the 1880s which was ingenious in design and unbelievably tactile. One lead to two and there was no stopping.
What happened thereafter is reflected in my articles and downloads on this site, for which I will be eternally grateful.