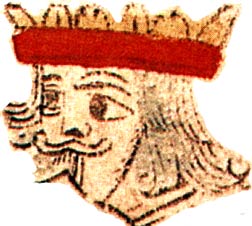 Cards by Blanchard, c.1770
The style of these cards is descended from the earlier seventeenth century cards of makers such as Hewson. In 1769 Charles Gibson took over Blanchard and was later joined by John Gisborne in c.1780. Charles Gibson's son Matthew joined the firm in 1798 and then linked up with Joseph Hunt in 1801 so that a continuous succession of firms comprising Gibson & Gisborne, Hunt, Hall and Bancks Brothers endured until c.1886. During this period the standard English pattern, as shown here, evolved into the modernised and double-ended version which prevailed by the end of the Victorian era.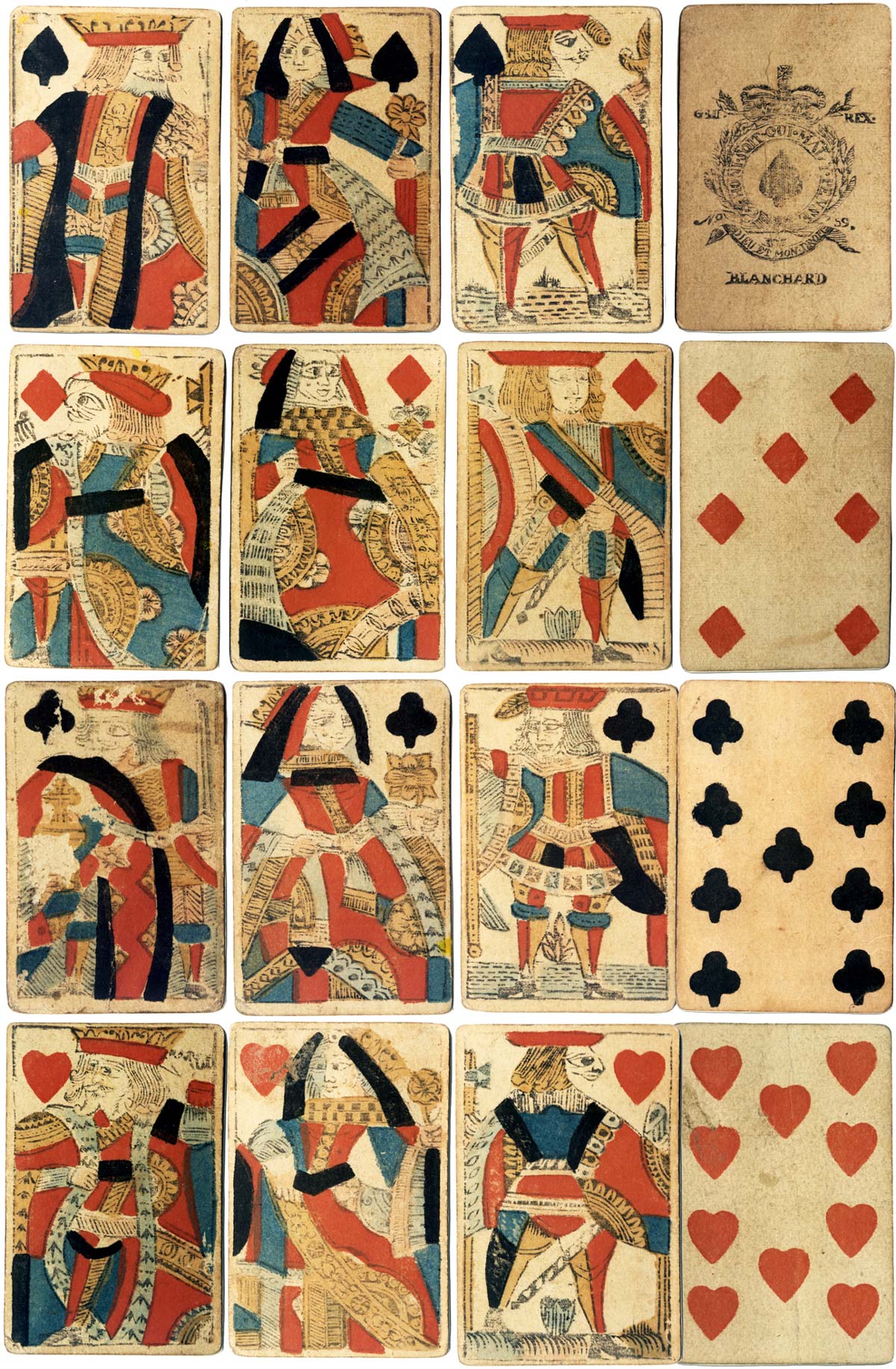 Queen of Clubs: "Black Bess". This is a common nick-name, though it is difficult to pin-point the reason for it, the claim that Queen Elizabeth was swarthy of complexion being untrue. However, in Lincolnshire, the card is sometimes referred to as "Queen Bess".