Star Kings custom playing cards, inspired by space opera, were conceived by Serhii Sheludchenko, author of the science fiction novel "The Chronicles of Star Frontiers". The cards were published in 2017 by SVI Group, a team of creative artists, writers, engineers and travelers with an interest in playing cards. The design includes internally decorated suit symbols and gold decorations. Decks come with either white or black backgrounds.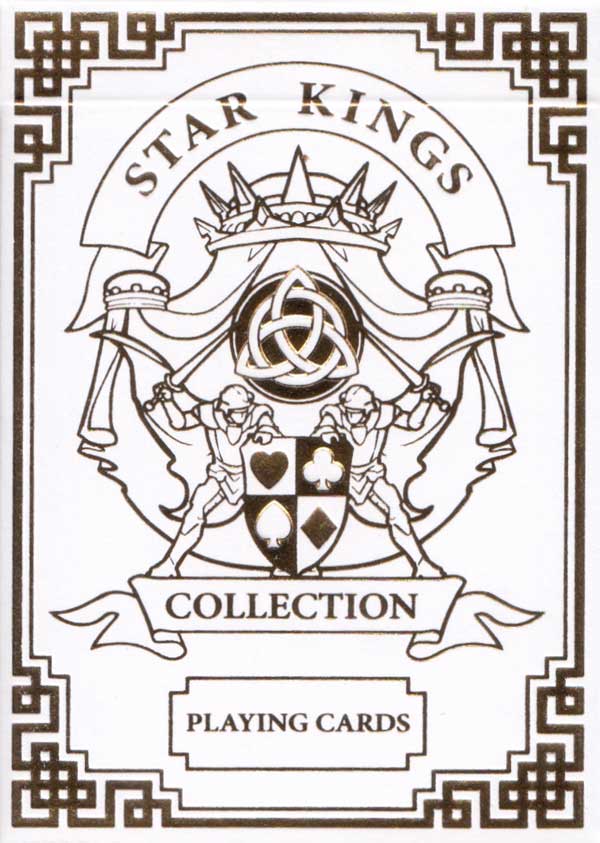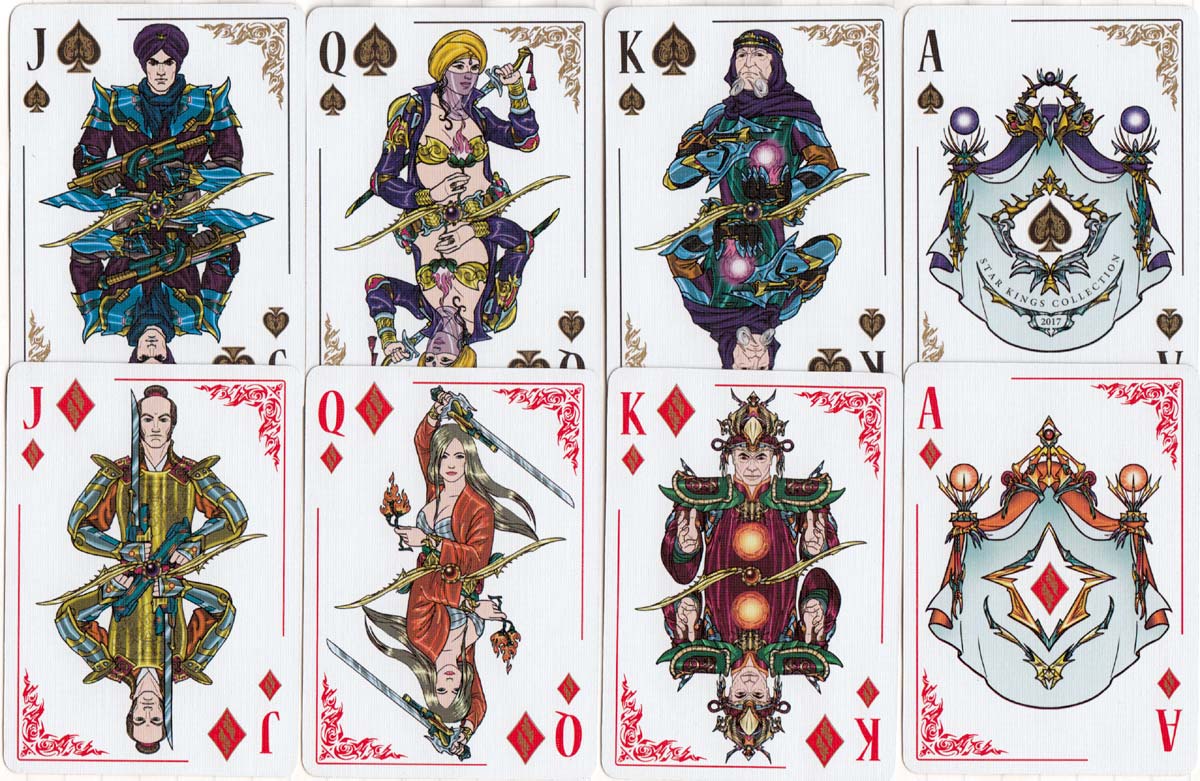 Member since February 01, 1996
View Articles
Curator and editor of the World of Playing Cards since 1996.