Published June 01, 2015
•
Updated January 05, 2023
Canasta
Canasta is a card game of the Rummy family which originated in Uruguay probably about 1947
Canasta is a card game of the Rummy family which is believed to have been invented in the old Jockey Club of Montevideo, Uruguay, in 1947. By 1948 it was exceedingly popular in the fashionable clubs of Argentina and from there it spread to the rest of South America. In 1949 it was introduced into the USA where it quickly became the most popular card game before being knocked off the top place by contract bridge. The word "Canasta" is Spanish, meaning "basket".
Canasta is best played by four players forming two partnerships using two identical decks each of 52 cards plus two jokers (which are wild cards, hence they sometimes carrying the legend 'wild' rather than 'joker' in Canasta decks), totalling 108 cards. It is for this reason that manufacturers commenced adding two jokers to packs of playing cards, rather than just one, in around 1950. Unusually, only two suits are recognised in Canasta - red and black, and different denominations of cards score differently. This has led to the production of custom Canasta cards, without suit signs, and ordinary decks with scores printed on the cards. Custom dual decks of cards, not dissimilar to those produced for bridge, but with the same back-design and colour have also been marketed by among others the US Playing Card Company, Waddington's, De La Rue and Piatnik.
A number of patent applications relating to Canasta began to appear after 1949. These include table covers for Canasta games (1949), simplified card decks for Canasta (1953) and shuffling devices (1953).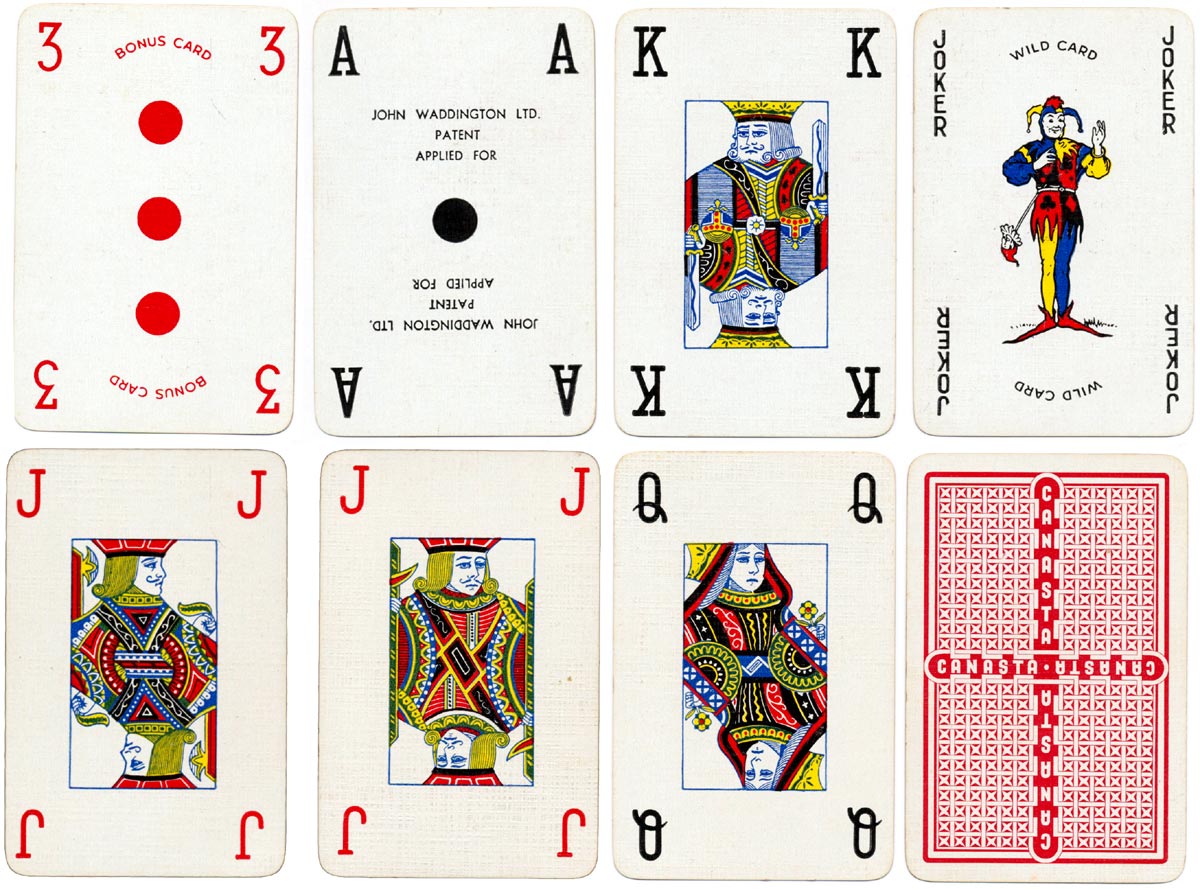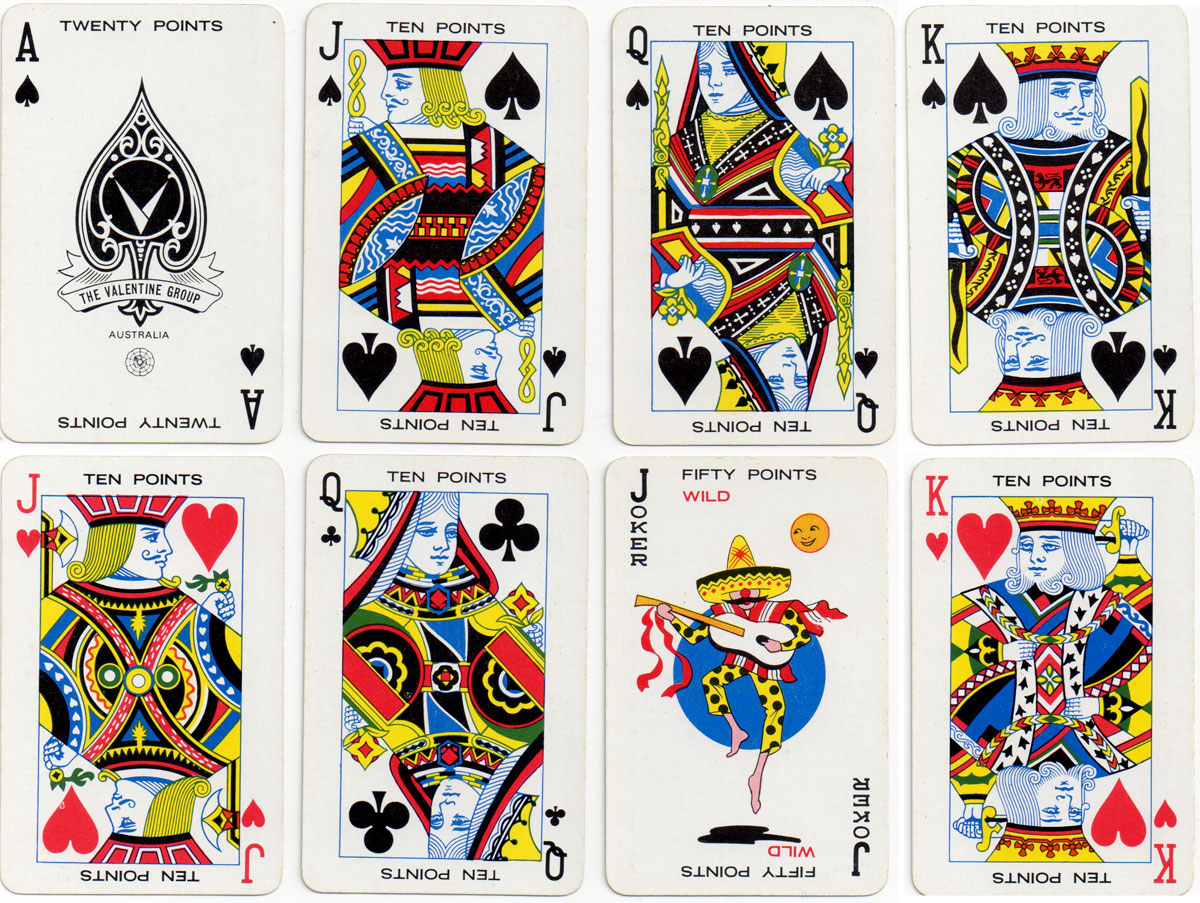 Variations of Canasta include three-deck Canasta, using three identical decks of 52 cards plus six jokers and Samba which also uses three decks and six jokers.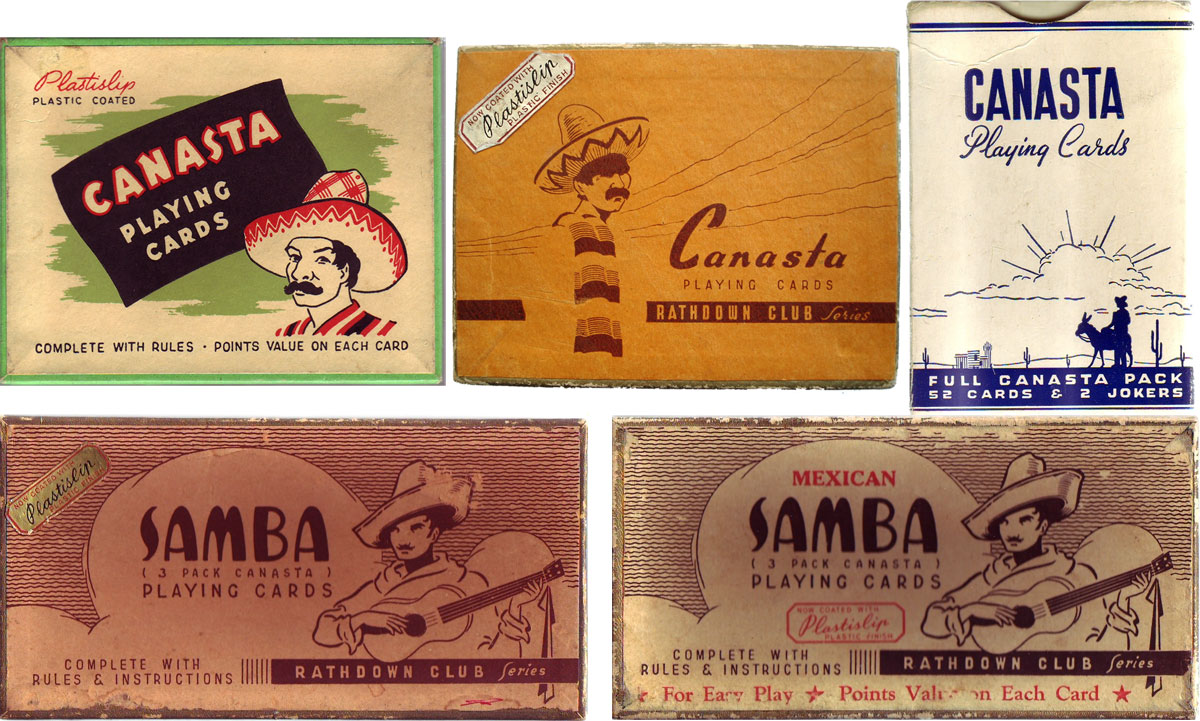 Member since February 01, 1996
Founder and editor of the World of Playing Cards since 1996. He is a former committee member of the IPCS and was graphics editor of The Playing-Card journal for many years. He has lived at various times in Chile, England and Wales and is currently living in Extremadura, Spain. Simon's first limited edition pack of playing cards was a replica of a seventeenth century traditional English pack, which he produced from woodblocks and stencils.