Published February 21, 2016
Updated June 06, 2022
Breaking Bad
"Breaking Bad" fan deck designed by Albino Dragon and manufactured by the USPCC in 2014.
Breaking Bad is an American crime drama television series created and produced by Vince Gilligan. It tells the story of Walter White who turns to a life of crime. His family members and associates are depicted on the customised court cards, jokers and ace of spades in this 'Blue Ice' edition of the licensed deck designed by Albino Dragon. The chemical structure in the background refers to Walter's illicit methamphetamine production, and "Blue" is a street name for the higher quality product in the TV show.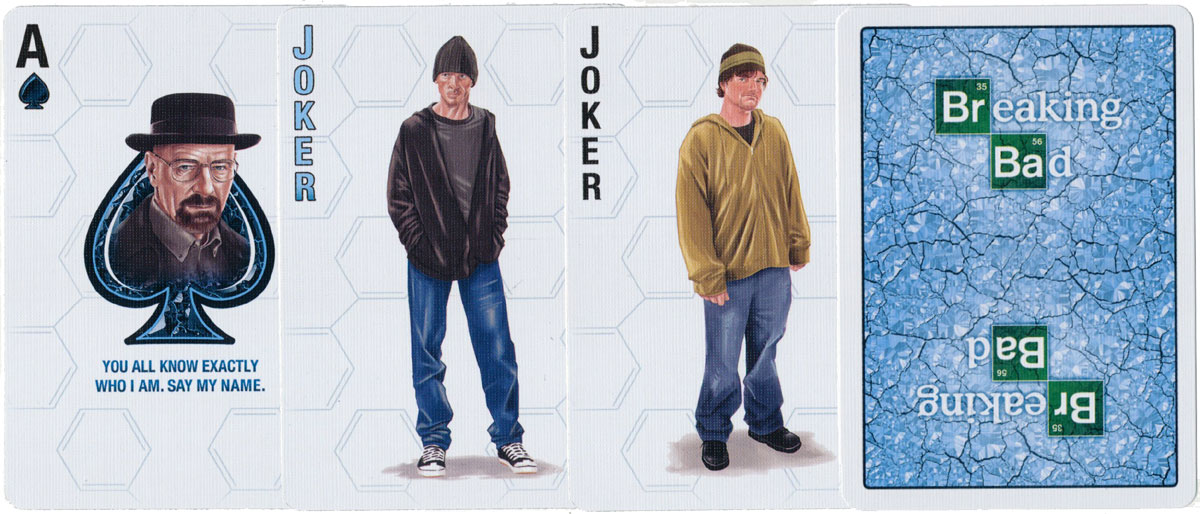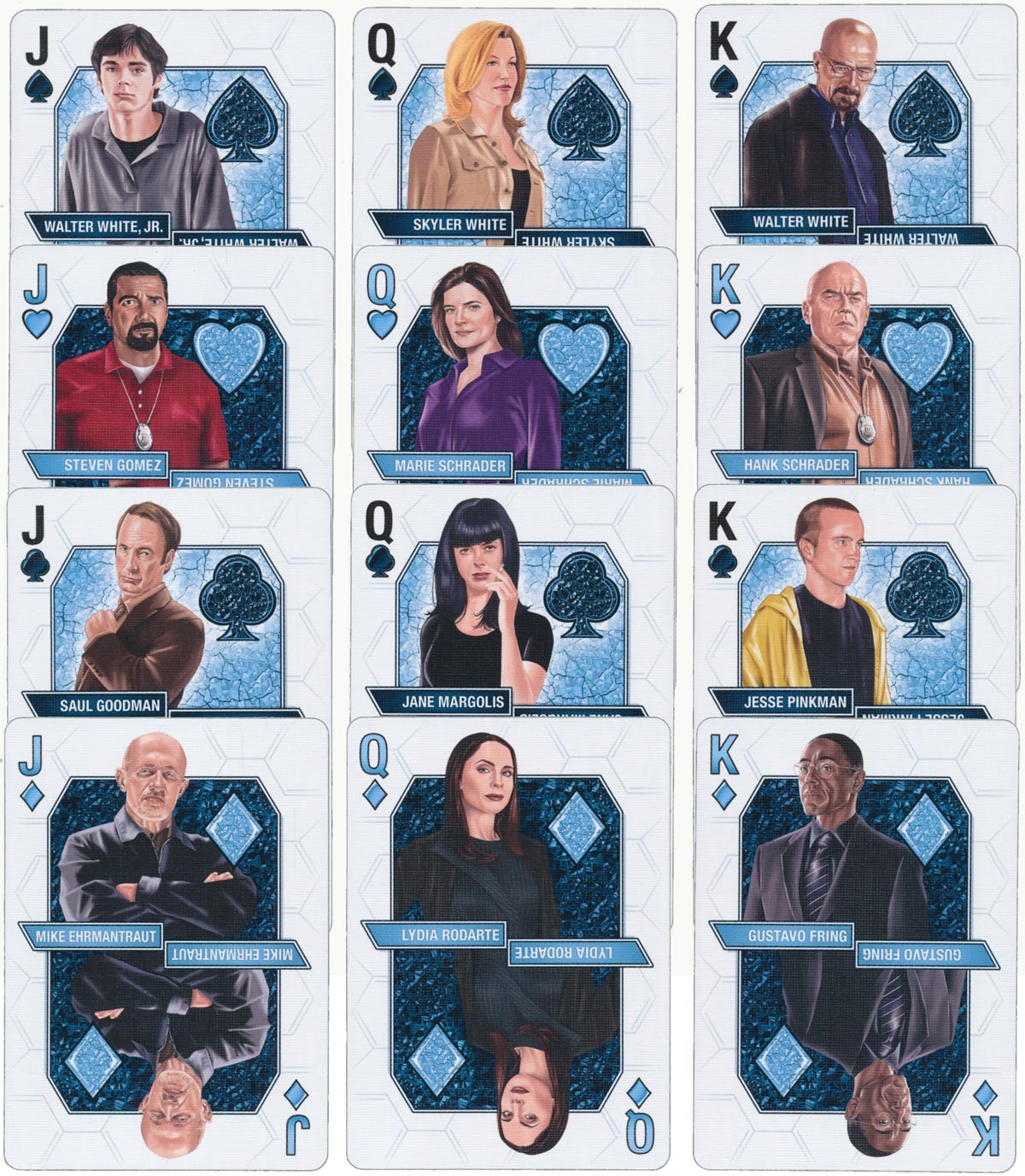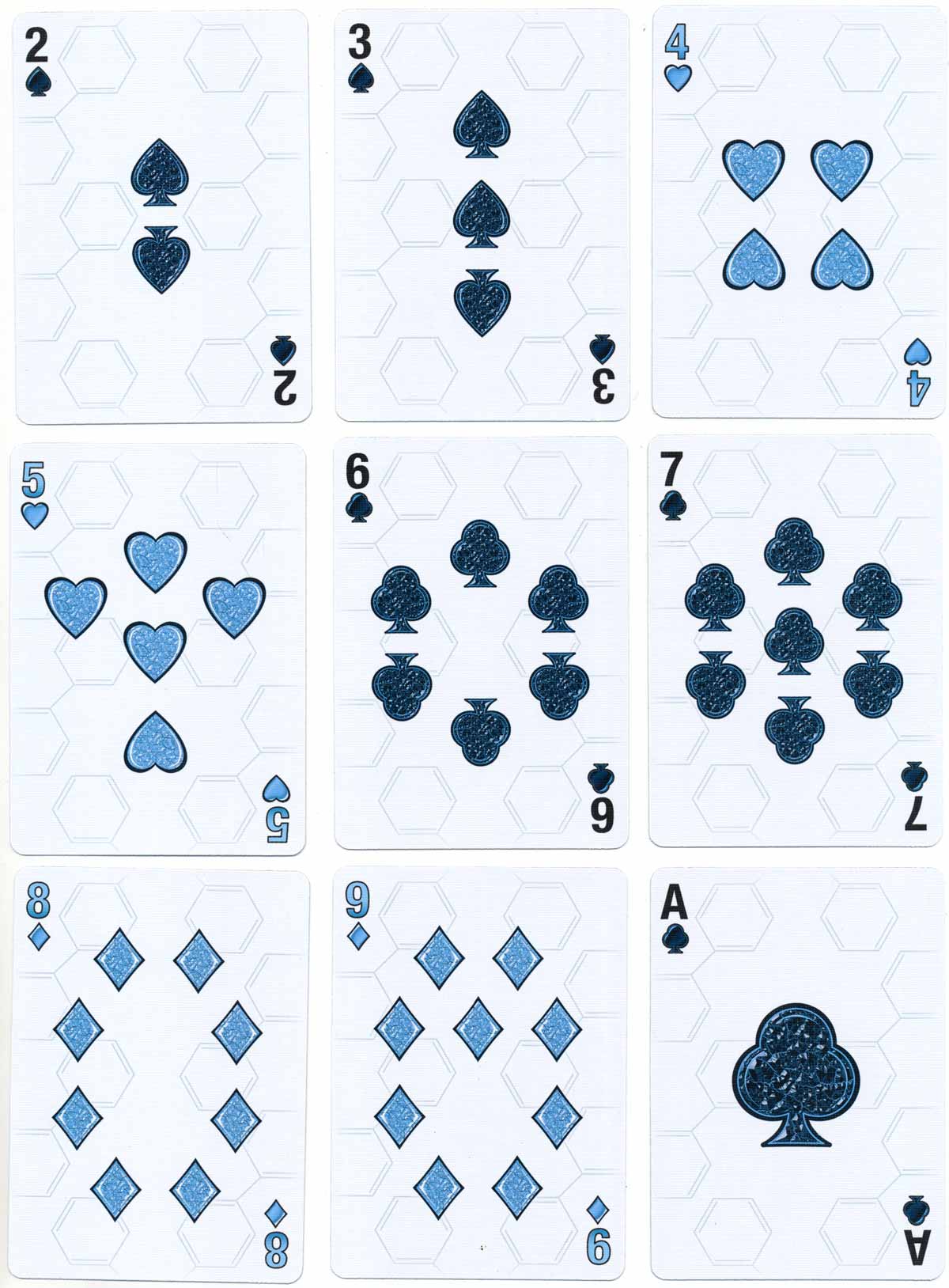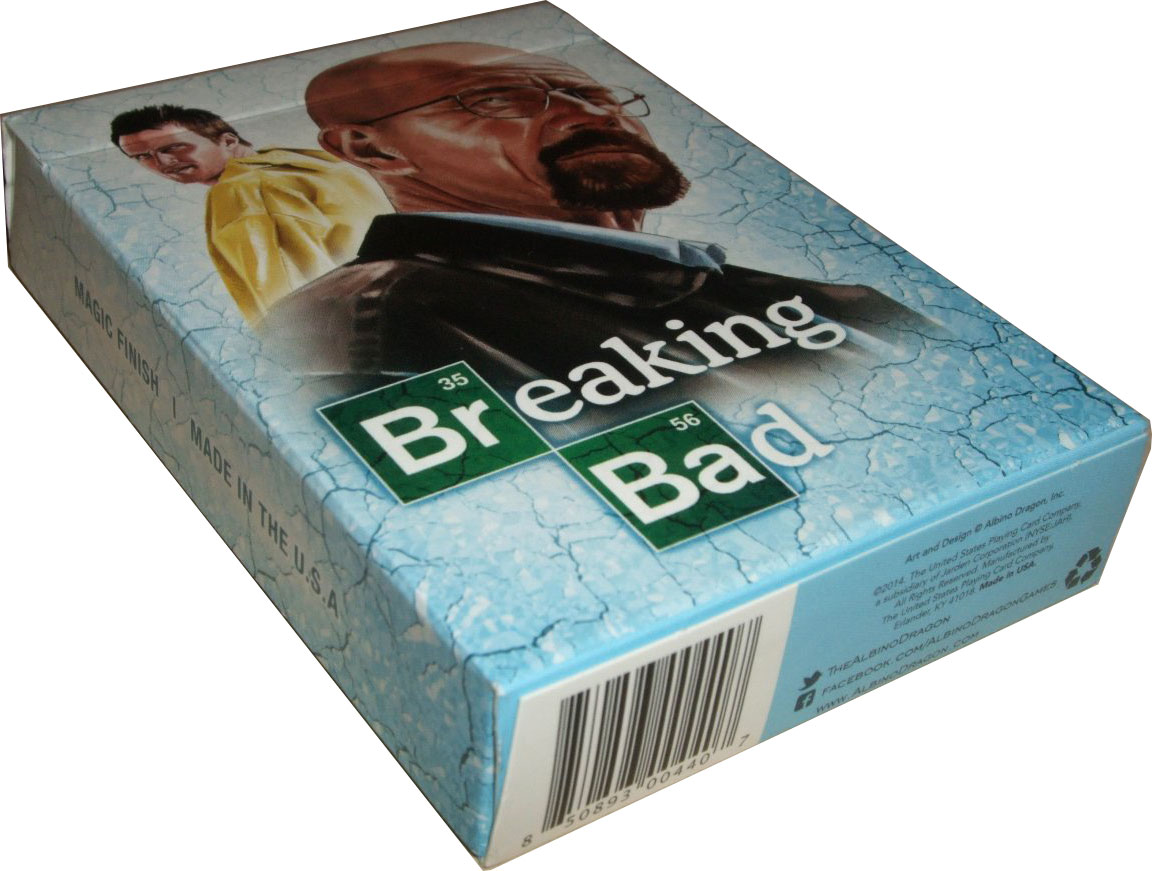 Member since March 02, 2012
View Articles
I have adored playing cards since before I was seven years old, and was brought up on packs of Waddington's No 1. As a child I was fascinated by the pictures of the court cards.
Over the next fifty years I was seduced by the artwork in Piatnik's packs and became a collector of playing cards.
Seeking more information about various unidentified packs I discovered the World of Playing Cards website and became an enthusiastic contributor researching and documenting different packs of cards.
I describe my self as a playing card archaeologist, using detective work to identify and date obscure packs of cards discovered in old houses, flea markets and car boot sales.