Published January 10, 2014
Updated April 20, 2022
Oracle - Mystifying Playing Cards by Chris Ovdiyenko
A pack inspired by subjects such as spirituality, the occult, ouija boards, spirit photography and generally all things spooky.
Chris' pack is inspired by subjects such as spirituality, the occult, ouija boards, spirit photography and generally all things spooky.
This pack was successfully funded through a Kickstarter campaign at the end of last year, however we thought the deck was so outstanding we still wanted to include it in our reviews. You can see more images and still view the campaign on Kickstarter or visit his website for more details.
Background Information & Inspiration
I started working on Oracle because I got interested in the spiritualist movement from the turn of the past century, and it seemed like it was an area no one had really done much with for playing cards. That actually surprised me, because it seemed to have a natural fit with magic and showmanship - as that's mostly what the movement was as far as I can tell. I don't want to wade into the territory of peoples beliefs, but there was a lot of "showmanship" going on and that seemed like a unique theme to base a project on.
Regardless of wether you believe in spirits or an afterlife, the subject matter seemed really rich and given the time of year (fall 2013 going into halloween), I thought it was a perfect project to run.
I decided to use a talking board as the card back because it was unique, and also something of a challenge. Being mostly type, I wanted to see if I could design a reversible back that was still beautiful, and read as a talking board. I think it works, and I actually love the typeface and the way the art on the cardback supplements the overall design. It actually kinda' spooks me out and I count that as a good thing.
That was actually a hard part of Oracle - making the deck spooky without dipping into tired cliches or gore or anything that would take away from the overall integrity of the deck and its purpose.
My biggest struggle along those lines was the Clubs suit. From the beginning I had identified different aspects of the spiritualist movement for different suits. Spirit photography, seances, automatic writing were all easy enough, but ectoplasm for clubs was a real challenge. During the heydey of the movement, mediums would manifest a spirit through their body orifices. From what I can tell it pretty much looks like rolled up gauze that they would spit out or otherwise reveal. As a parlor trick I'm sure it was convincing at the time, but as artwork it posed a really substantial creative challenge. The question became wether to sanitize history or be true to what actually was done. I chose to move forward with it, and employed a design motif that is in part ribbon-like, otherwise indiscernible as to what is actually being viewed.
All-in-all, Oracle was incredibly fun, and will have the highest production value of any card project I've produced. Printed on premium black stock, with foil and embossing, I can't wait to see the final cards which should be shipping to backers in March and be available on my site for purchase thereafter (March-April 2014).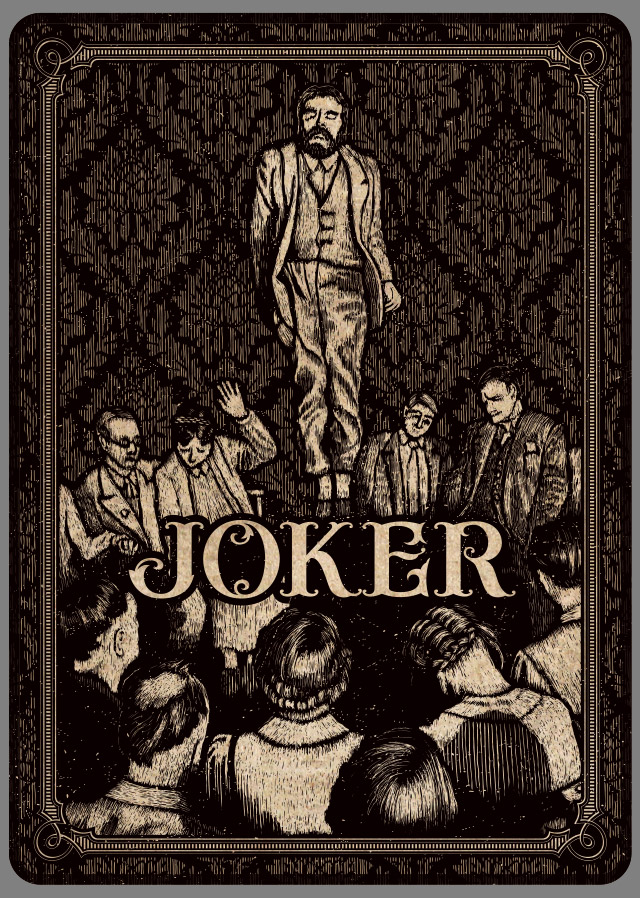 Member since March 15, 1997
View Articles
Adam has been involved in developing the site.