Published March 03, 2015
•
Updated April 07, 2019
Lingo Phrasebook Playing Cards by Diana Stanciulescu
Lingo is an interactive phrasebook providing you new way of learning new language through playing cards
Diana Stanciulescu, illustrator-architect living in Romania, is a creator of Lingo Playing Cards. Lingo is an interactive phrasebook providing you new way of learning a language. The deck of cards offers a fun and easy way to learn translations and intuitive pronunciations essential for travelling overseas. The deck, with European design containing 54 words and phrases, cover topics including: getting around, finding a room, making new friends and grabbing a bargain.
Diana explains:
"The light-bulb moment of Lingo occurred while surfing a fun day at Las Flores during the tail end of a central American surf odyssey. For weeks I'd been living easy; days spent surfing, exploring, playing endless card games & enjoying the mayhem of life in El Salvador. Over sunset cervezas I put pen to playing cards and the first deck of Lingo was born. I had all the essentials down in one deck and my Spanish improved with every hand played. Just the essentials. It's all you need."
For more info about the Lingo Phrasebook Playing Cards visit their official Facebook page.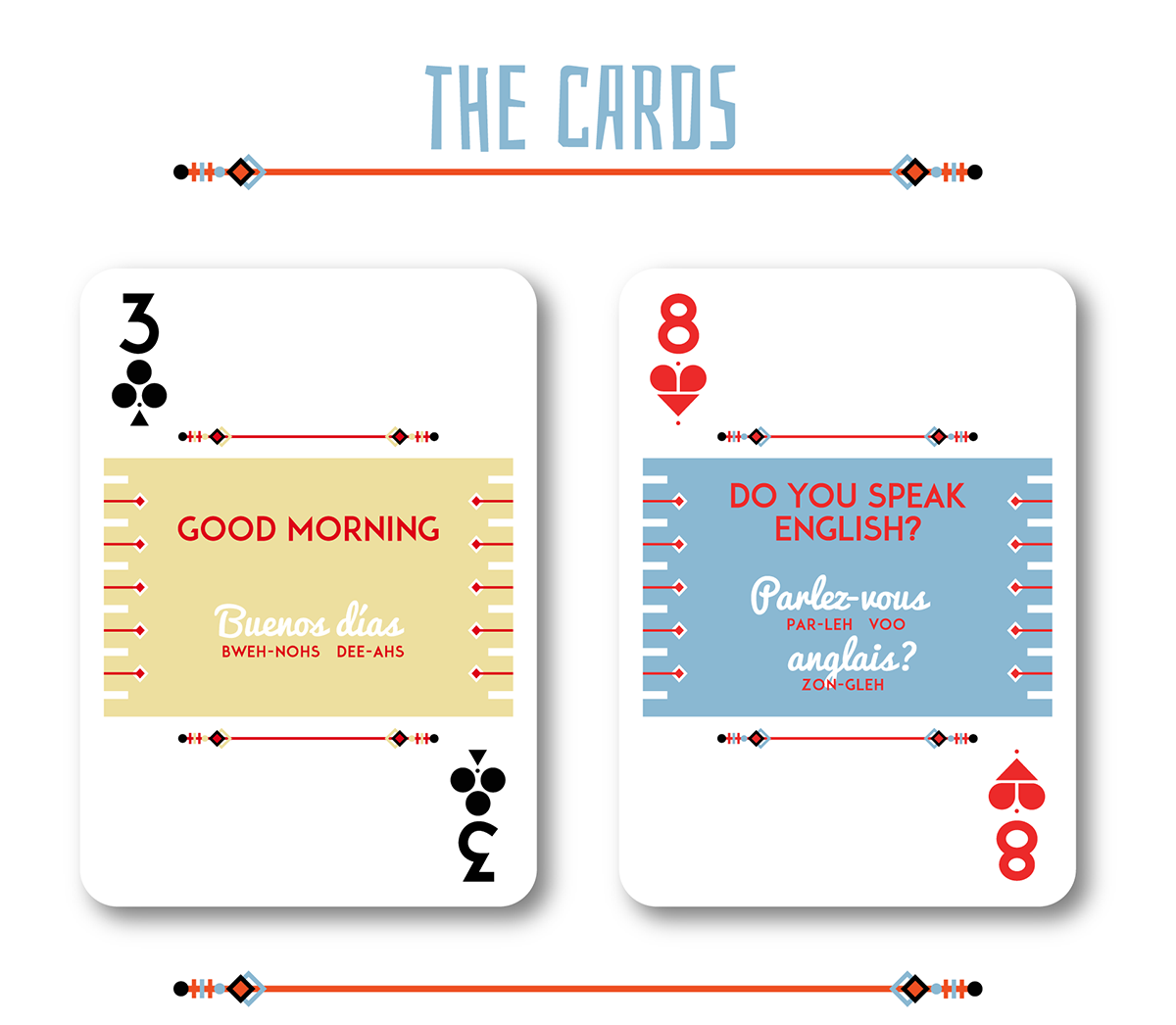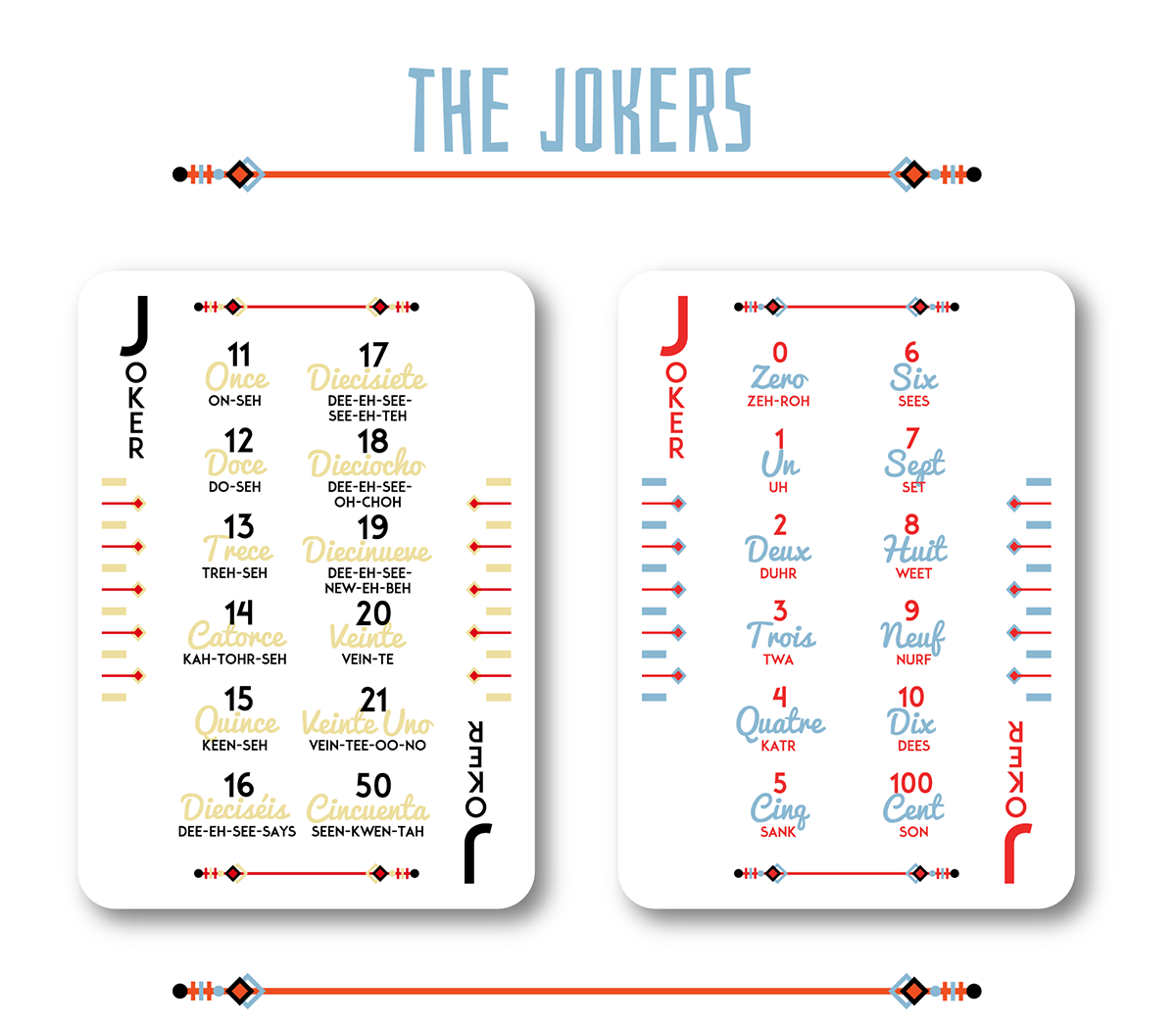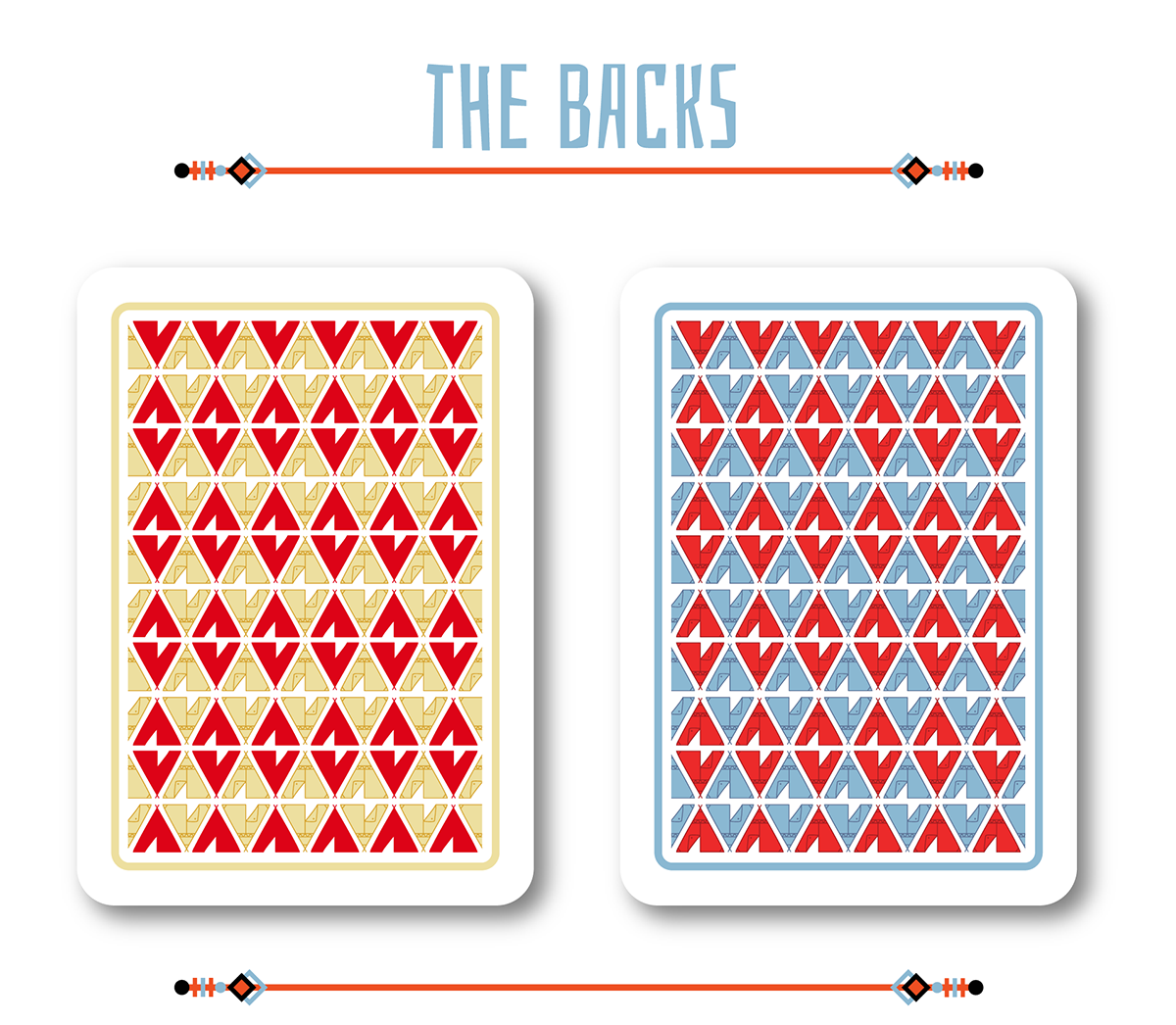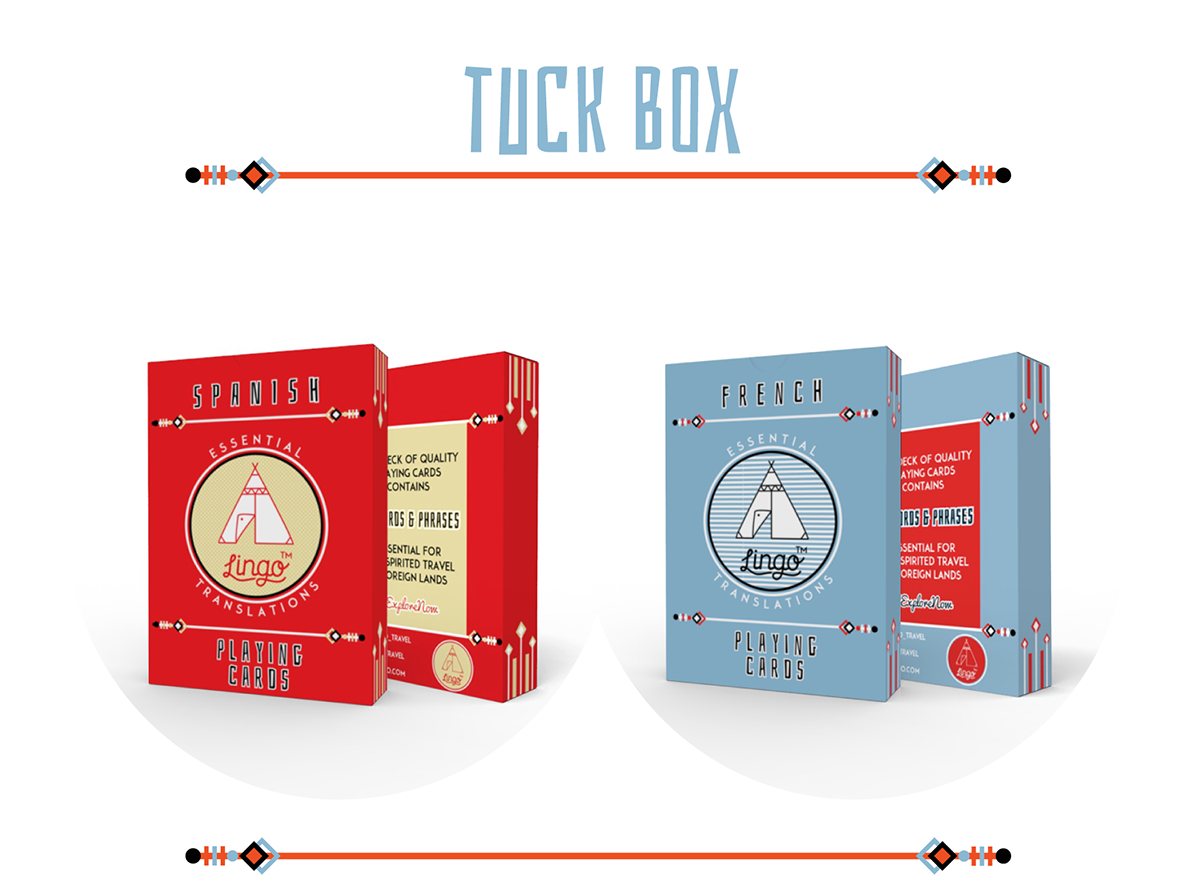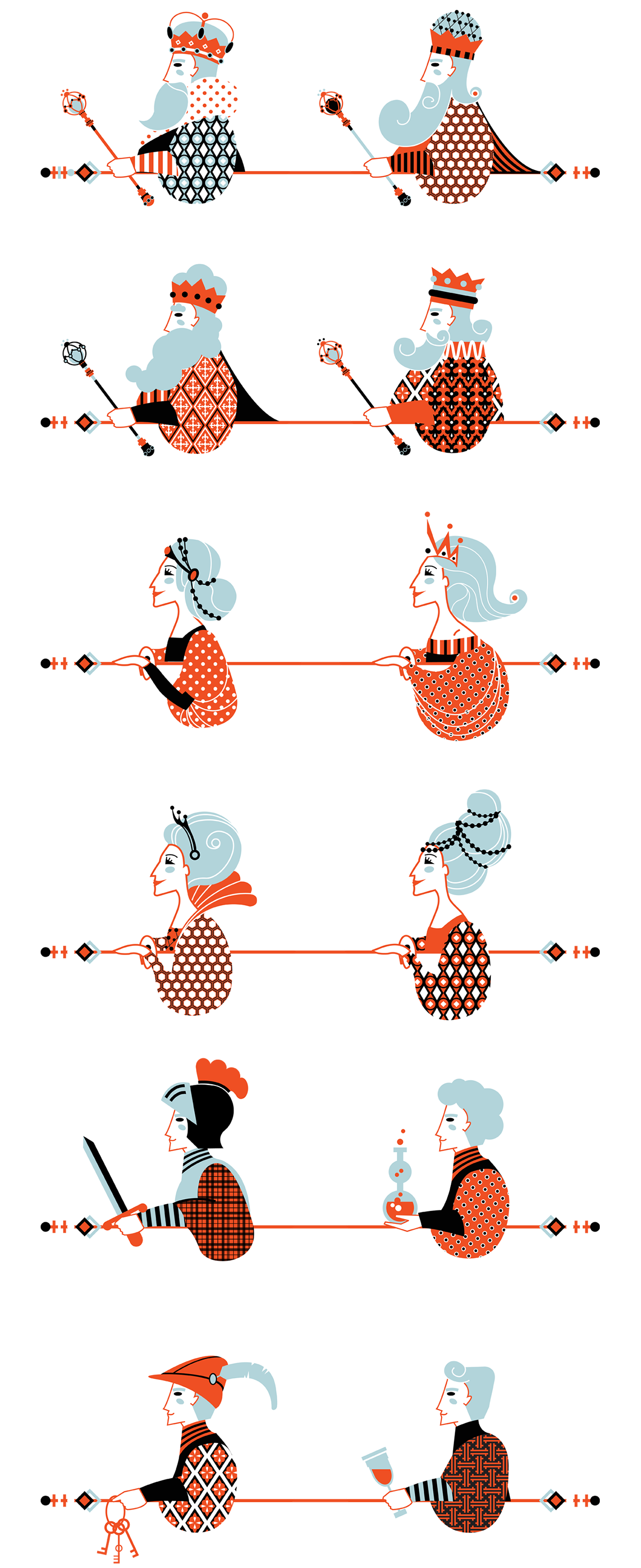 Recommended
Playing cards featuring traditional folk costumes from Romania.
Caricatures of Romanian political figures by Academia Catavencu.
Discover Romania souvenir published by Editura Foton, 2010.
Salon-Karte No.66 designed by Walter Krauss, c.1970
Romania Unique Places souvenir playing cards by Age Art.
Lingo is an interactive phrasebook providing you new way of learning new language through playing cards
Romanian playing cards, manufactured and exported by the Universal Playing Card Co., Leeds, in the 1930s.