Published January 03, 2011
Updated May 21, 2022
Golden Egg Game
The Golden Egg Card Game, anonymous manufacturer, c.1860
The Golden Egg Game, c.1860
A mid-nineteenth century Victorian children's card game titled 'The Golden Egg Game', depicting a farmyard with the farmer and his wife, Simple Johnny, pigs, cows, chickens, a dog, horse, a harlequin, the boy who tried to steal the goose, a fox and a golden goose. Printed by lithography, unknown publisher (but possibly Ogilvy).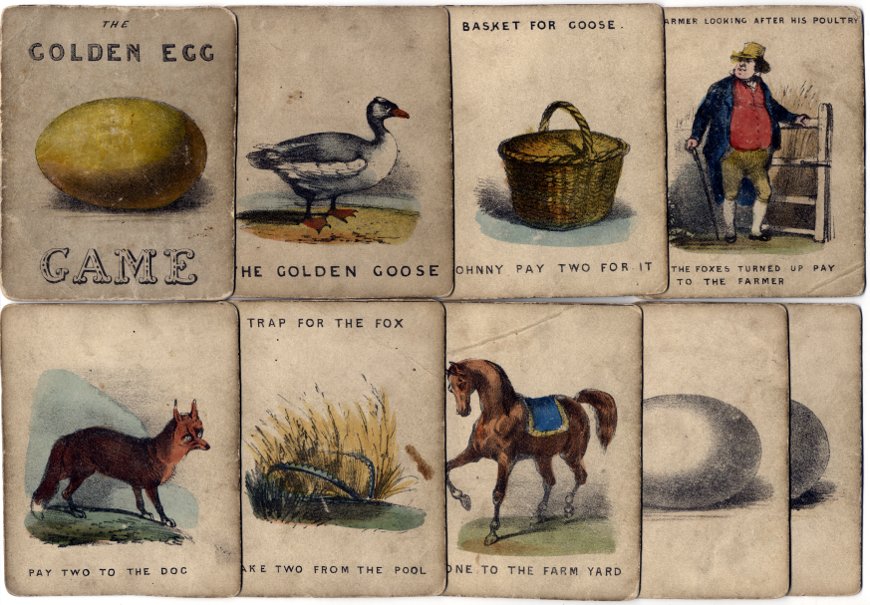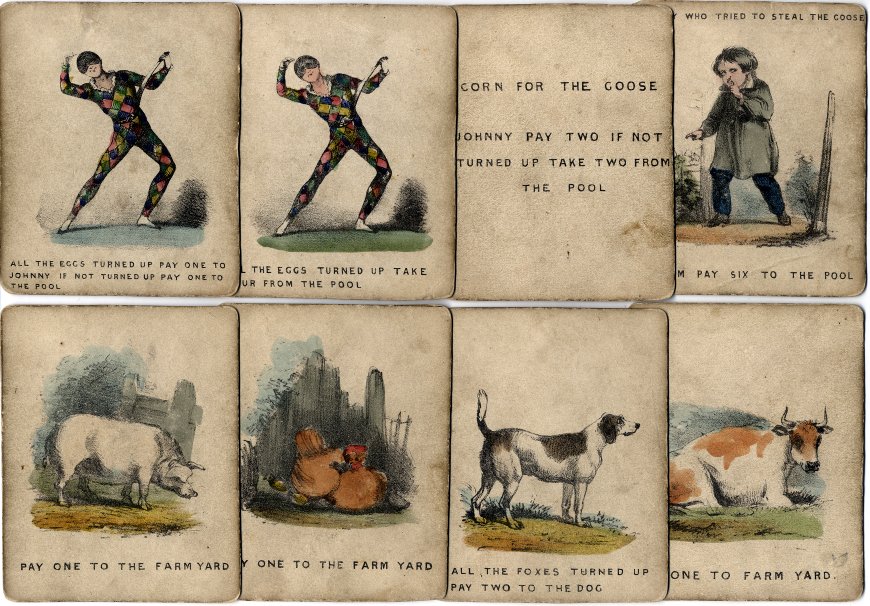 See also: Happy Families Illustrated Proverbs Black Peter Mexican Lottery Game Peruvian Clock Game Portuguese Conjuring Cards Jewish Card Game El Negrito Pedro
Member since February 01, 1996
View Articles
Curator and editor of the World of Playing Cards since 1996. He is a former committee member of the IPCS and was graphics editor of The Playing-Card journal for many years. He has lived at various times in Chile, England and Wales and is currently living in Extremadura, Spain. Simon's first limited edition pack of playing cards was a replica of a seventeenth century traditional English pack, which he produced from woodblocks and stencils.