Playing Cards for Math & Astronomy
EduStack is a team from India passionate about gaming and education that has created two sets of custom playing cards about Maths and Astronomy: "Math Stack" and "Star Stack". The team leader, Sumat Nanda, with a background in physics, wishes to bring positive change to education. The designers are Diana Stanciulescu and Jessica Benjamin Purmeswar, from Romania and South Africa respectively. Other team members are Avijeet Prasad and Avinash Surendran.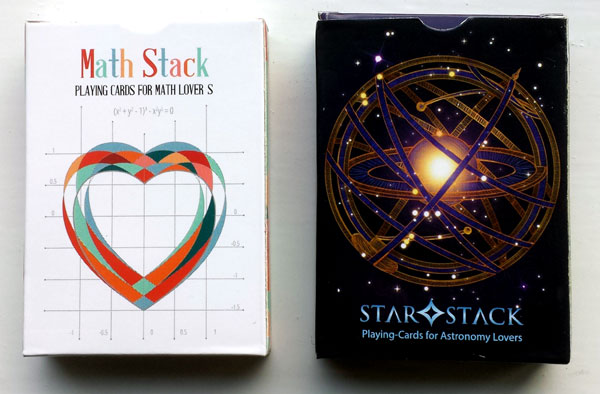 EduStack introduces astronomical constellations and mathematical constants in an engaging and intuitive manner, helping to demystify these concepts. The elegant and artistic illustrations of astronomical constellations and mathematical constants along with the useful information and interesting trivia make these cards an enjoyable way to become acquainted with important concepts in astronomy and mathematics. EduStack infuses learning into universally popular playing cards, creating an effective learning tool. The decks are manufactured to a high standard using quality black centred board.
Math Stack
Mathematical constants and equations represent more than just numbers and are inherent in the exquisite visual design of the playing cards.
"I always wanted to be a math genius. So when I was commissioned to design a deck of cards based on math constants I was so ready."
Math Stack contains 54 cards (including 2 jokers), illustrating and explaining 36 important mathematical constants see more →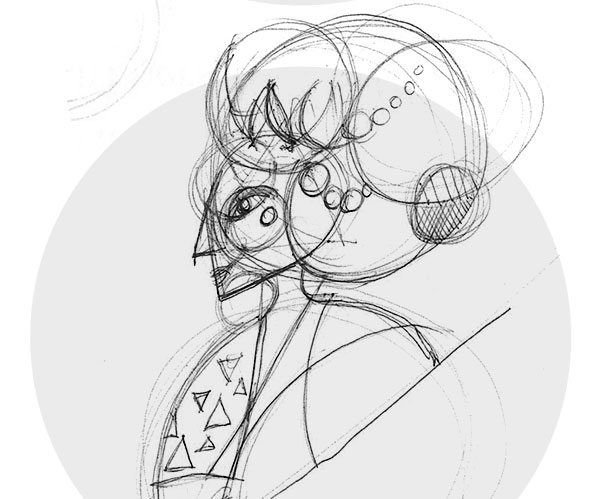 Star Stack
Stars in the night sky have long fascinated human beings, evoking a sense of awe and wonder. Being curious and pattern seeking, we built many images and stories around them that became part of our culture and folklore. We have learnt to carefully observe the motion of these stars in the night sky and express them in the language of mathematics, giving birth to the science of astronomy. Star Stack playing cards feature artistic illustrations of famous astronomers and astronomical constellations see more →