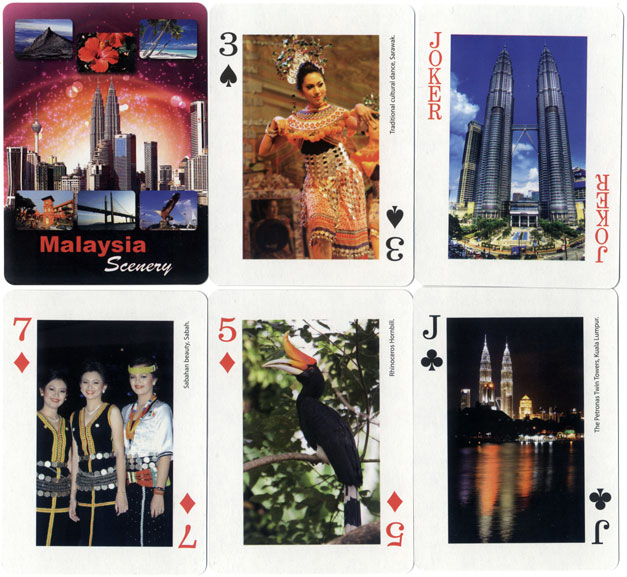 Malaysia Scenery Souvenir
Souvenir playing cards from Malaysia featuring 56 colour photographs of scenery, wildlife, local people and Malaysian cuisine with inscriptions in English describing each scene.
The pack is at all the tourist destinations but they aren't promoted or at the front of the shop, you have to ask for them.
See also: Malaysia Truly Asia souvenir playing cards.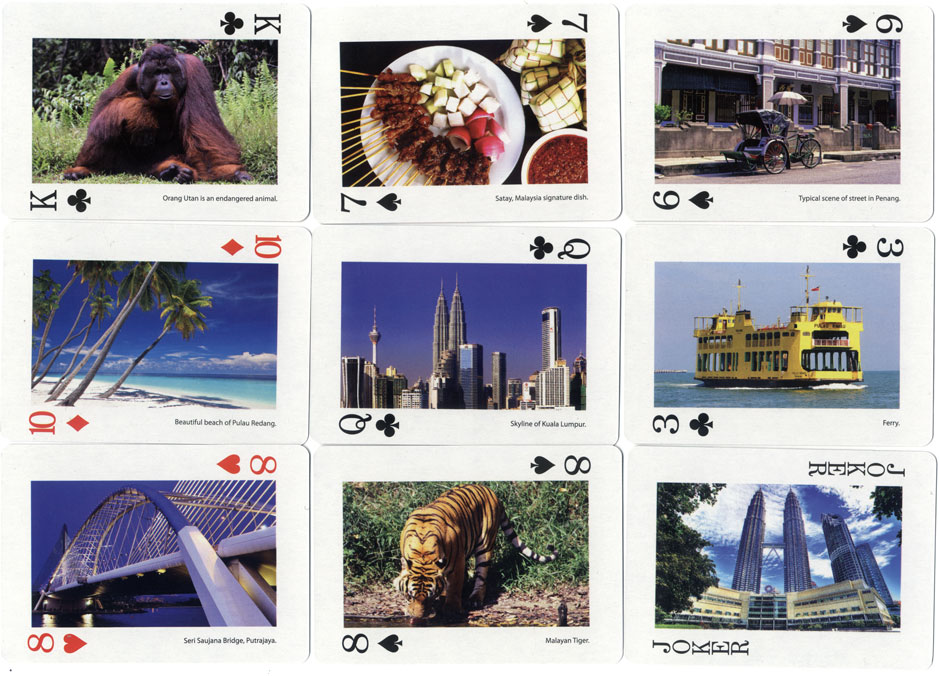 Member since March 15, 1997
View Articles
Adam has been involved in developing the site as well as reviewing new decks and conducting research. He is particularly interested in innovation, Kickstarter and East Asian cards. He is a member of the IPCS and webmaster of the EPCS.