Published July 20, 2017
Updated May 20, 2022
Gallo Intransparente
Gallo Extra Intransparente by Clemente Jacques y Cia S.A., Mexico.

Gallo Intransparente - registered in 1923 - is Clemente Jacques' flagship deck of cards. Probably inspired by Fournier's 'Castilian' designs of the late nineteenth century, the Mexican version has a more elaborate design and a moderner period style. After an initial period of closer resemblance to the Spanish 'medieval' designs, the Mexican version emerged and has remained constant over the years; only the legends on some cards vary. Indeed, the 'Gallo' designs have become a sort of standard Mexican pattern, imitated by other Mexican manufacturers such as Pronaco and Productos Leo.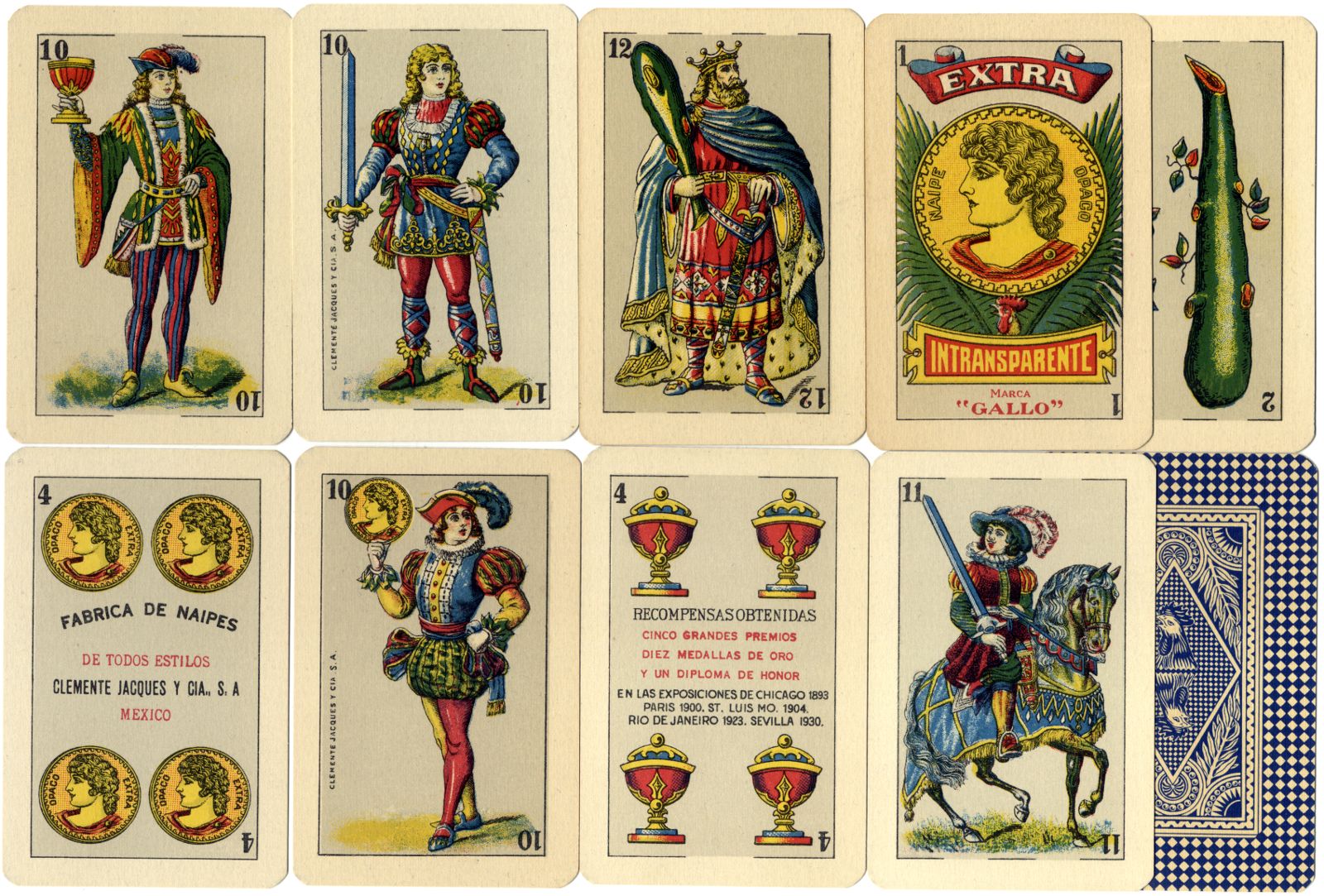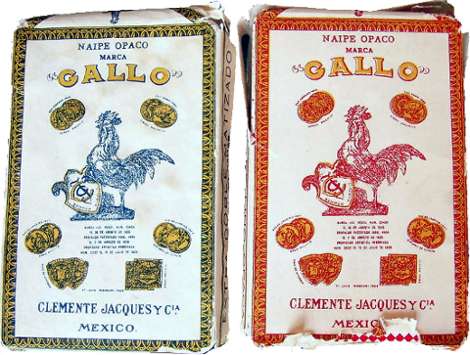 Member since February 01, 1996
View Articles
Curator and editor of the World of Playing Cards since 1996.