Published June 30, 2015
Updated April 28, 2022
DC Comics Originals
Waddingtons 'DC Comics Originals' deck from 2014 featuring 'Batman','Wonder Woman', 'Justice League' and 'Superman'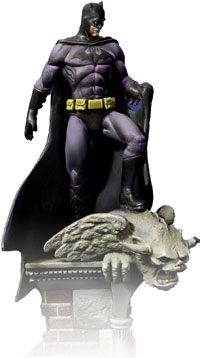 Waddingtons
'DC Comics Originals',
Waddingtons 'DC Comics Originals' deck was published by Winning Moves in 2014. Each suit is assigned to a different fantasy superhero comic: Spades are 'Batman'; Hearts are 'Wonder Woman'; Clubs are 'Justice League' and Diamonds 'Superman'. The pip cards have assorted single images (repeated in each suit); each ace and court card is presented with a different character pertinent to the relevant comic. The jokers are aptly the 'Joker' from the Batman comic, each of two jokers showing the same character in a different pose. All the images are set against an energy burst background as seen in the original comics, adding a sense of dynamism and ambience.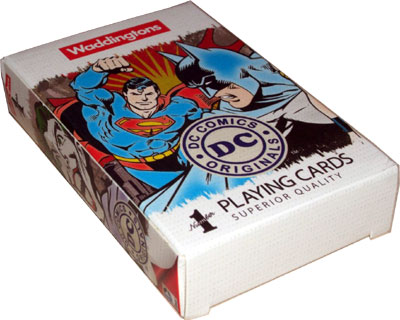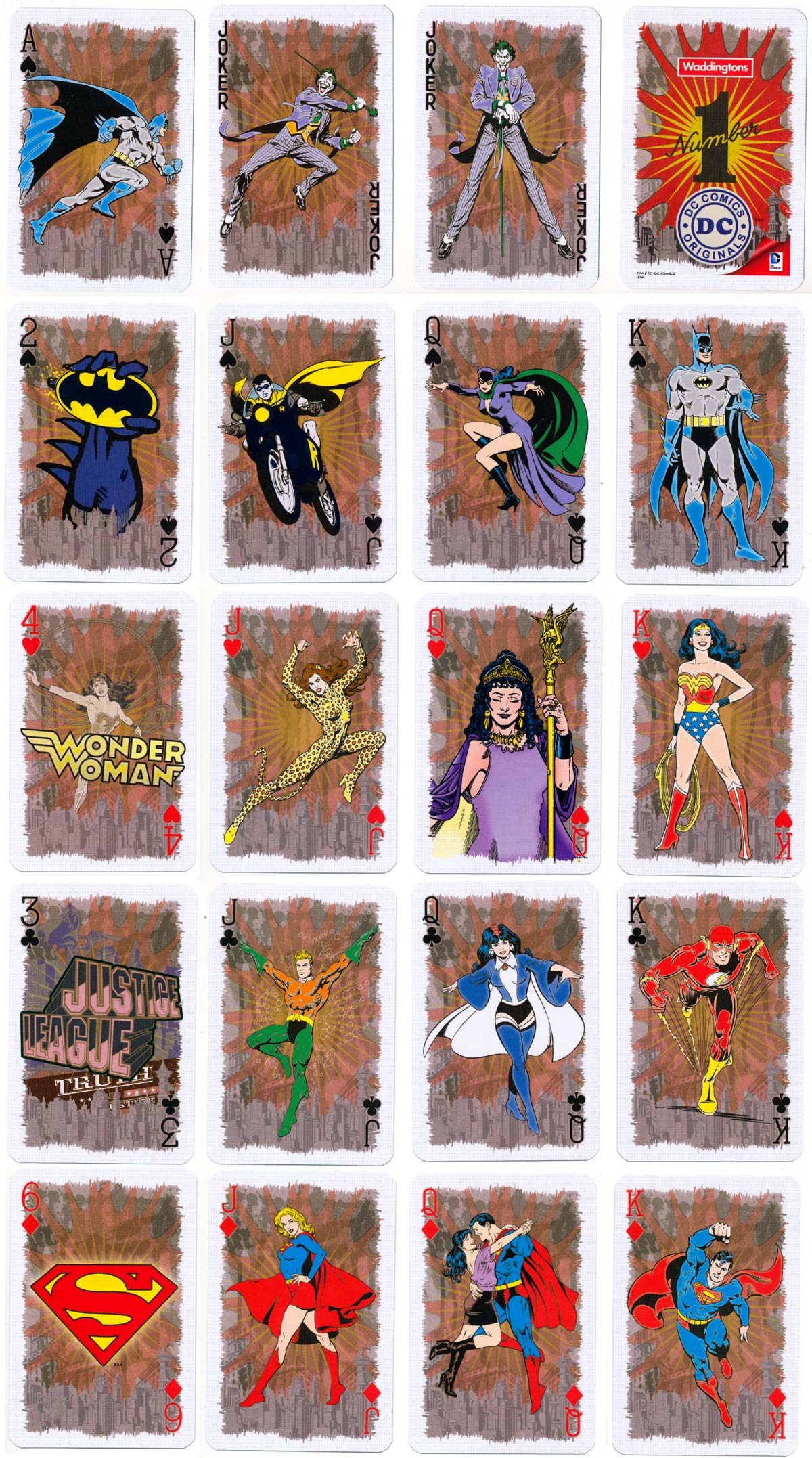 Member since March 02, 2012
View Articles
I have adored playing cards since before I was seven years old, and was brought up on packs of Waddington's No 1. As a child I was fascinated by the pictures of the court cards.
Over the next fifty years I was seduced by the artwork in Piatnik's packs and became a collector of playing cards.
Seeking more information about various unidentified packs I discovered the World of Playing Cards website and became an enthusiastic contributor researching and documenting different packs of cards.
I describe my self as a playing card archaeologist, using detective work to identify and date obscure packs of cards discovered in old houses, flea markets and car boot sales.