Published February 13, 2018
•
Updated July 23, 2022
Desperanto
Desperanto language game by Qui Vive Ltd, c.1990.
One of a series of 'Desperanto' language tuition games published by Qui Vive Ltd, Sandhurst, Kent, c.1990s. The court cards are hand-drawn versions of the standard English pattern. The number cards repeat the same design for each value in a different language (spades are in English, Hearts in French, Diamonds in Spanish and Clubs in German), facilitating learning some basic words from other languages, maybe smalltalk... See the Box►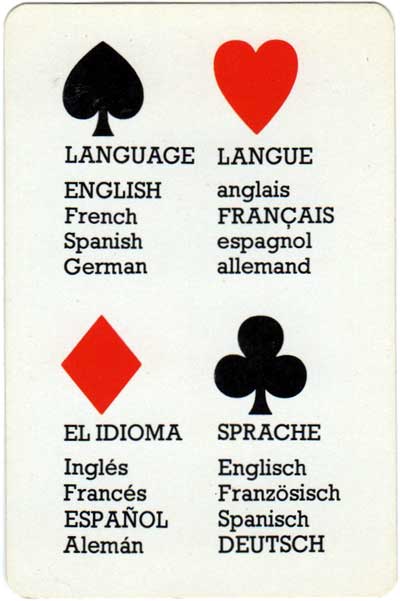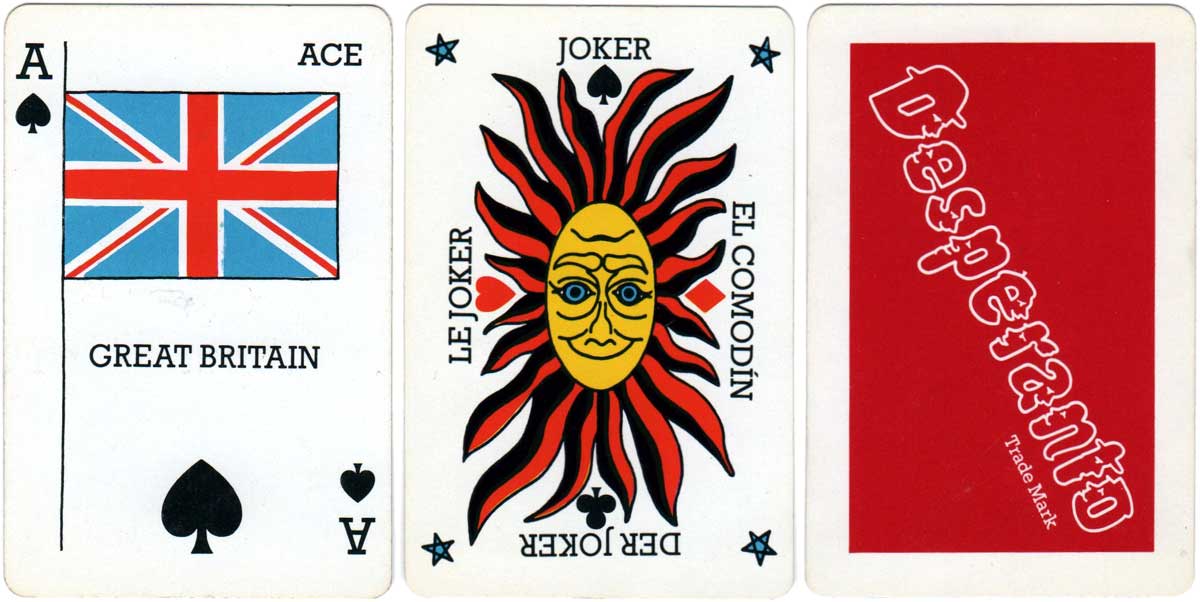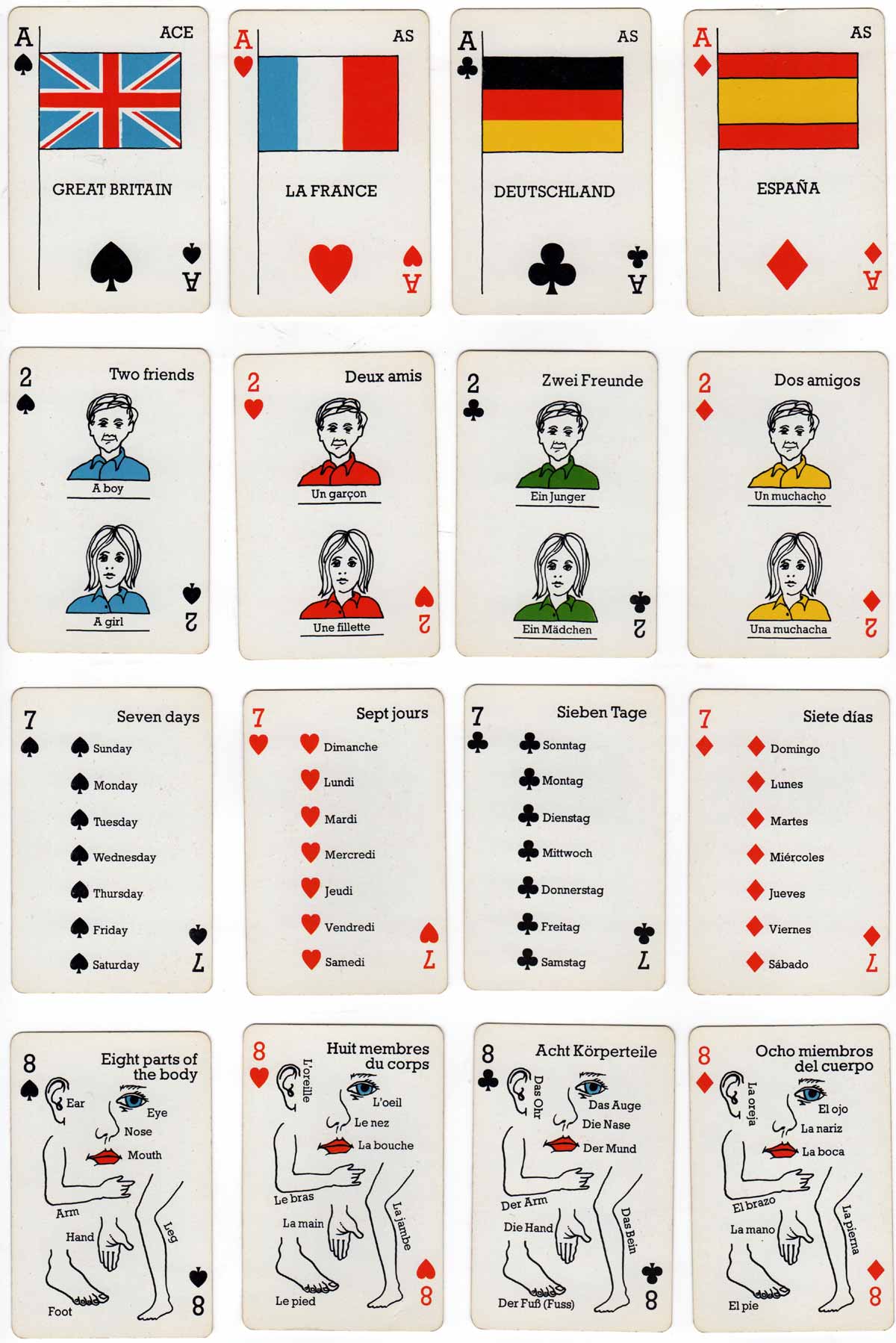 Member since March 02, 2012
View Articles
I have adored playing cards since before I was seven years old, and was brought up on packs of Waddington's No 1. As a child I was fascinated by the pictures of the court cards.
Over the next fifty years I was seduced by the artwork in Piatnik's packs and became a collector of playing cards.
Seeking more information about various unidentified packs I discovered the World of Playing Cards website and became an enthusiastic contributor researching and documenting different packs of cards.
I describe my self as a playing card archaeologist, using detective work to identify and date obscure packs of cards discovered in old houses, flea markets and car boot sales.