Published March 20, 2015
Updated March 13, 2022
Paulson
'Paulson' playing cards produced by Gaming Partners International, manufactured in Mexico, for Hooters Casino Hotel, Las Vegas
Paulson Playing Cards
'Paulson' playing cards are produced by Gaming Partners International, a leading provider of casino supplies. GPI offers five lines of casino quality playing cards, including Gemaco and Paulson brands. A range of customization options are available including logo windows, standard and custom card backs, colours and multiple PIP styles more →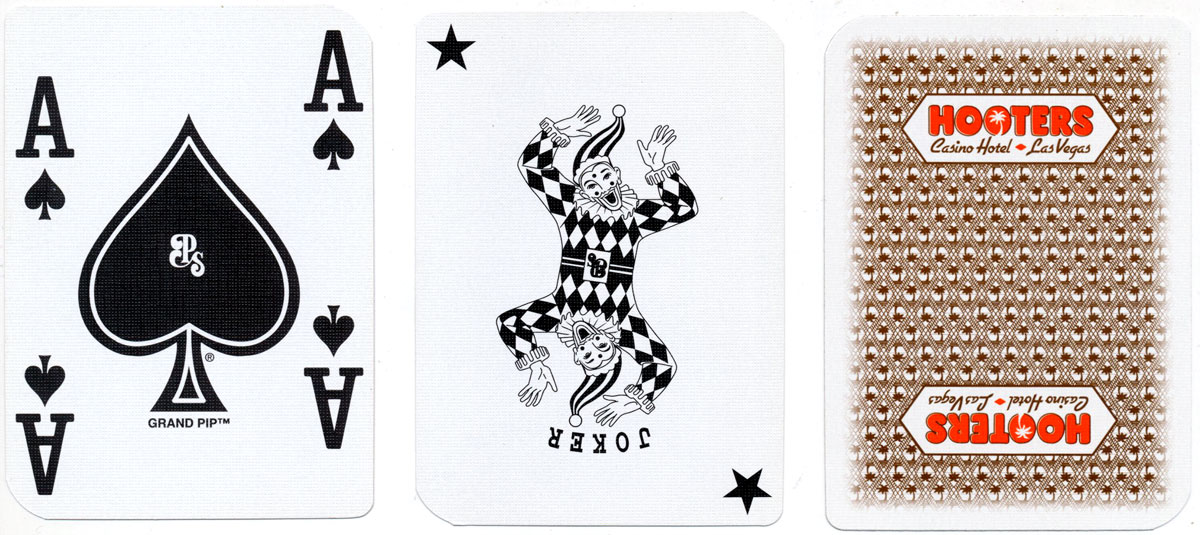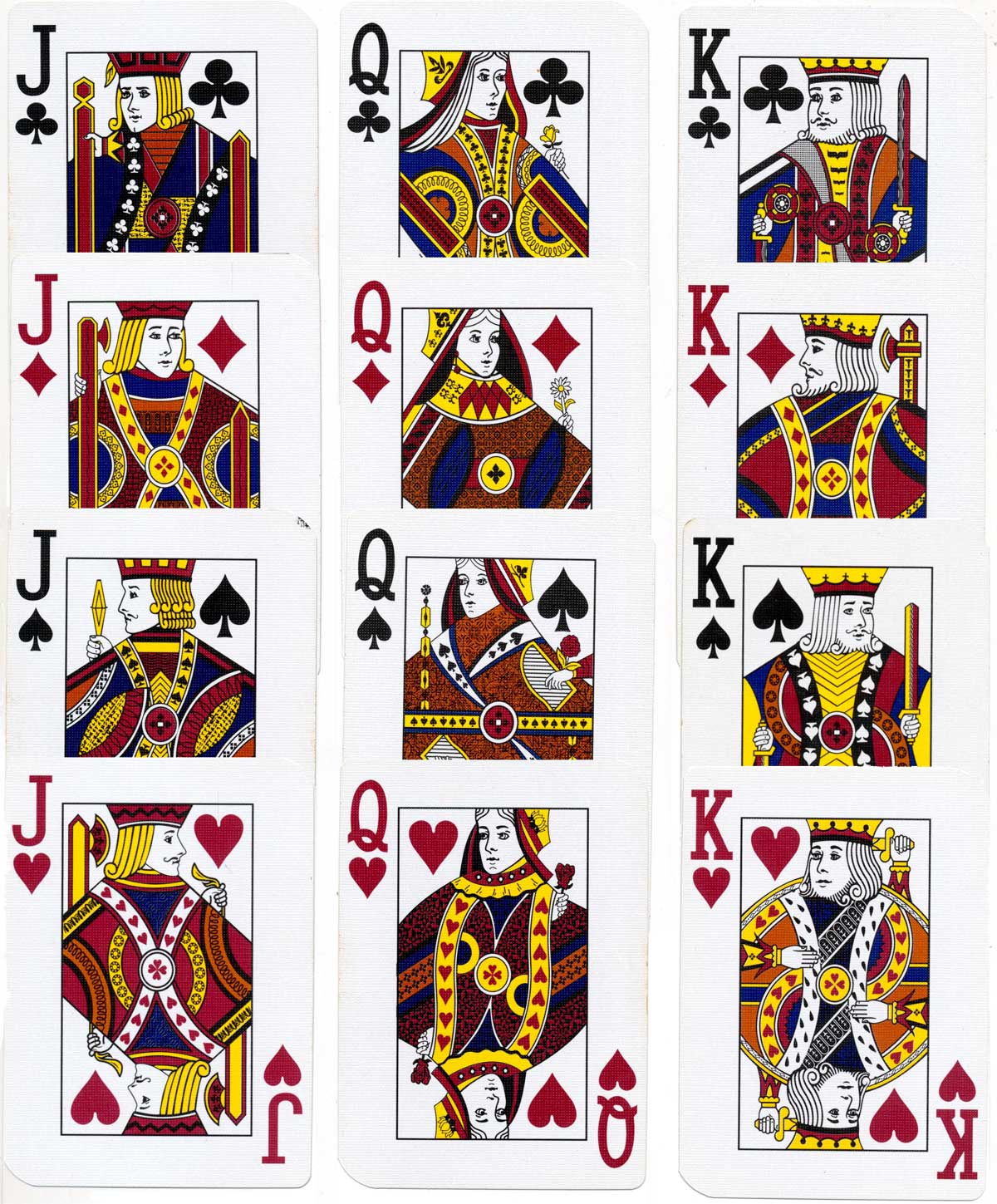 GPI manufactures and supplies equipment to licensed casinos under the brand names of Paulson®, Bourgogne et Grasset® and Bud Jones®.
Member since March 02, 2012
View Articles
I have adored playing cards since before I was seven years old, and was brought up on packs of Waddington's No 1. As a child I was fascinated by the pictures of the court cards.
Over the next fifty years I was seduced by the artwork in Piatnik's packs and became a collector of playing cards.
Seeking more information about various unidentified packs I discovered the World of Playing Cards website and became an enthusiastic contributor researching and documenting different packs of cards.
I describe my self as a playing card archaeologist, using detective work to identify and date obscure packs of cards discovered in old houses, flea markets and car boot sales.
Recommended
'Aristocrat' Casino Cards with special courts for Caesars Palace by USPCC 2006.
Adelaide Casino by Spicers Paper Ltd, 1987.
"Die Kutschfahrt zur Teufelsburg" or "Coach Ride to Devil's Castle" by Michael Palm and Lukas Zach, published by Adlung-Spiele in 2006.
'Gemaco' playing cards produced for the Princess Cruises Casino.
History.of Whist and Gaming Counters and Markers from the 18th Century to modern times.
'Paulson' playing cards produced by Gaming Partners International, manufactured in Mexico, for Hooters Casino Hotel, Las Vegas
"Casino" pack made by J. Müller & Cie & Cie, Schaffhouse. The pack was probably designed by Josef Maria Melchior Annen (1868-1954) who also designed several other packs for Müller & Cie.
Card games are one of the oldest forms of entertainment.
Soon after their first appearance in Europe we hear of playing cards being banned by the authorities...
While card rooms and private gaming clubs may have been around for hundreds of years, the earliest known European casino of the type gamblers know today is probably the Casino at Monte Carlo.
Online casinos appeared shortly after the internet became a more mainstream tool for the public to use
Naipes Conrad Punta del Este Casino playing cards produced specially for Conrad Punta del Este Resort & Casino. .
Playing cards for Radisson Hotels - Casinos del Estado - Victoria Plaza, Montevideo, Uruguay, c.2009.