Published July 18, 2014
•
Updated November 24, 2023
Steam Ark Playing Cards
"Steam Ark" playing cards illustrated by Chet Phillips, 2014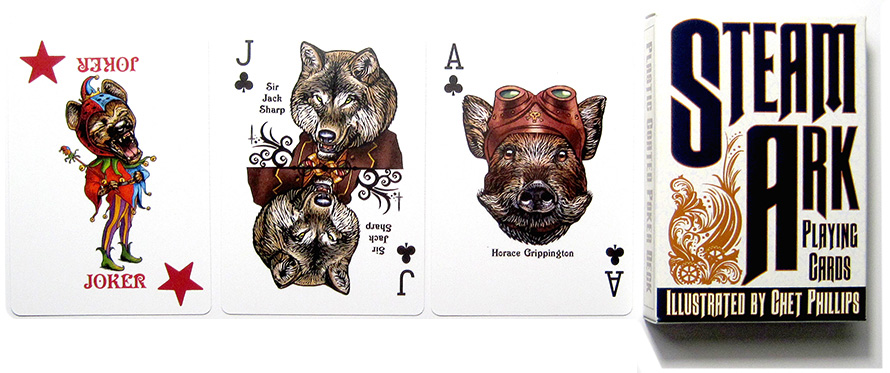 "Steam Ark" playing cards illustrated by Chet Phillips feature 54 portraits of Victorian-style steampunk animals divided into four suits or clans: woodland, predator, aerie & simian. The faces of the animals are very expressive, sharp and vibrant with good poses and stance. Each character has a quirky name with uniform and clothing, and even the pip cards have different artwork. The box has a nice vintage feel with ornate floral designs and a 'marble' background complimenting a striking, bold title. Overall a very well done deck!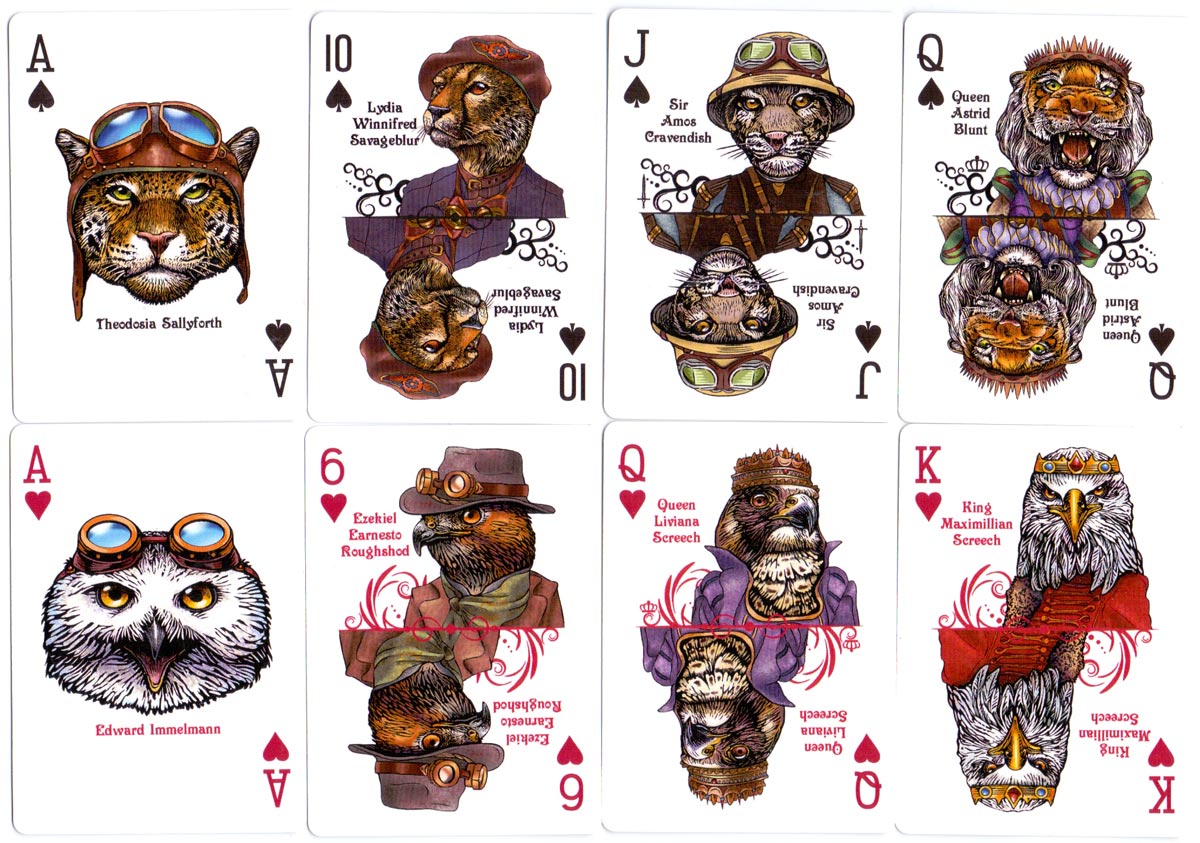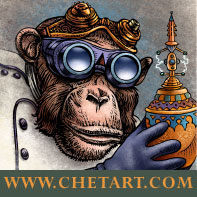 Member since February 01, 1996
Founder and editor of the World of Playing Cards since 1996. He is a former committee member of the IPCS and was graphics editor of The Playing-Card journal for many years. He has lived at various times in Chile, England and Wales and is currently living in Extremadura, Spain. Simon's first limited edition pack of playing cards was a replica of a seventeenth century traditional English pack, which he produced from woodblocks and stencils.