Published April 13, 2015
Updated April 28, 2022
The Simpsons™
The official 'Simpsons' playing cards produced by Winning Moves Games, 2003.
The Simpsons is an American animated sitcom created by Matt Groening for the Fox Broadcasting Company in the late 1980s. The Simpson family is a satirical portrayal of dysfunctional middle class American lifestyle featuring Homer, Marge, Bart, Lisa and Maggie which has become a huge success on television more → The 12 court cards in these playing cards published by Winning Moves depict characters from the show in double-ended format, whilst the number cards have grey and white outline drawings on each card. Winning moves released a subsequent edition of The Simpsons playing cards, carrying the copyright date 2006, in which the cards are the same except that they have 4 indices (one in each corner).
Each suit depicts a particular genre of characters: Spades employees of the nuclear power station; Hearts major supporting adult characters; Clubs characters associated with the school; Diamonds the primary Simpson characters. The number cards also depict supporting characters.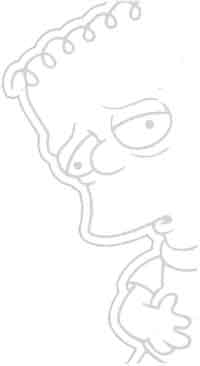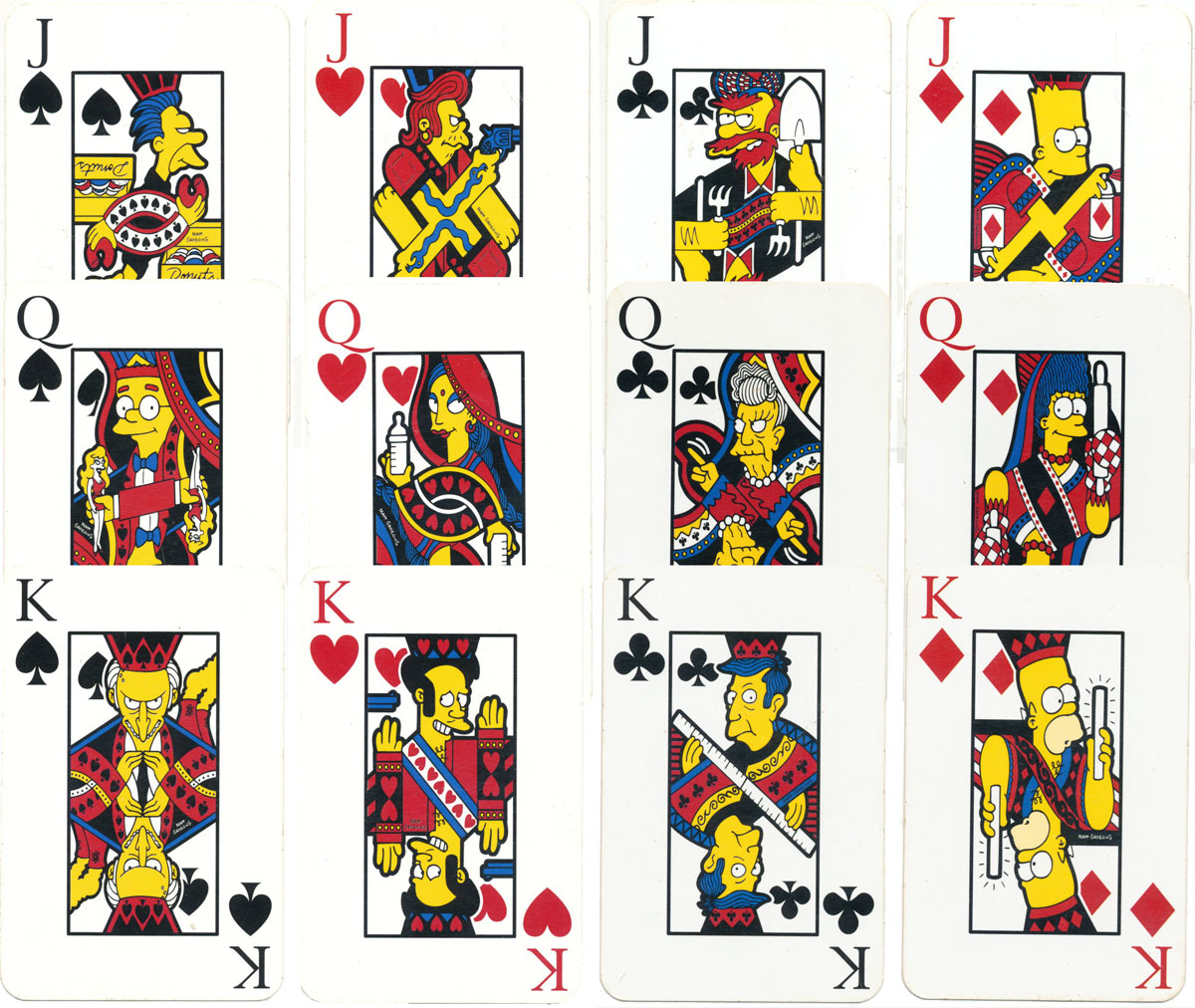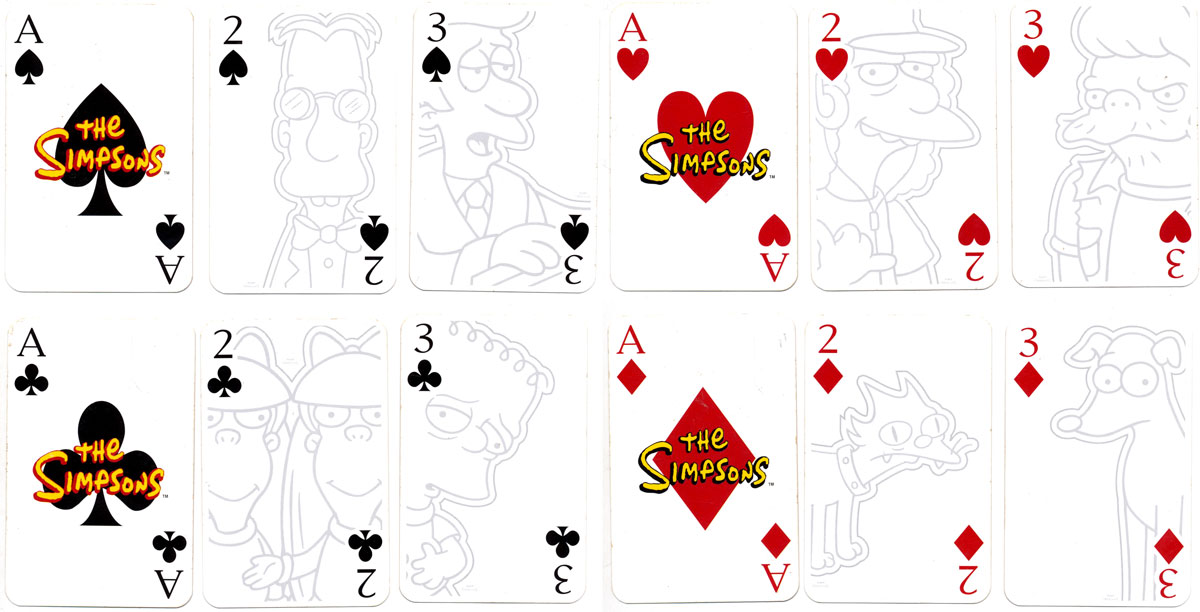 Member since March 02, 2012
View Articles
I have adored playing cards since before I was seven years old, and was brought up on packs of Waddington's No 1. As a child I was fascinated by the pictures of the court cards.
Over the next fifty years I was seduced by the artwork in Piatnik's packs and became a collector of playing cards.
Seeking more information about various unidentified packs I discovered the World of Playing Cards website and became an enthusiastic contributor researching and documenting different packs of cards.
I describe my self as a playing card archaeologist, using detective work to identify and date obscure packs of cards discovered in old houses, flea markets and car boot sales.