Published July 10, 2015
Updated June 03, 2022
Apache cards by Tonto Naipero
Apache rawhide playing cards by 'Tonto Naipero', c.1871.
Apache rawhide playing cards by 'Tonto Naipero', c.1871
Apaches and Chiricahuas began making their own playing cards from rawhide when paper cards made in Spain or Mexico were not available, such as during periods of hostilities or when trade was stifled. Spanish designs were imitated in traditional Apache style to create a unique folk-art genre that to Western eyes may appear somewhat bizarre. It is not known when the Apaches first started making their own cards, but the earliest surviving packs date from the 1860s after they were collected by U.S. military officers or obtained from Apache scouts or prisoners.
---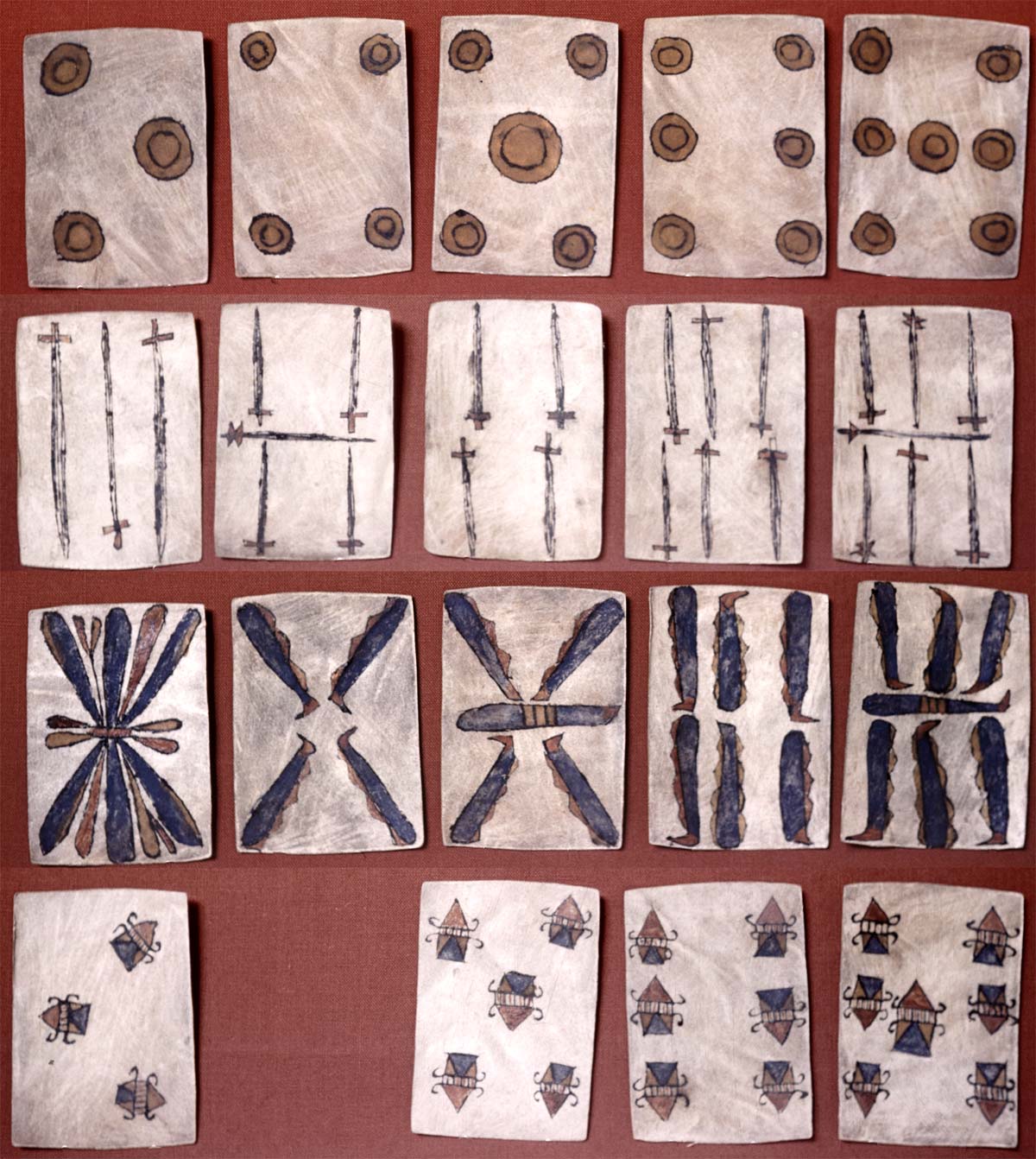 It is believed that some Apaches, perhaps prompted by sales of packs that had been made for their own use, began to make rawhide cards specifically to sell to travellers or anthropologists.
Member since February 01, 1996
View Articles
Curator and editor of the World of Playing Cards since 1996. He is a former committee member of the IPCS and was graphics editor of The Playing-Card journal for many years. He has lived at various times in Chile, England and Wales and is currently living in Extremadura, Spain. Simon's first limited edition pack of playing cards was a replica of a seventeenth century traditional English pack, which he produced from woodblocks and stencils.