Published September 06, 2016
•
Updated May 28, 2022
Bulgaria Souvenir
Bulgaria Souvenir by Land of Roses Ltd.
Bulgaria Souvenir by Land of Roses Ltd. Every card has a different photograph, with captions in Bulgarian and English, and the pack has an overall educational feel to it. See the Box►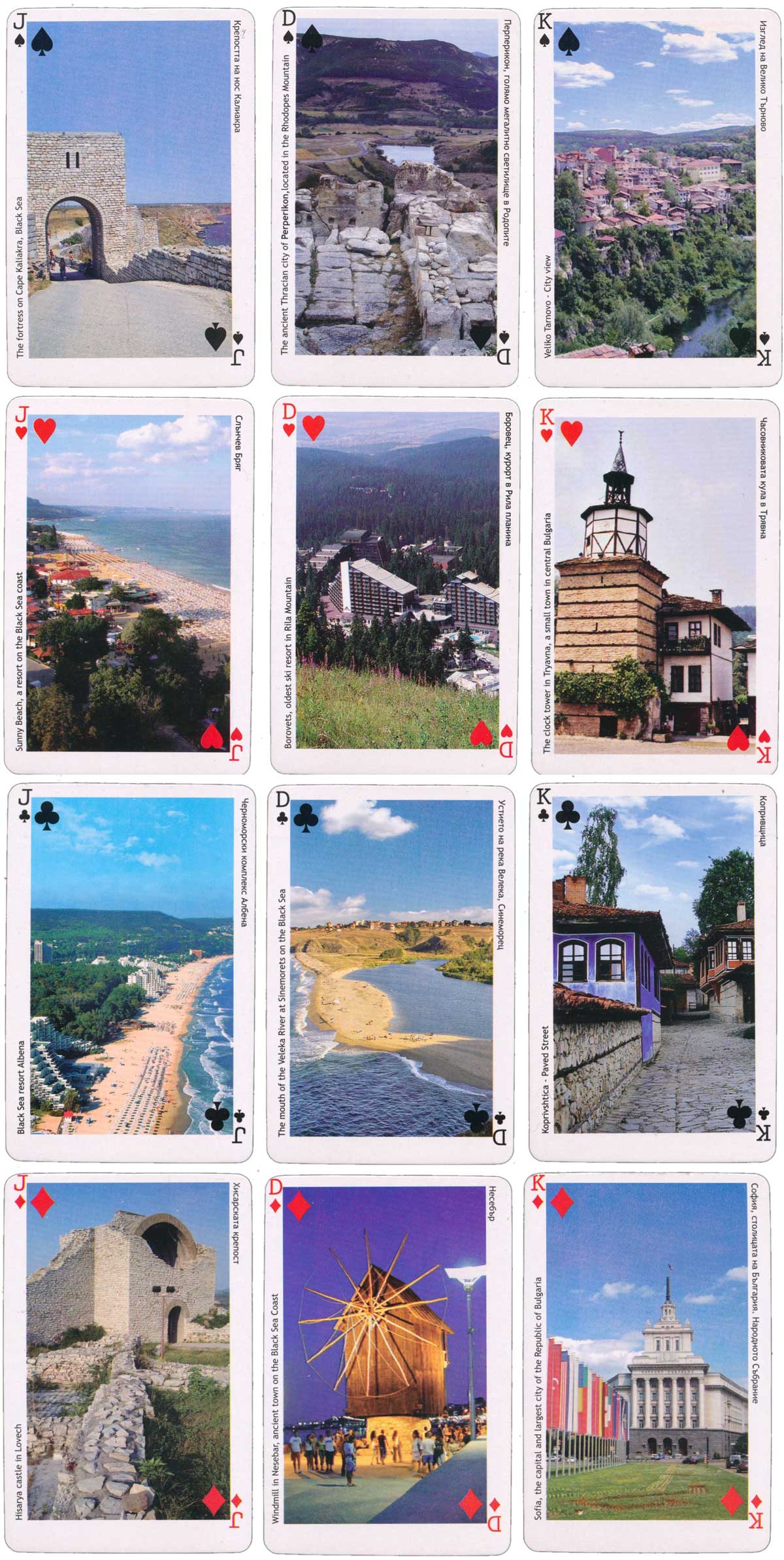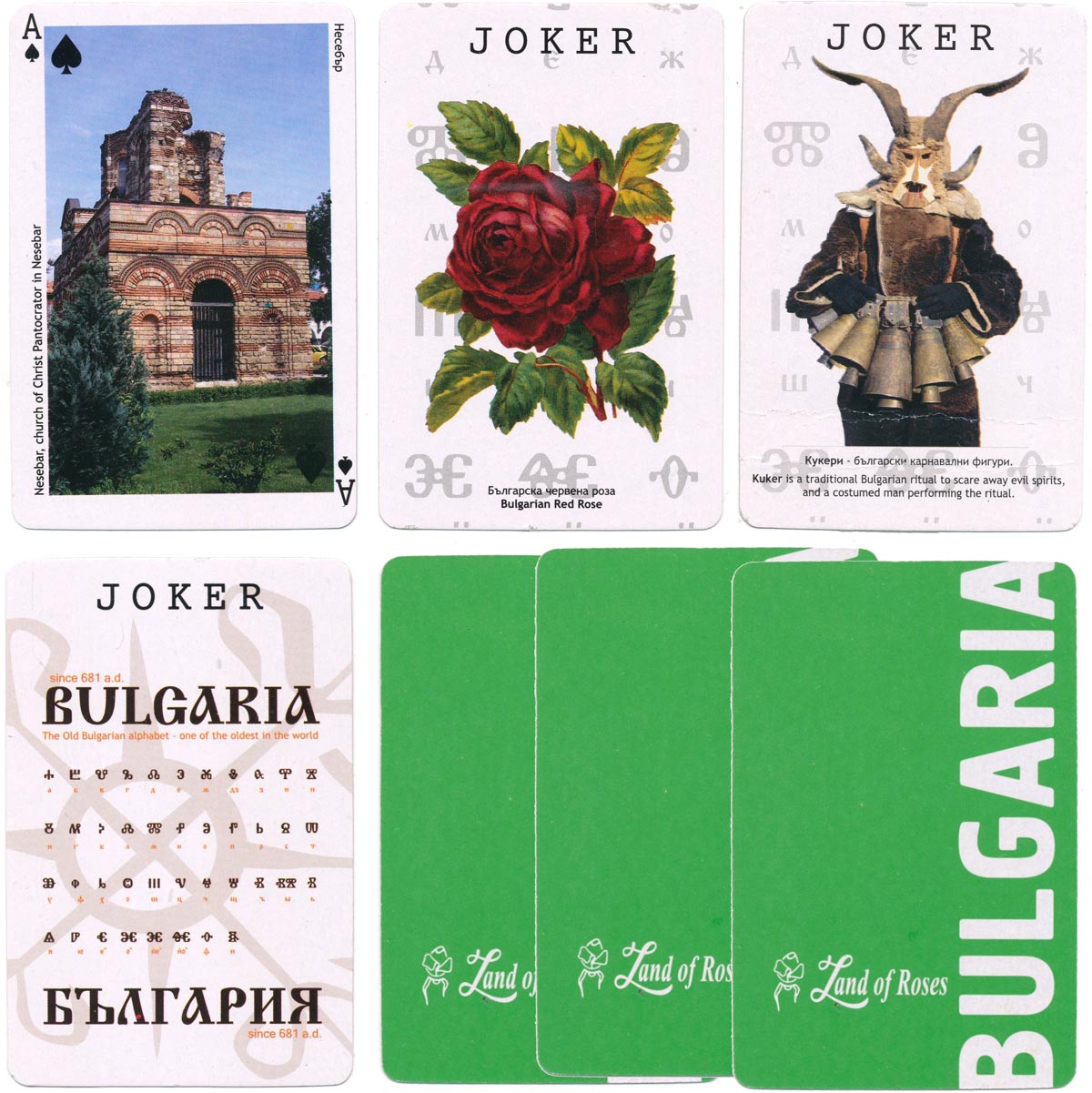 Poker Size
This edition has the same photos, but is poker-width and the indices are larger.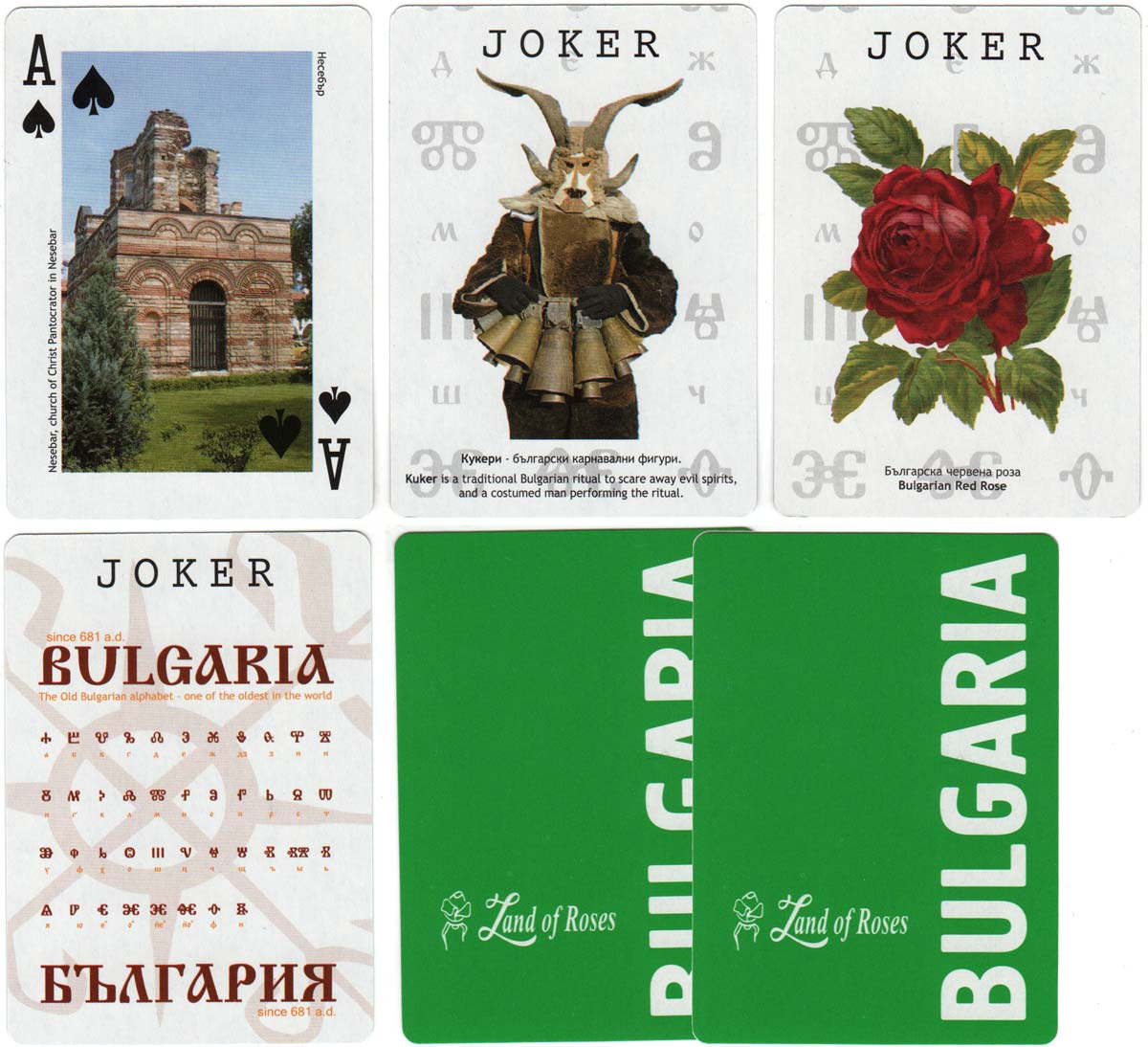 Member since March 02, 2012
I have adored playing cards since before I was seven years old, and was brought up on packs of Waddington's No 1. As a child I was fascinated by the pictures of the court cards.
Over the next fifty years I was seduced by the artwork in Piatnik's packs and became a collector of playing cards.
Seeking more information about various unidentified packs I discovered the World of Playing Cards website and became an enthusiastic contributor researching and documenting different packs of cards.
I describe my self as a playing card archaeologist, using detective work to identify and date obscure packs of cards discovered in old houses, flea markets and car boot sales.