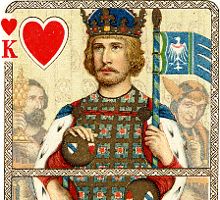 In 1933 the Dondorf company was 100 years old. This is their special centenary deck. The mood is serious and heroic, suggesting rigour and self-determination. This is different to previous Dondorf decks which were more cheerful and exuberant. We also have a new 'medieval look' in the costumes, front and back, which is intended to suggest the power and virtue of the German character. The Kings lead the church and the army, protecting the empire; the noble Queens represent the power of love, domestic virtues and art; the Jacks portray chivalry, hunting, poetry and music. Attendants can be seen standing behind each figure, amongst castles, tiles and wall patterns, garlands and architecture all printed in delicate colours.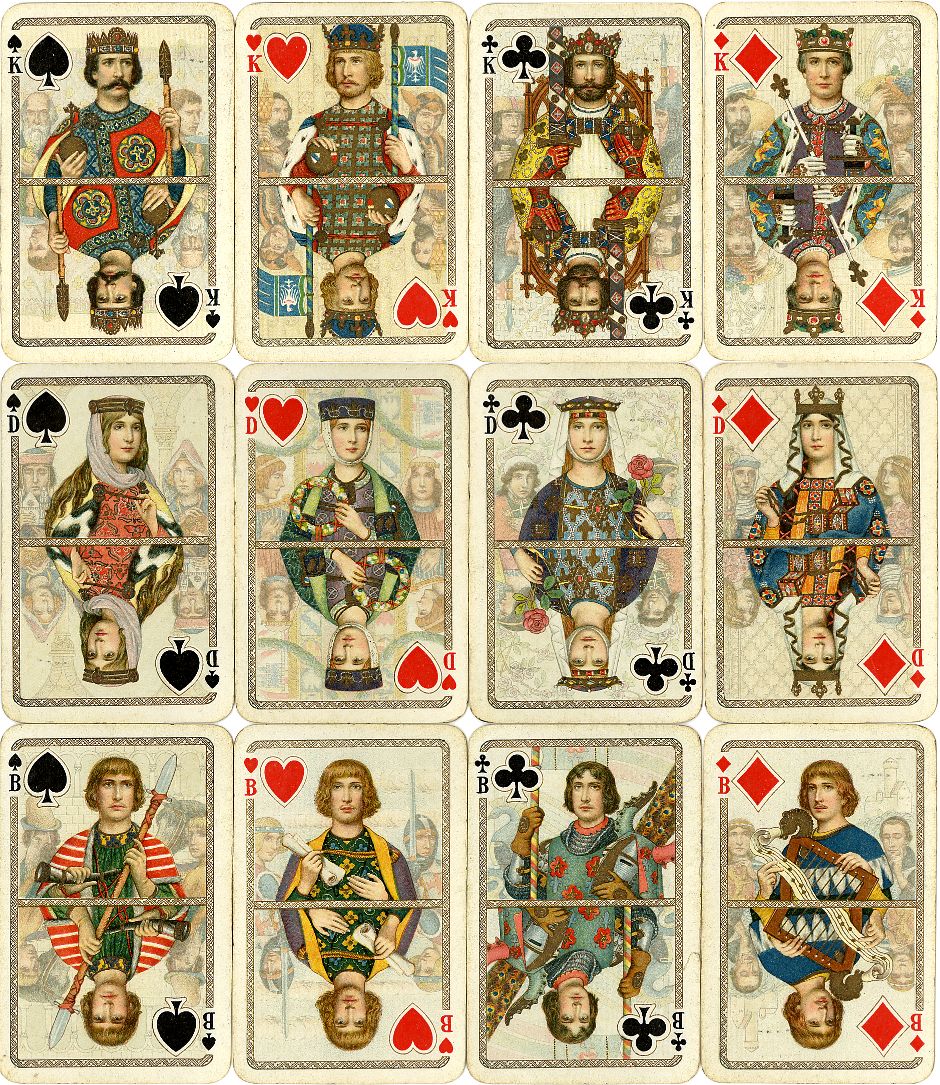 ---
Dondorf Centennial Bridge-Canasta by Altenburg-Stralsunder (ASS)
Based upon the 1933 deck by Dondorf, this Bridge-Canasta boxed set was produced after 1985 by Altenburg-Stralsunder. Unlike the original, these have English indices, no tax stamp on the AH and a different back design.