Published January 23, 2011
•
Updated November 09, 2023
Dondorf
The luxury playing card factory founded in Frankfurt am Main by Bernhard Dondorf in 1833 existed for 100 years.
B. Dondorf (1833-1933), Frankfurt am Main.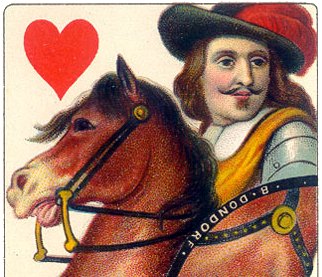 Bernard J. Dondorf was born in Frankfurt on 19th March, 1809, the son of Jewish immigrants. After serving his apprenticeship at C. Naumann printers, he opened a lithographic printing business in 1833. In the early days Dondorf traded in every kind of accessory for the printing industry: from printing presses, machines for stone engraving, lithographic stones, chalks and visiting cards to wine labels, stationery, inks and papers and he was also involved in security printing. Always on the lookout for innovations in the graphic arts industry, and with the rise of chromolithography, Herr Dondorf was in a position to enter the playing card and card game manufacturing business. Playing cards were first mentioned in advertisements in 1839. His first packs were produced in the 1840s by steel engraving and stencil-coloured lithography. In 1853 he purchased a steam engine and gradually increased his output of playing cards under the name "B. Dondorf, Frankfurt a. M." In 1871 Dondorf opened a new factory in Bockenheimer Landstrasse. In 1872 Bernhard Dondorf retired leaving the business in the hands of his sons who continued to expand the business and build new factories.
---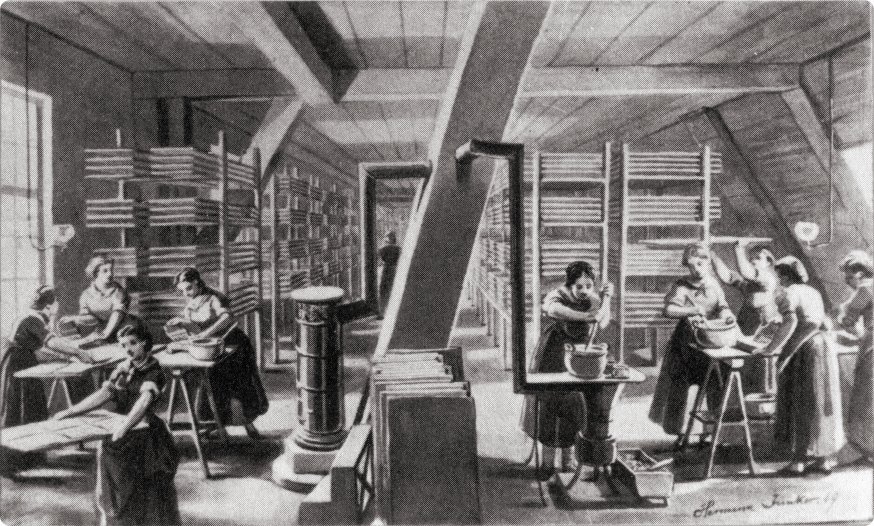 The luxury playing card factory founded in Frankfurt am Main by Bernhard Dondorf in 1833 existed for 100 years and was a particularly attractive chapter in playing card history. Dondorf's chromolithographed cards are especially admired amongst collectors owing to the exceptional high standard of design and craftsmanship in their production. Many fine beards and moustaches can be seen in Dondorf's playing cards, along with fancy (pseudo-late medieval, baroque or rococo) period costumes and flamboyant characters, sometimes solemn, sometimes cheerful! Indeed Dondorf's output still influences playing card designs to this day.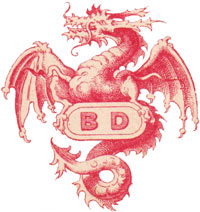 During their time in business as playing card manufacturers Dondorf produced a variety of standard and regional packs for home use and export; luxury packs, often with recognizable portraits of royalty or other notables; advertising and promotional decks; patience packs; souvenir packs with scenic Aces; fortune-telling packs, and so on. Dondorf also began producing card games (rather than playing cards) in around 1870 with a then fashionable "Question and Answer" game which was obviously aimed at children because all the illustrations were of children. Around the same time there were children's quartet games and a musical game. By 1900 the "Struwwelpeter" game and "Wappen Quartet" were on the market. A "Black Peter" game appeared by 1905 but not so much with pairs of characters but pairs such as Trees, House and Cyclists. It seems that all the games cards were catalogued with a number beginning with a "3" and many are numbered between 314 and 352. This would suggest that at least 37 games were published up to the time when Dondorf were taken over. At this point Spears purchased the rights to the card games and continued to publish the educational ones featuring flowers and animals etc.
For printing playing cards the number of colours is an important determinant of quality: four or five for the cheapest and about 15 for the finest varieties. For lower grade cards letterpress printing would be used, but for higher quality, luxury cards, chromolithography was more suitable, so that the intricacies of the colours, as well as cleanliness and accuracy, could be achieved. Before printing the images are separated into the different colours, which are successively printed from different plates with a high degree of precision to achieve the final effect. If this is not the case, the contours of the images are out of focus. Other factors influencing quality are temperature and moisture content, which could stretch or distort the paper during printing.
In 1905 Dondorf became a limited company, and the name printed on playing cards changed to 'Dondorf GmbH' ('Gesellschaft mit beschränkter Haftung' which, translated literally, means a 'company with limited liability'). 550 people were employed by Dondorf at that time, around the same time that the Joker and rounded corners began to appear in the decks.
The company's liquidation and sale of individual departments commenced in 1928: Flemming & Wiskott AG acquired the playing card manufacturing interests, operating under the name "B. Dondorf Spielkartenfabrik GmbH, Frankfurt" with plans to consolidate the business and expand exports. In 1933, the company's 100th anniversary, the business was renamed "Vereinigte Altenburger und Stralsunder Spielkartenfabriken AG" and production was gradually transferred to Altenburg. Several of Dondorf's house patterns were transferred to the new ownership and thus continued to be produced, along with Dondorf's dragon trademark. In 1937 the company name became "B. Dondorf Frankfurt / Main, Spielkartenfabrik in Altenburg / Thuringia". In 1943, the remaining operations in Frankfurt were closed down.
---
Member since February 01, 1996
Founder and editor of the World of Playing Cards since 1996. He is a former committee member of the IPCS and was graphics editor of The Playing-Card journal for many years. He has lived at various times in Chile, England and Wales and is currently living in Extremadura, Spain. Simon's first limited edition pack of playing cards was a replica of a seventeenth century traditional English pack, which he produced from woodblocks and stencils.