Published March 04, 2017
Updated February 08, 2022
Saint-Martin Island Souvenir
St-Martin Island Souvenir published by Editions Exbrayat.
Souvenir playing cards from the Caribbean island of St-Martin (part of the Leeward Islands), published by Editions Exbrayat, printed in China. The captions are bilingual as St-Martin comprises 2 separate countries, divided between its northern French side, called Saint-Martin, and its southern Dutch side, Sint Maarten. Both French and English indices appear on the court cards, reflecting the two languages spoken in the island. See the Box►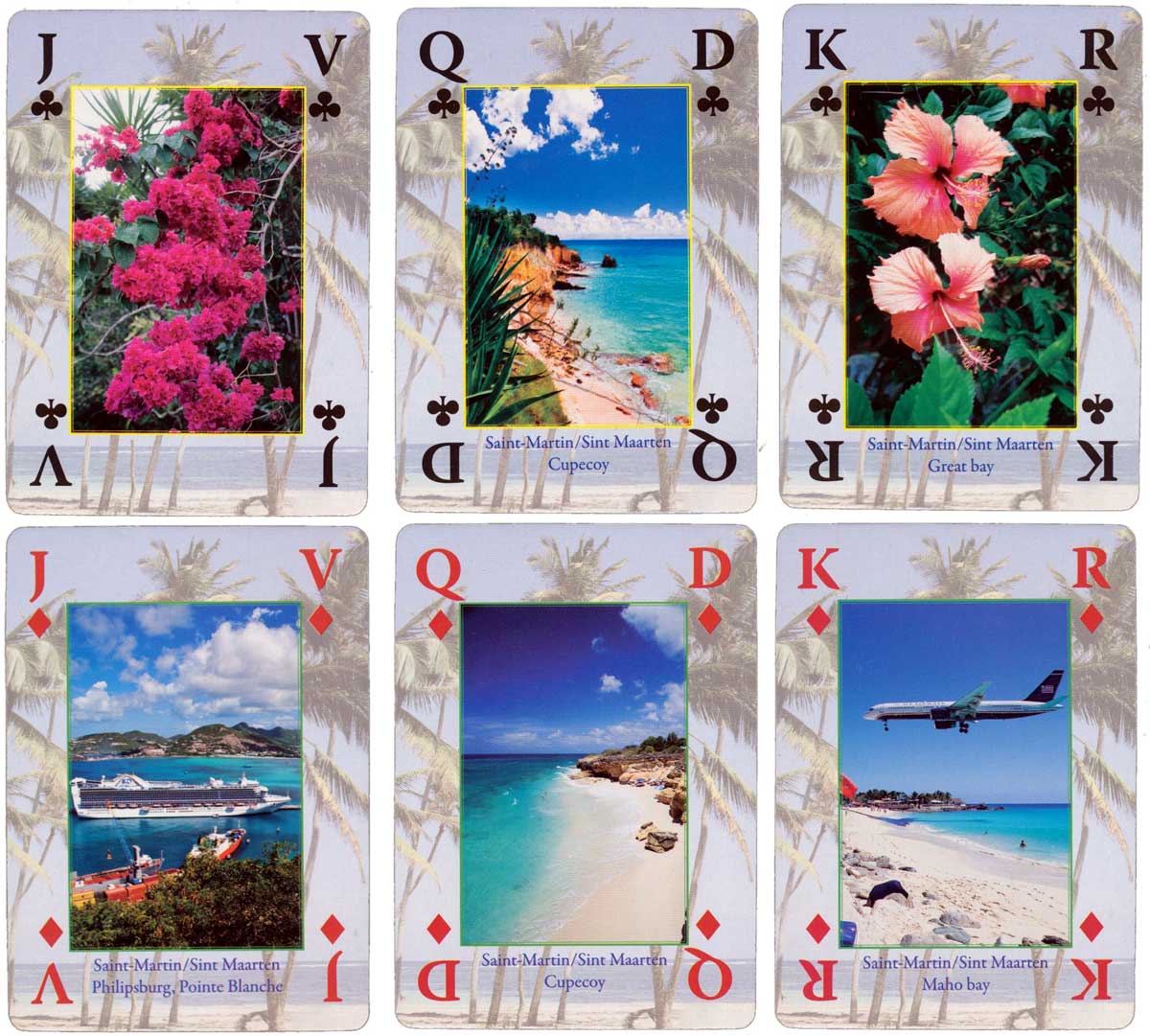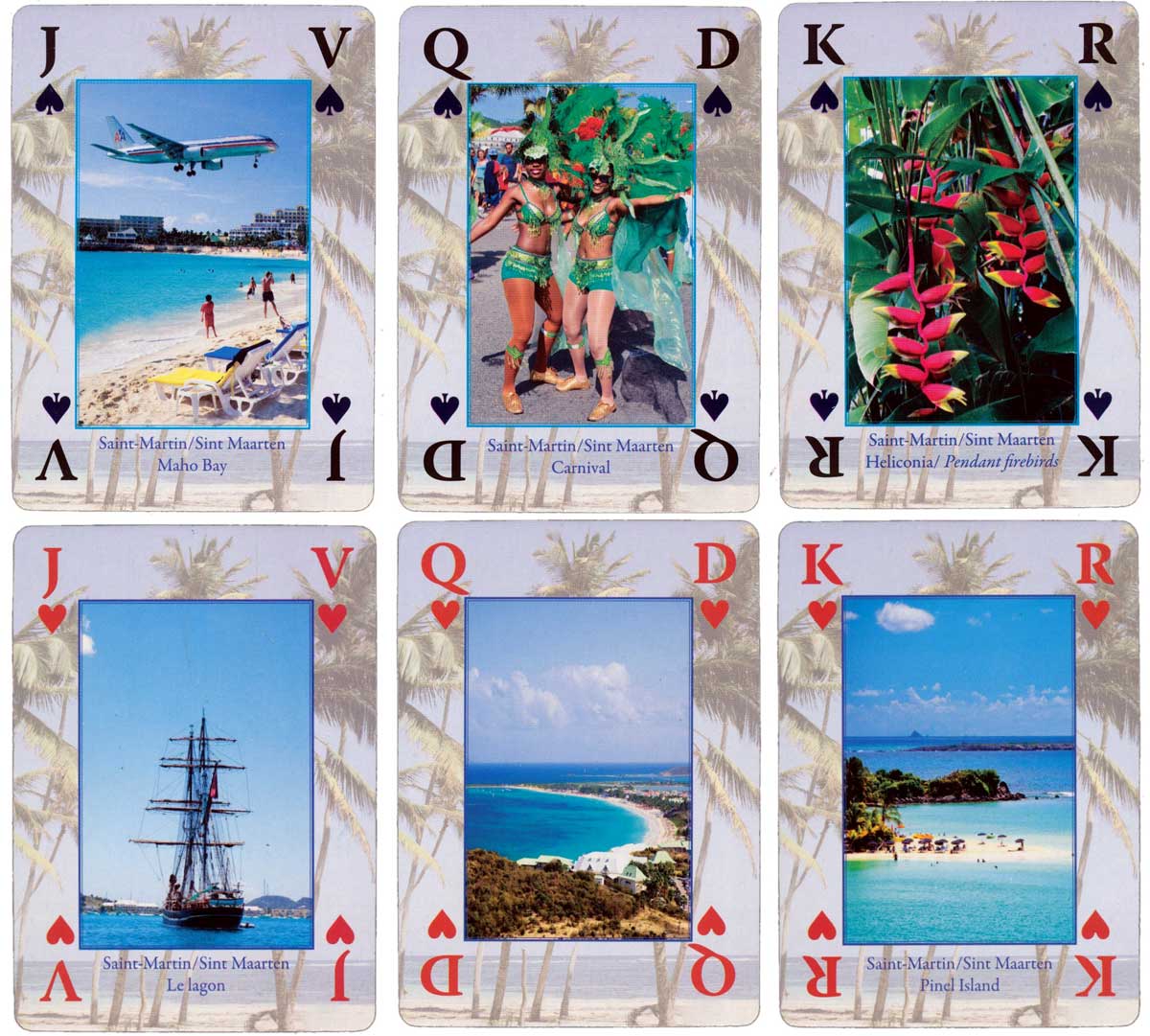 Member since March 02, 2012
View Articles
I have adored playing cards since before I was seven years old, and was brought up on packs of Waddington's No 1. As a child I was fascinated by the pictures of the court cards.
Over the next fifty years I was seduced by the artwork in Piatnik's packs and became a collector of playing cards.
Seeking more information about various unidentified packs I discovered the World of Playing Cards website and became an enthusiastic contributor researching and documenting different packs of cards.
I describe my self as a playing card archaeologist, using detective work to identify and date obscure packs of cards discovered in old houses, flea markets and car boot sales.