Published September 11, 2017
Updated May 03, 2022
Jeu des Drapeaux c.1816
"Jeu des Drapeaux" commemorating Napoleon's greatest battles, c.1816.
"Jeu des Drapeaux" is a game using a special pack in which the cards are depicted on banners carried by soldiers. These cards were issued in 1815 when the Emperor Napoleon I returned to France after a brief exile on Elba.
The pack commemorates his greatest battles, and the cards illustrate his troops and those of his enemies. Hearts depict the French; spades show English, Scottish and Irish troops. The Germans are diamonds and the Russian soldiers are clubs.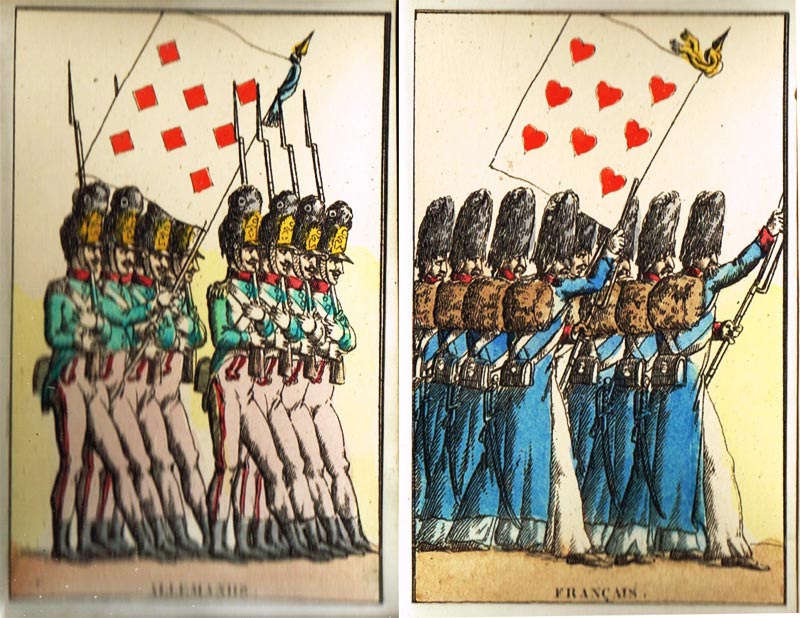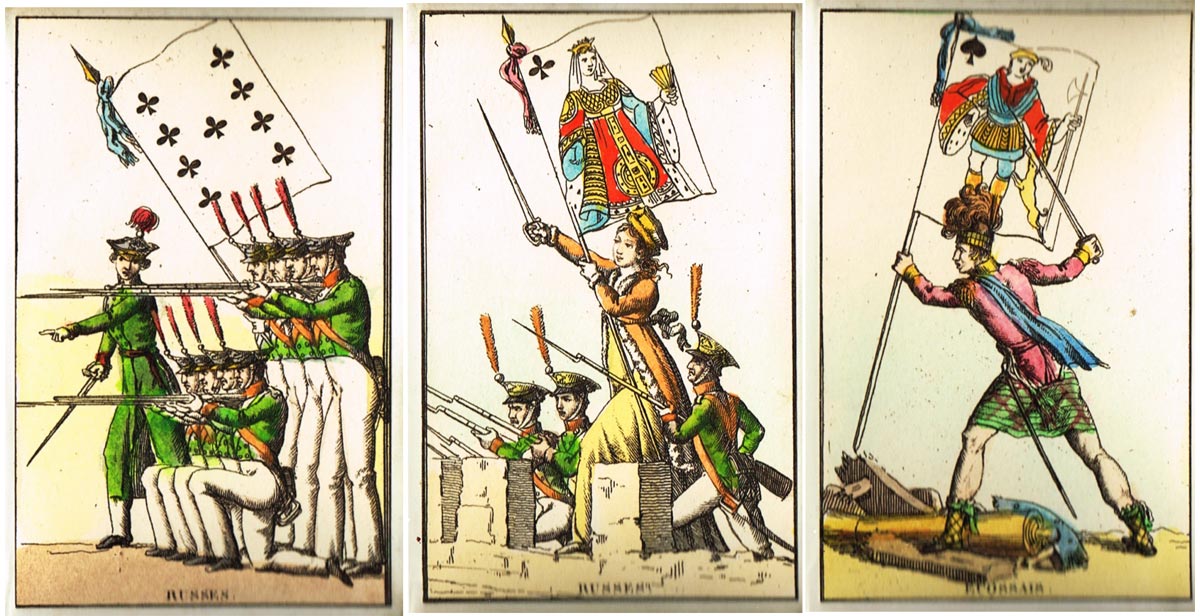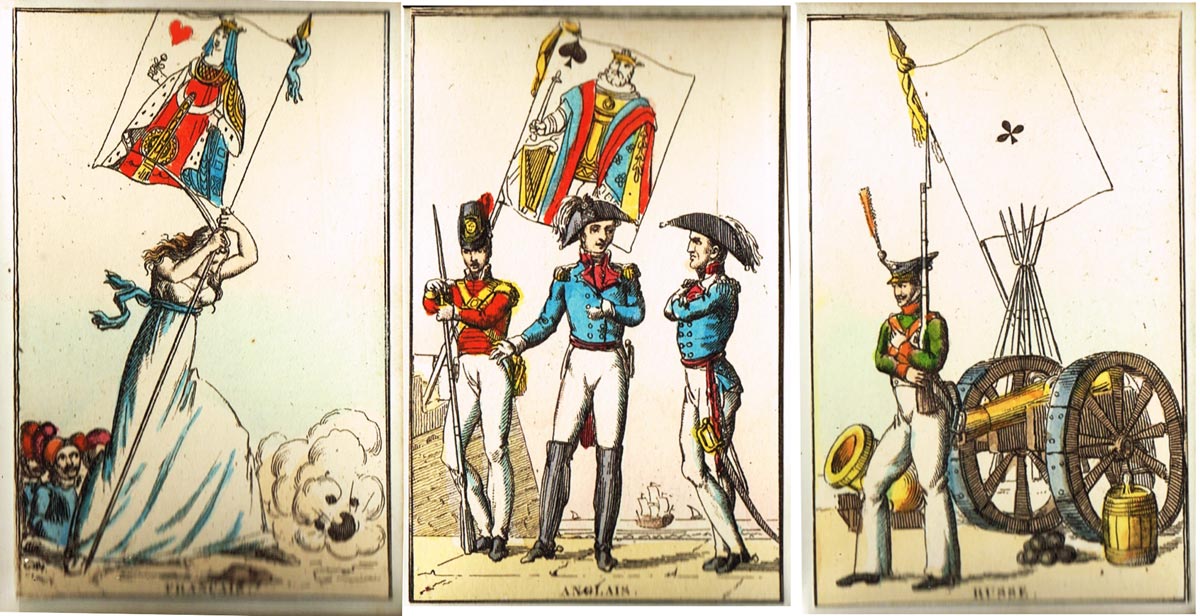 The court cards have queens as female figures on the flags, the kings shows Generals and their aids and the jacks portray single solders from their respective countries. The aces depict soldiers with cannon(s) all other cards show rows of soldiers in various positions.