Published May 08, 2015
•
Updated July 15, 2022
Anonymous Snap game
Anonymous "Snap" game from the late 19th century.
This anonymous and untitled "Snap" game from the late 19th century has a back design showing a mythical Greek muse with a lyre, or a goddess of music, song and dance.
The "Old Familiar Faces" clown make-up is very much like that of the famous clown Joseph Grimaldi whose name "Joey" became used for all the subsequent white-faced clowns. Grimaldi had died in 1837 but his style of clown had become a permanent fixture in Victorian melodrama and pantomime.
Alfred Lord Tennyson was poet laureate for a large part of Queen Victoria's reign. He was appointed in 1850 and remained in that post until he died in 1892 aged 83. The card is a copy of a famous photographic portrait of him.
Music Hall artist George Leybourne sang a song about a lady charmer called Captain Cuff in the 1880s.
Michael Nolan sang a Music Hall song in 1890 about Annie Rooney.
"Opera Boufeé" card. This was a style of popular French opera style of the late 19th century particularly the operas of Jaques Offenbach.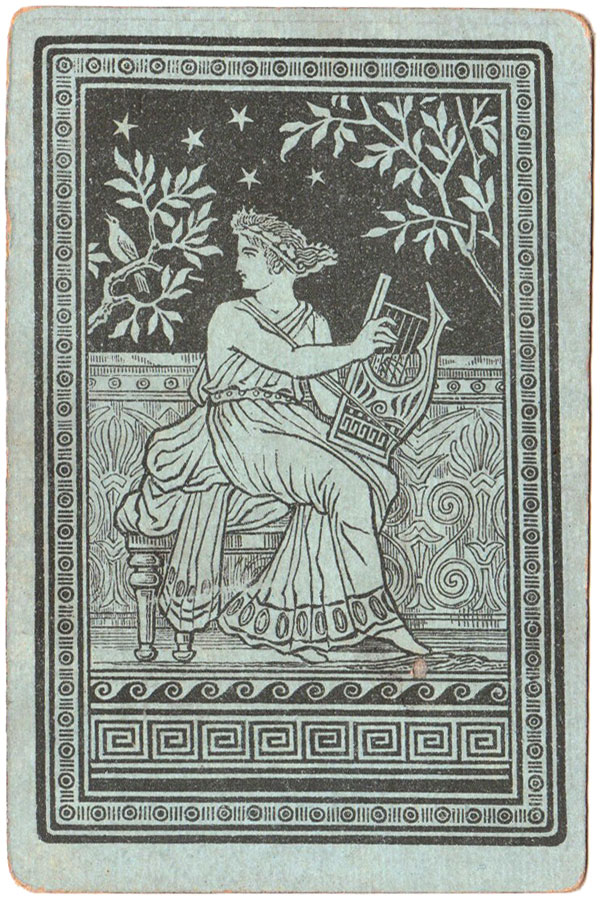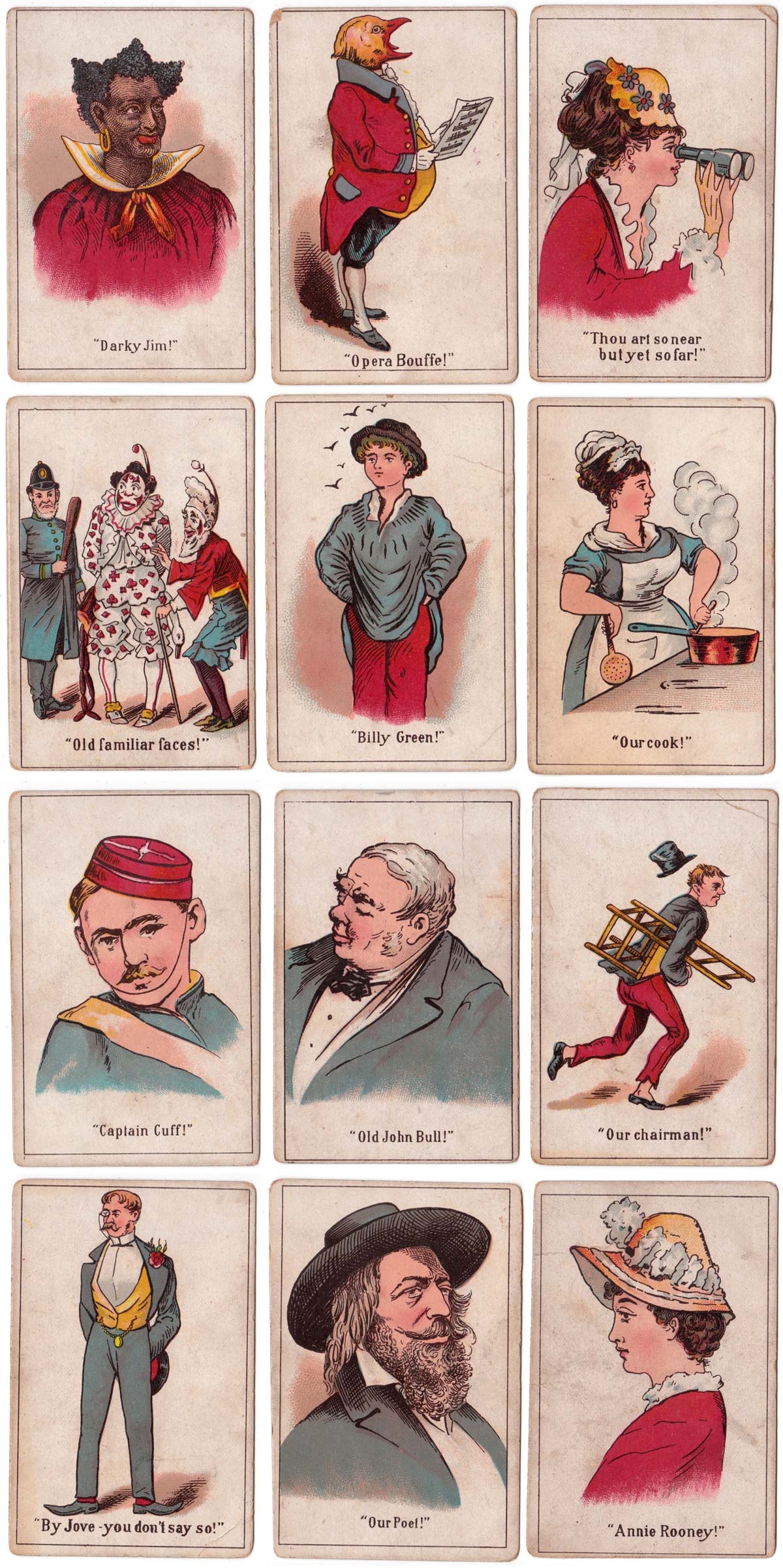 Member since January 30, 2009
View Articles
Rex's main interest was in card games, because, he said, they were cheap and easy to get hold of in his early days of collecting. He is well known for his extensive knowledge of Pepys games and his book is on the bookshelves of many.
His other interest was non-standard playing cards. He also had collections of sheet music, music CDs, models of London buses, London Transport timetables and maps and other objects that intrigued him.
Rex had a chequered career at school. He was expelled twice, on one occasion for smoking! Despite this he trained as a radio engineer and worked for the BBC in the World Service.
Later he moved into sales and worked for a firm that made all kinds of packaging, a job he enjoyed until his retirement. He became an expert on boxes and would always investigate those that held his cards. He could always recognize a box made for Pepys, which were the same as those of Alf Cooke's Universal Playing Card Company, who printed the card games. This interest changed into an ability to make and mend boxes, which he did with great dexterity. He loved this kind of handicraft work.
His dexterity of hand and eye soon led to his making card games of his own design. He spent hours and hours carefully cutting them out and colouring them by hand.