Published January 12, 2020
Updated April 24, 2022
Final Fantasy VII
Final Fantasy VII is a role-playing video game.
Final Fantasy VII is a highly successful role-playing video game developed for the PlayStation console which won numerous awards. It was released in 1997. Each card in this special deck features a different character and the backs have a floral hologram effect that shows up when light hits the back at different angles.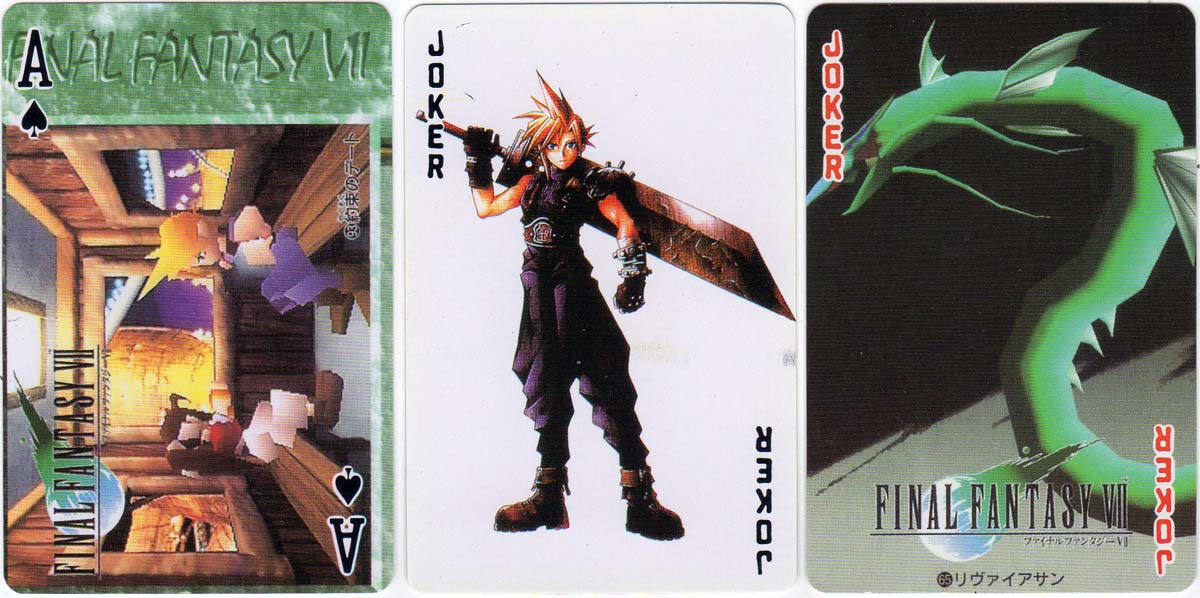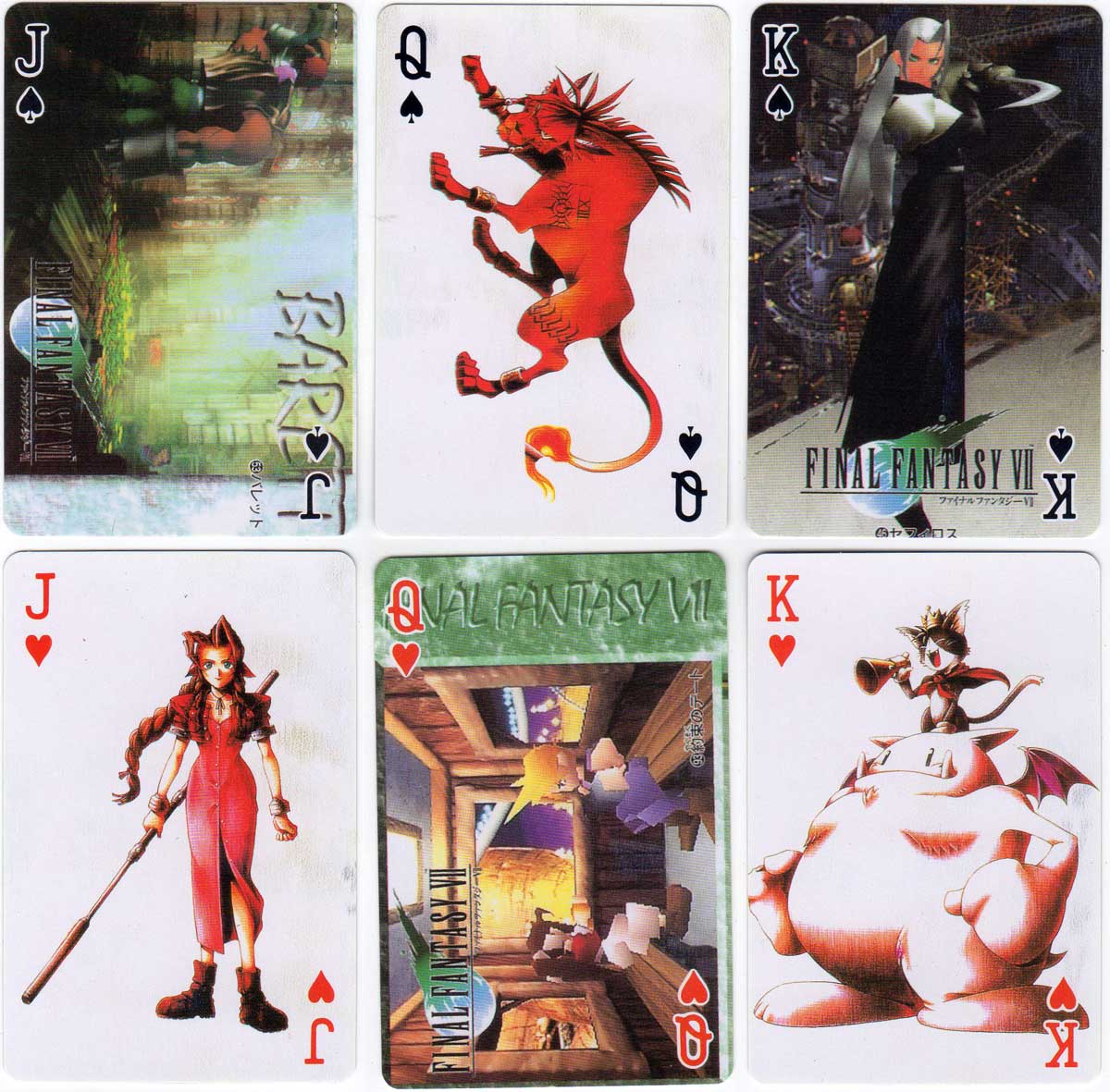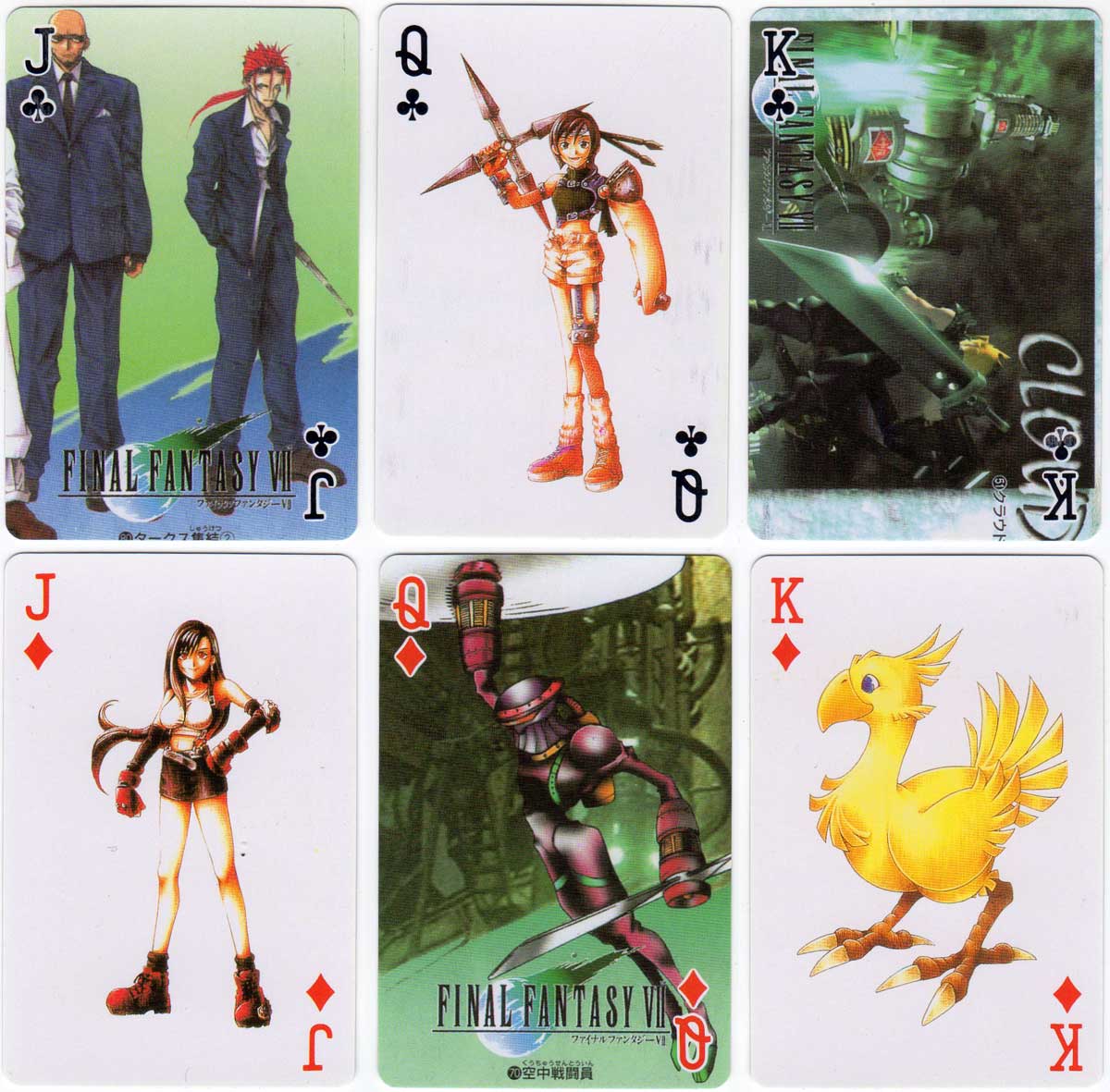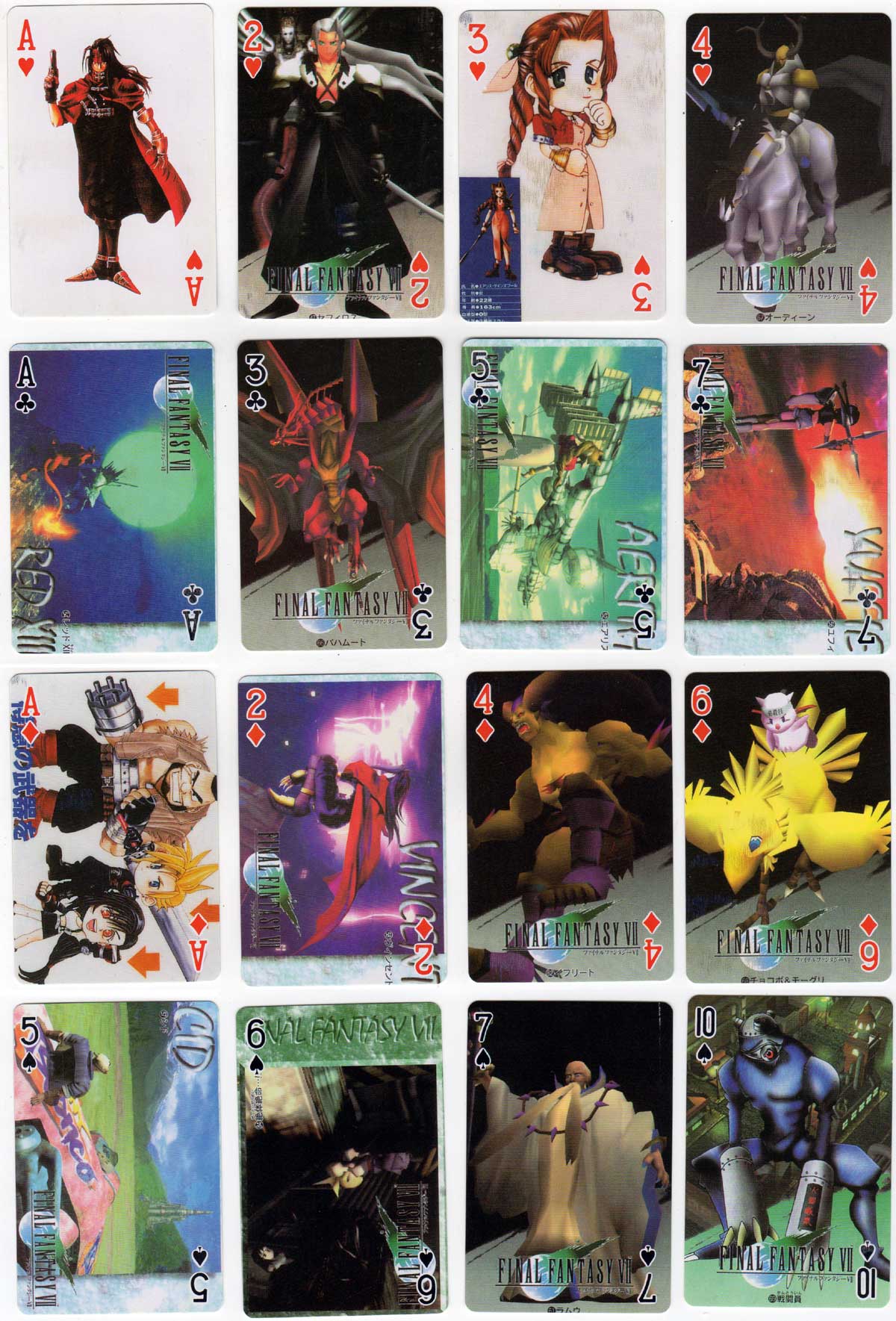 Member since March 02, 2012
View Articles
I have adored playing cards since before I was seven years old, and was brought up on packs of Waddington's No 1. As a child I was fascinated by the pictures of the court cards.
Over the next fifty years I was seduced by the artwork in Piatnik's packs and became a collector of playing cards.
Seeking more information about various unidentified packs I discovered the World of Playing Cards website and became an enthusiastic contributor researching and documenting different packs of cards.
I describe my self as a playing card archaeologist, using detective work to identify and date obscure packs of cards discovered in old houses, flea markets and car boot sales.