Published February 21, 2015
Updated May 20, 2022
Ridley's Magic Trick Cards
Ridley's Magic Trick Cards, 2011.
Ridley's Magic Trick Cards, a modern Svengali pack published by Wild and Wolf Ltd under the brand "Ridley's Magic", 2011. The pack is a standard Svengali pack, with the 9 of hearts repeated throughout, two jokers, a reduced number of ordinary cards (hence the reduced number of court cards), and instruction cards.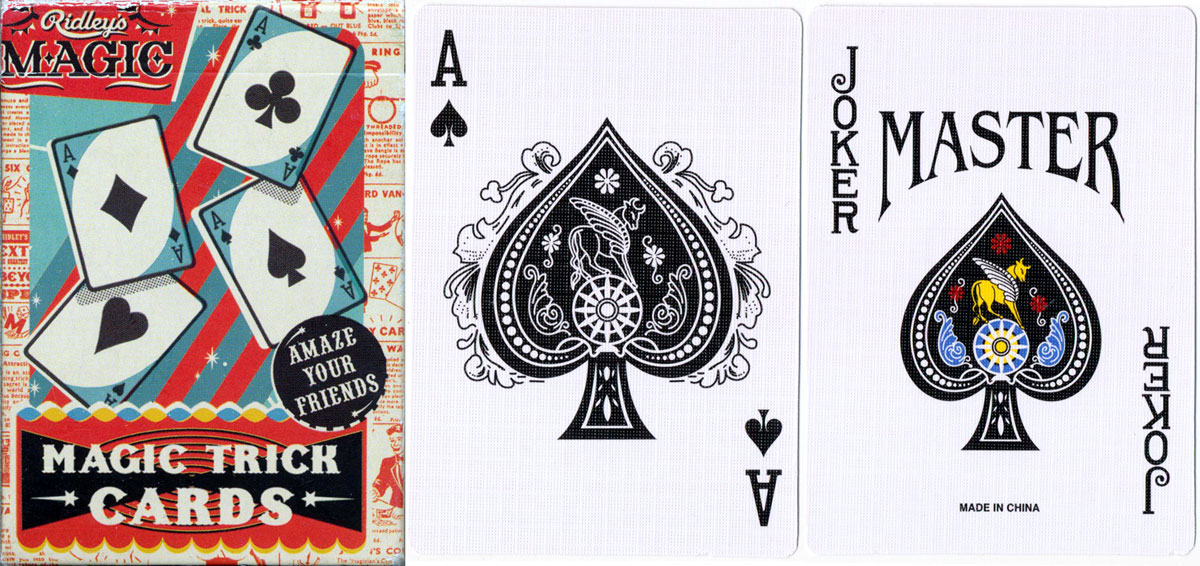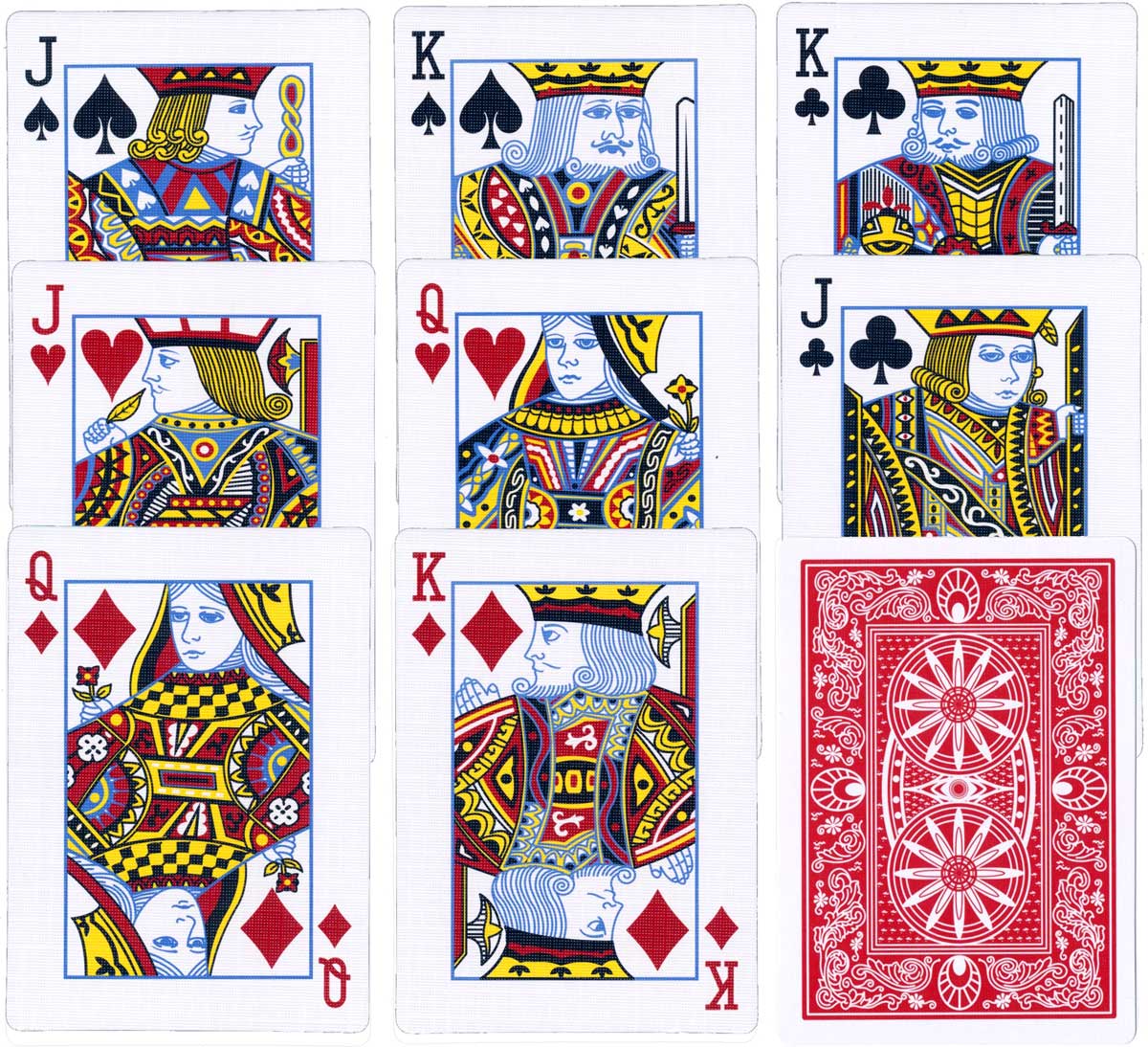 Member since March 02, 2012
View Articles
I have adored playing cards since before I was seven years old, and was brought up on packs of Waddington's No 1. As a child I was fascinated by the pictures of the court cards.
Over the next fifty years I was seduced by the artwork in Piatnik's packs and became a collector of playing cards.
Seeking more information about various unidentified packs I discovered the World of Playing Cards website and became an enthusiastic contributor researching and documenting different packs of cards.
I describe my self as a playing card archaeologist, using detective work to identify and date obscure packs of cards discovered in old houses, flea markets and car boot sales.
Recommended
Martin Mystère based on the comic book by Alfredo Castelli. The cards were designed by Giancarlo Alessandrini.
Conjuring Decks by Universal Playing Card Co (Alf Cooke) and others...
De Land's Nifty playing cards published by S. S. Adams Co, c.1930.
Gamagic Catalogue of Magic Card Tricks, c.1940. Everyone is familiar with playing cards, which makes them a ready medium for magical performance.
Stancraft "Split Deck", 1979.
"Magic Poker Cards" are often found inside Christmas crackers along with party hats, puzzles and jokes...
'Secret Magic Cards' published by Hanky Panky Toys Thailand Ltd., © World Magic International, 2006.
Ridley's Magic Trick Cards, 2011.
Mad Jack Miracle Pack by Chu's Magic (Tobar) 1999.
'Serpentine' Playing Cards published by Legends P.C.Co., 2014.
Richard Valentine Pitchford, better known as Cardini, is one of that select band of performers who became legends during their own lifetimes
Legends Playing Card Company (founded 2013) aspires to print the highest quality playing cards and packaging in the world.
This set of cards published by DP Group Ltd (Japan) allows the performer to create different fans
The art of mystifying people is very old indeed. The first conjurers were priests who obtained power over simple minds by performing magical tricks which appeared to have a supernatural origin.
Portuguese Conjuring Playing Cards, c.1850.