Published March 26, 2020
•
Updated March 11, 2023
Cefacidal
"Cefacidal" / Mead Johnson medical humour advertising playing cards, c.1975.
Cefacidal / Mead Johnson by Offset Cecil S.A., Peru, c.1975
Mead Johnson Pharmaceuticals "Cefacidal" bactericidal drug advertising playing cards with medical cartoons on every card, manufactured in Peru by Offset Cecil, S.A., c.1975. The box and reverse have an advertisement for Cefacidal Cefazolina Sodica.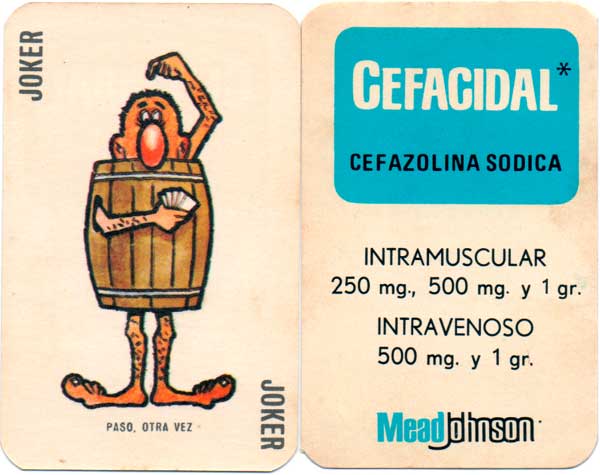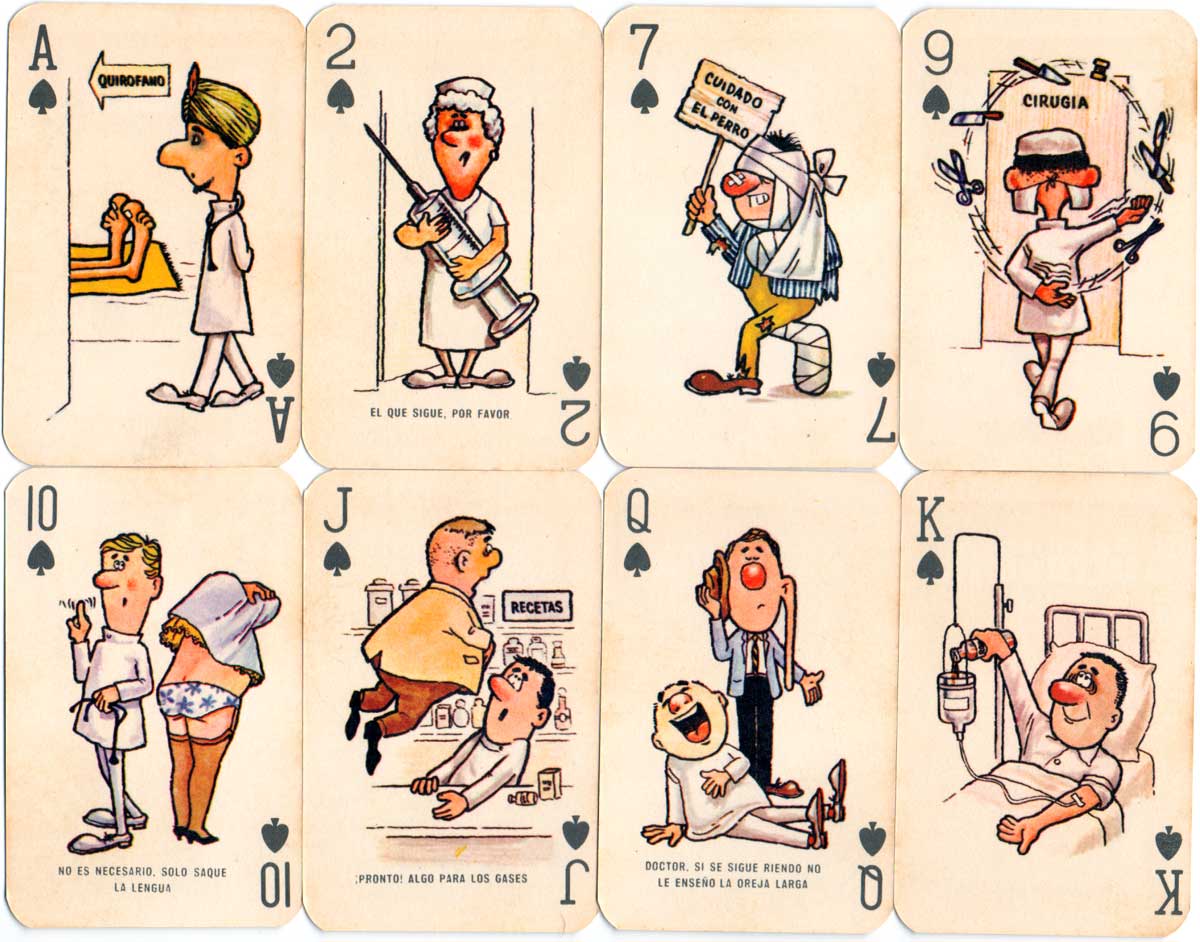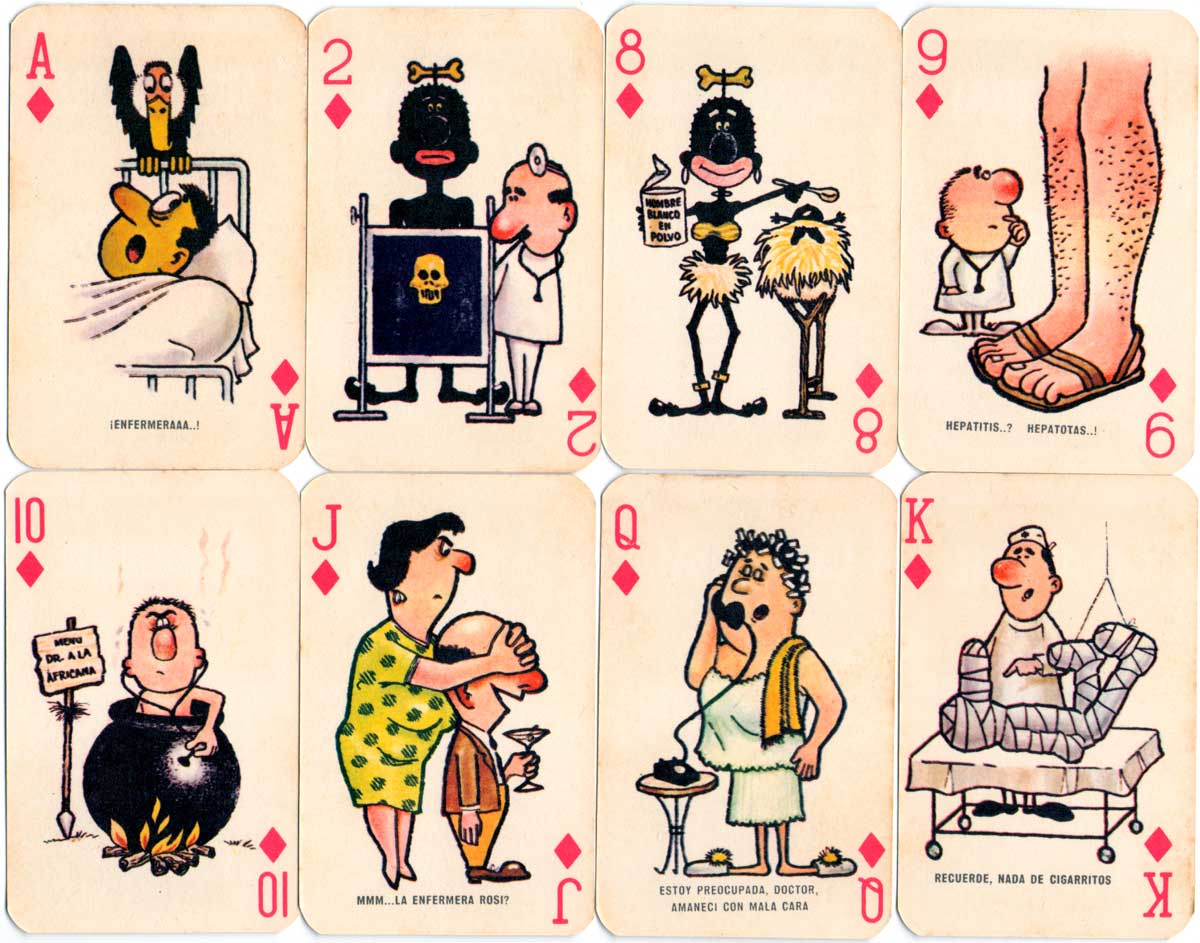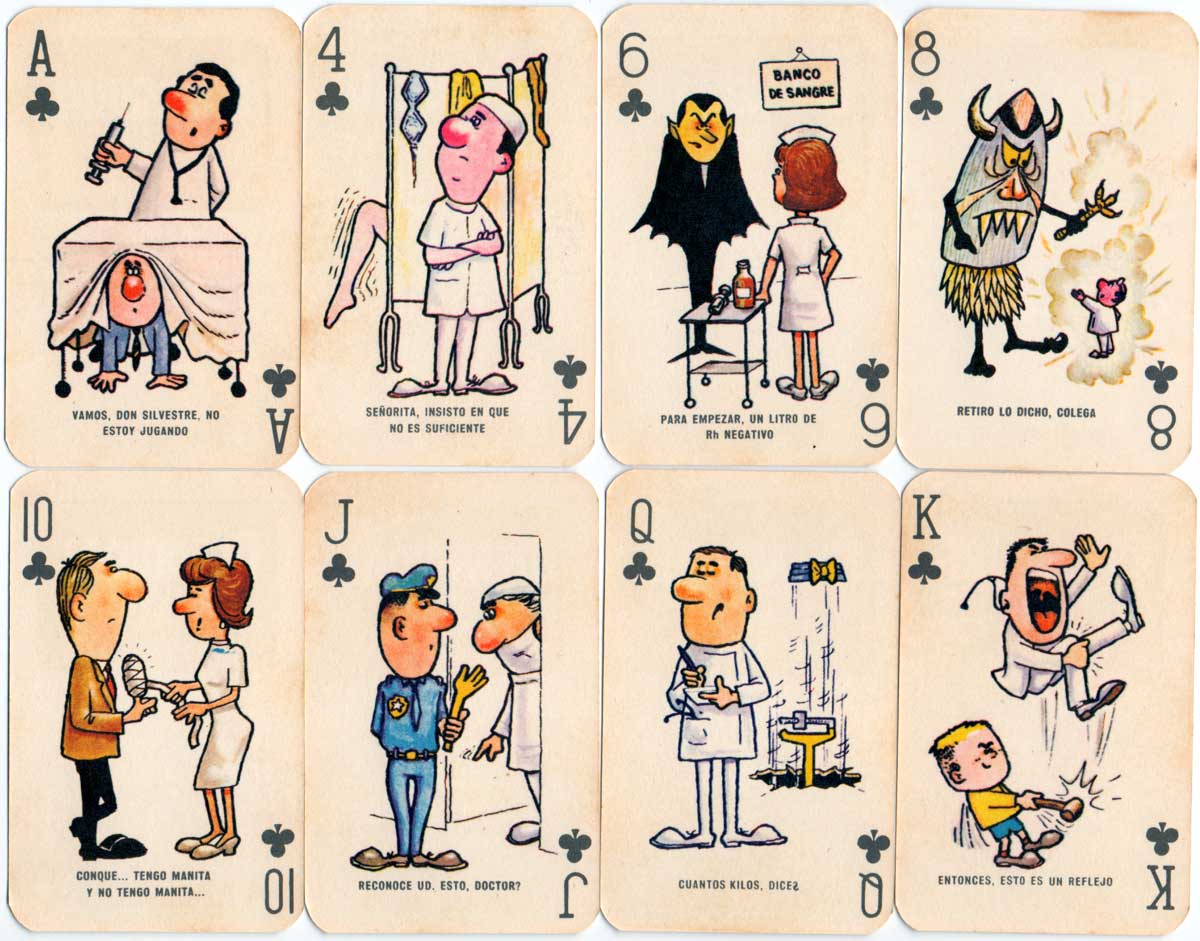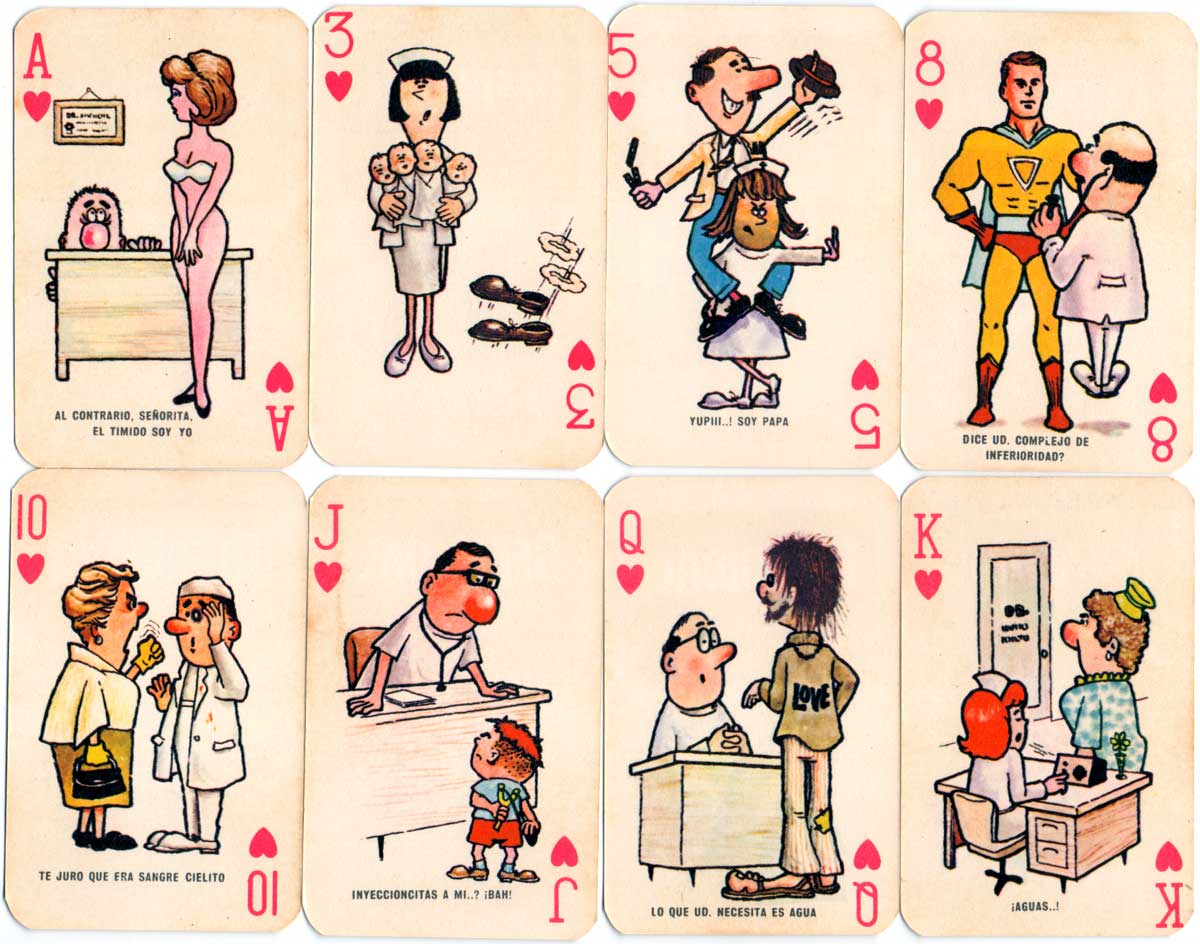 Member since February 01, 1996
Founder and editor of the World of Playing Cards since 1996. He is a former committee member of the IPCS and was graphics editor of The Playing-Card journal for many years. He has lived at various times in Chile, England and Wales and is currently living in Extremadura, Spain. Simon's first limited edition pack of playing cards was a replica of a seventeenth century traditional English pack, which he produced from woodblocks and stencils.