OBD playing cards, Lima, Peru, c.1976
Spanish-suited playing cards printed by OBD, S.A., Lima, Peru; 40 linen grained cards in cardboard box, slightly non-standard designs based on the Cadiz pattern, c.1976. The name 'OBD' is printed in the centre of the back design and on the box. Cheaper grade cards with exactly the same designs were printed in the 1990s by Pavias►
OBD S.A. also produced Anglo-American style cards for playing Poker & Canasta, with interesting court card designs. Again, the OBD logo is printed on the backs, and the 2 jokers have the legend "Naipes OBD, R.I. 8867 - Lima - Peru" printed on them - see below.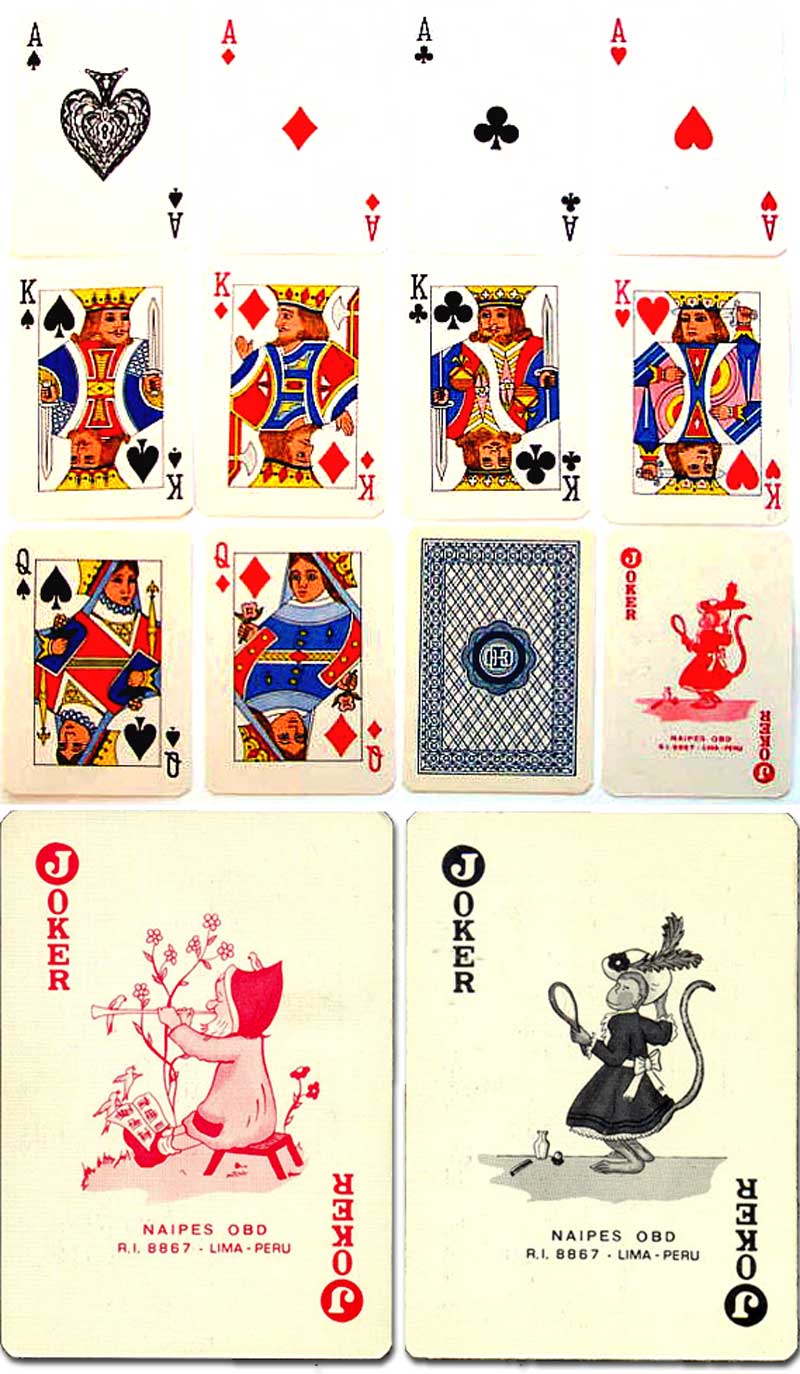 Member since February 01, 1996
View Articles
Curator and editor of the World of Playing Cards since 1996. He is a former committee member of the IPCS and was graphics editor of The Playing-Card journal for many years. He has lived at various times in Chile, England and Wales and is currently living in Extremadura, Spain. Simon's first limited edition pack of playing cards was a replica of a seventeenth century traditional English pack, which he produced from woodblocks and stencils.